Today's Sound
Details

Category:

Written by

Akill
Grave Pleasures return with the new single and video, "Society Of Spectres"!
---
Helsinki based post-punk band, Grave Pleasures are back this year with a new album "Plagueboys", coming out on April, 21st, via Century Media, and the first "appetizer" out of the new album has been unveiled, with the release of the single "Society Of Spectres".
"Society of Spectres" goes deep into the band's apocalyptic post-punk soundscapes, mixing sharp guitar riffs with some darker distorted chords and a strong bassline. Pure post-punk melodies with glances to some classics completing the gloominess of sound and lyrics.
"You'll spend your whole life on your knees
Society of Spectres
We're painted shadows in a cave
Society of Spectres"
Music by: Grave Pleasures
Lyrics by: Mat McNerney
Video by: Tekla Vály
Clothing by: Linda Kokkonen
Art works used in the scene settings by: Sandor Vály & Nea Lindgren
Listen "Society Of Spectres" and preorder "Plagueboys" here: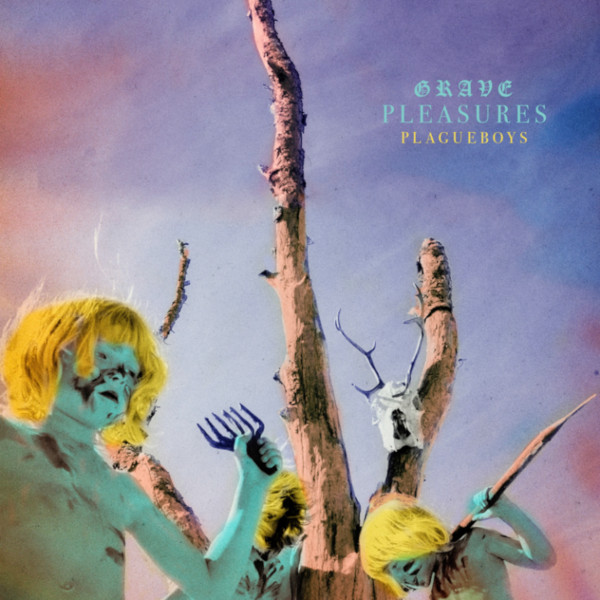 Grave Pleasures formed in 2010 as Beastmilk, but changed name in March 2015.
The last studio album by Grace Pleasures was "Motherblood", released in 2017. In 2019 a live album recorded at ROADBURN FESTIVAL 2018 was released, titled "Doomsday Roadburn".
Info:
https://linktr.ee/gravepleasures
https://www.facebook.com/gravepleasvres/
https://gravepleasures.tumblr.com/
https://instagram.com/gravepleasures_
https://twitter.com/gravepleasures
https://www.youtube.com/c/gravepleasuresband