Low Sun Festival
Details

Category:

Written by

Akill
Mosquito is definitely a band that could stand next to the biggest gothic names of the world!
---
The Low Sun Festival will be an event for the greek dark, gothic scene and audience that everyone will remember and will be looking forward to the next one. One of the main reasons is the band called Mosquito. Mosquito is a hard gothic rock band. Poetic in their lyrics, deeply emotional both in lyrics and music. And along with all these a really unique and originally gothic voice, like the voice of Lupe, the lead singer of Mosquito.
All those who have already listened to them, they put Mosquito next to bands like Love Like Blood. And that is not an exaggeration. Not only the charismatic singer but all their sound is a proof for this. Compact compositions with melodic parts, strong drums and bass and sharp guitars. You should just see them performing live on stage or listen to their full length album, "Interlacing Eternity" released in 2017.
On the occasion of The Low Sun Festival vol. 2, I was really lucky to meet Lupe and have an interesting chat with Mosquito. Go ahead, read it and make sure you 'll be there on Saturday, June 15, at Death Disco Club, Athens. 
ES: Hello Mosquito. Thank you for this interview. Really happy to have you in ElektroSpank. Greek gothic rock scene has a diamond and this is Mosquito. I would love to learn a lot about you, but first, would you like to introduce the band and yourselves to our readers?
Aro: Greetings! We thank you very much for your interest in us.
Mosquito is the outcome of the musical union of 4 people:
Lupe: Vocals
James: Lead guitar
Jare: Rhythm Guitar
Aro Raven: Drums, Bass, Keys and lyrics
Lupe: Also, although he is not a basic member of the band, we deeply want to thank John Morris(Vice Prisma, Keepers of Jericho) for playing the Bass in our live shows, as Aro unfortunately does not have more than 2 legs and 2 arms!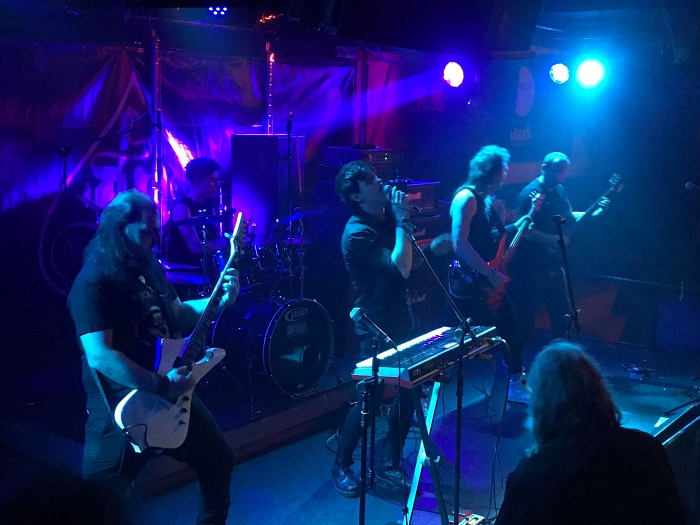 ES: OK. I will ask more about Mosquito in a while. And, since we are few days away of The Low Sun Festival, I would love to hear everything about it. How did you come up with this idea?
Lupe: It's a dream we've had since our early beginning as a band, to establish a festival devoted to the darkwave sound. At some point we made contact with Death Disco and met Leonidas Skiadas. We had a great collaboration and with time formed a strong relationship, so the dream became possible.
ES: This is the second volume of The Low Sun Festival. Would you like to share any feedback from the first event, last year? Which bands were in the line-up?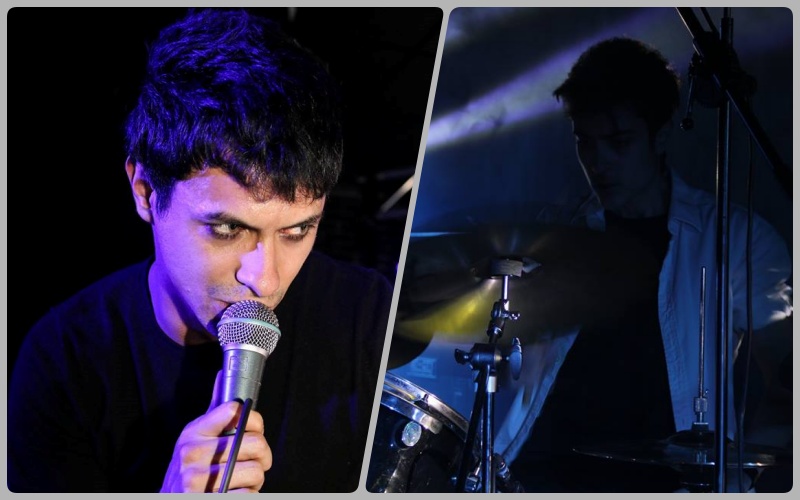 James: It was a very successful event, and I think all of us, both the bands and the audience had a great time. The bands who performed with us were Youth in outer space and Anima triste. We are looking forward to the upcoming LSF.
ES: I know that we have the second fest in front of us, but I would like to ask. Do you plan to make it bigger in the future? With more bands or perhaps with some bands other than the ones from local scene?
Lupe: Our primary goal is to support the local darkwave scene. However, it is possible you'll also see bands from other countries take part in LSF in the future.
ES:  What can we expect in this year's festival? Both as an organization and from your band, Mosquito?
Lupe: We will perform along with Cold Remembrance and the Grey Gallows this year, and we have also prepared a small surprise for you at the end of the show. It will be a celebration of the dark sound as usual.
ES: Let's go back to Mosquito? This one is trivial but I will ask. How did you end up with that name?
Aro: This is a nice question that comes up very often in interviews. When I was a child around 10 or so years old, I heard for the first time the word mosquito. Immediately I decided that when I grow older, I will form a band by the name ''Mosquito'', and so it happened. The other guys liked it very much, so here we are.
ES: One full length album already for Mosquito, "Interlacing Eternity", released in 2017 from Deepland Records. Tell us some things about this album. To me, it is a really mature gothic rock album and perhaps one of the best releases in gothic rock lately.
Aro: Thank you very much for your nice words! The truth is that it is a painful album that we struggled a lot to complete, both physically and emotionally. It contains the feelings and hunger for expression of all of us, so it was both a pleasant and a painful thing for each of us. For me personally, it was a means of survival. At the time we were composing and then recording, it would not be an overstatement to say that it was the one thing that kept me alive.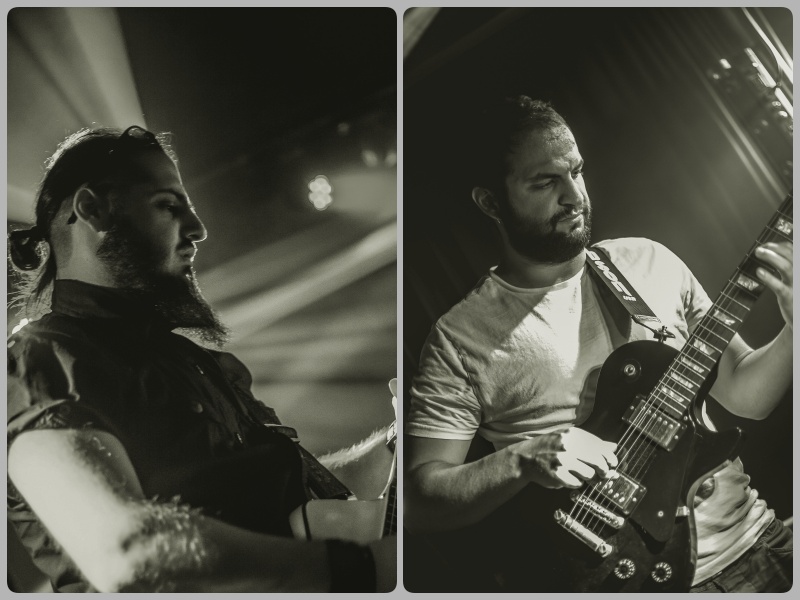 ES: Your sound is deeply hard gothic rock oriented. Which are the influences in your music and in lyrics, as well?
Aro: Our music influences are various, so Ι could not claim only a few specific things to be our main influences. We are very different from each other in our music tastes, and our combination is what makes Mosquito what it is. As for the lyrics, which I write, I believe there is no such thing as an influence in lyrics in general. I like to see Mosquito lyrics as poetry more than songs, so the inspiration comes clearly from within.
ES: When did you decide to form a band? And which factors led you to the dark side of music and gothic rock?
Aro: It was around 2013 when we first met and played a few gigs as a cover band, but very quickly we felt the chemistry between us and decided to compose our own music. When I first heard Lupe's voice, a deep gothic voice, I told the guys it was what we should do. So Lupe's voice was the deciding factor for the genre, but of course we are into gothic rock anyway, I suppose because it is the genre that fulfills best our need for expression.
ES: You organize The Low Sun Festival, an event for the local scene promotion. How do you see the dark scene in Greece recently? The bands, the clubs, the fans?
Lupe: The truth is that personally I have noticed a general growth in our scene.
Many more bands are entering the dark paths and I see people getting closer to gothic rock and post punk more than ever. I am only 5 years in the dark scene, but l could tell that some clubs are supporting it and that is really nice. These days in typical bars I often listen to post-punk and gothic rock! I won't say anything about Death Disco. We all know the big support of Leonidas Skiadas and the fundamental role he played, and still plays, in the scene's growth.
ES: Any new material from Mosquito coming up? Will we listen to new music in the Low Sun festival?
Jare: We already have a few new songs completed, and you will have the chance to listen to some of them in the upcoming LSF. There is definitely a second album in process, although we cannot announce a specific date of release yet.
ES: I could go on but I prefer to see you in action, on stage! Would you like to add anything more? Any last words to our readers and fans?
James: See you all at the Low Sun! Let the rain fall…
ES: Thank you very much. Looking forward to see you performing live. I wish you will achieve all of your dreams and I am really glad to have spoken with you.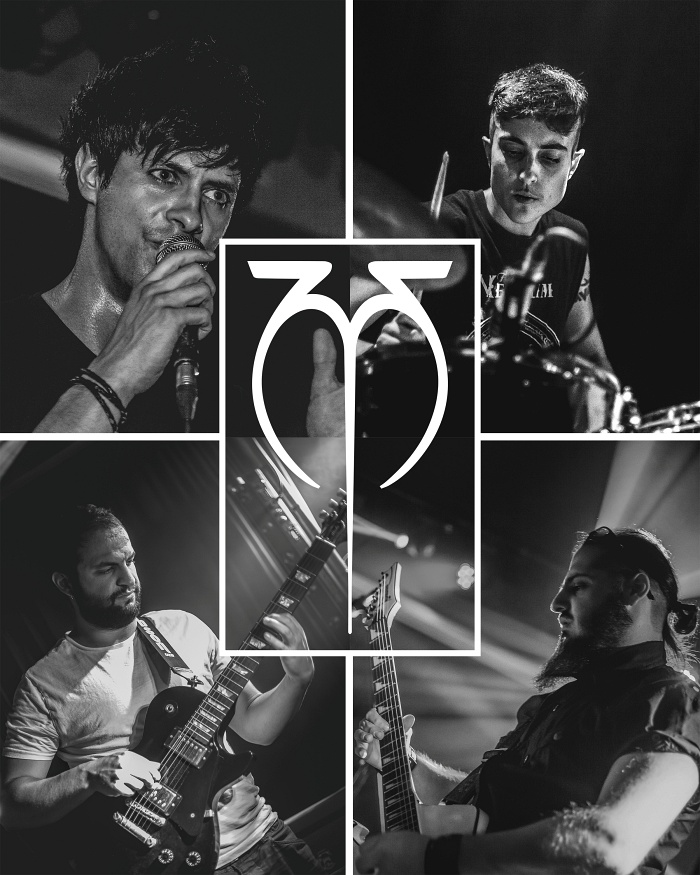 Info:
https://www.facebook.com/Mosquito.gr
https://mosquitomusic.bandcamp.com
https://www.instagram.com/mosquito.hardgoth/