Low Sun Festival
Details

Category:

Written by

Akill
Cold Remembrance are the dark, gothic poets that will fill with sentiments the "Low Sun Festival vol.2"!
---
As Low Sun Festival vol. 2 is approaching, ElektroSpank | FMA has the great pleasure to present you another great gothic band from Greece, Cold Remembrance. Cold Remembrance will be there on June 15th, to make this festival more sentimental and romantic with their compact dark, gothic rock/metal sound. 
Compositions full of emotions, influenced by the mysticism and romanticism of some major gothic rock/metal bands, touching the sensitive hearts of every pure goth rocker and everyone who loves good music.
Cold Remembrance are a Gothic Rock-Metal band based in Athens, Greece. They formed back at 2013 and from now on participated in some of the most memorable events such as the 1st Hellenic Dark & Goth Fest, Goth/Death fest, Texas Summer Fest and Witching Hour Fest.
Between 2013 and 2018 they participated at Finish, Latin American and Greek collections for Gothic Rock records, Post Gothic Records, Sombrati Records and The Greek Underground Scene by Michael Pougounas (New Zero God, Flowers of Romance, Nexus). By 2017 they released their first concept album "Visions from a World Apart" by Final Touch records, that almost immediately reached number 60 of the Greek IFPI album chart. Cold Remembrance are preparing their second studio album.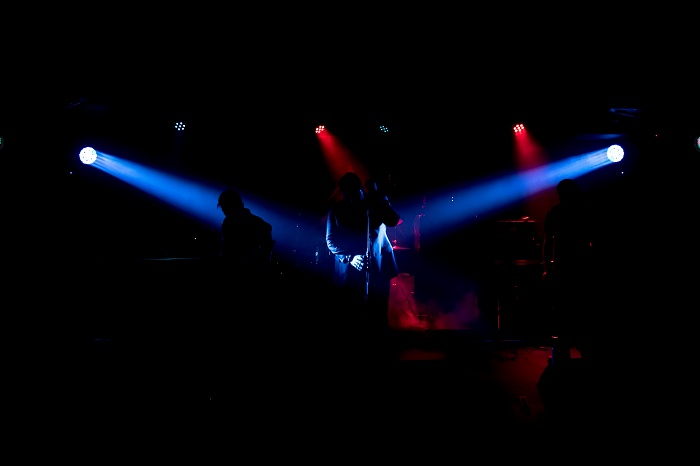 I had a really interesting conversation with one of the founding members, Romanos. A chat that revealed the sensitive side of a dark soul, which is also expressed in Cold Remembrance's music.
ES: Hello Cold Remembrance. Thank you for this interview. Really happy to have you in ElektroSpank. Greece has become a place for goths, recently. Before going into details, would you like to tell us some things for the band and introduce yourselves to our readers?
Cold Remembrance: Greetings from the Cold Remembrance camp. It's been an honor to be in Elektrospank, so let's make the most of it by shedding some light. Cold Remembrance is a gothic rock/metal band based in Athens, Greece. The whole idea started back in 2004 by Romanos and V-Angel but the band came in full shape only in 2013. Since then we played in some notable fests and events, we released one album and several songs in Finish, American and Greek collections.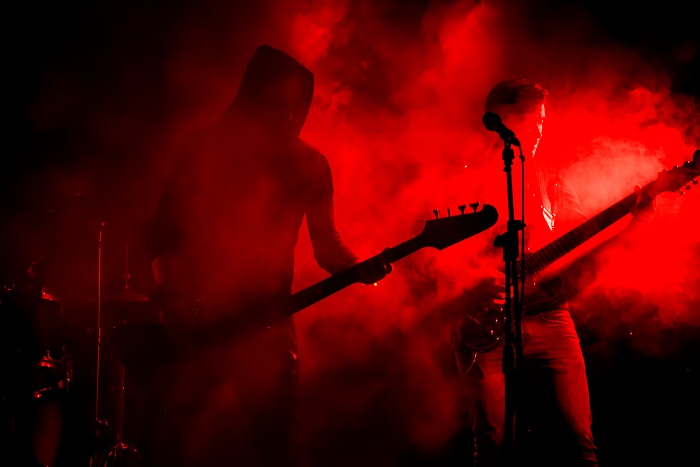 ES: As I said Greece is really active lately, concerning the gothic scene. And next is Low Sun Festival. Another remarkable effort from the Greek dark/Gothic scene. Could you tell us something for this festival? What can the fans expect from Cold Remembrance in this live show?
Cold Remembrance: Well, a few years back some of the bands we were discussing about a big festival that could unite the whole Greek dark/alternative scene, not big, but strong enough to pour some light in the scene we all love and embrace. Hard goth rockers and dear friends Mosquito were brave enough to step in and make it happen, so here we are ready to share the experience. Cold Remembrance fans can expect a strong mixture of several new songs along with handpicked melodies from our first album and a few covers.
ES: Cold Remembrance has performed several times during 2019. Last one was the opening show for Belgian goth-rockers Star Industry. How do you feel being on stage? Which was the feedback from these concerts?
Cold Remembrance: Yeah, it was an exciting season for us marked by 3 fantastic live events and the beginning of the synthesis for the new album. Being on stage is like a catharsis cause every memory, every remembrance, every agony, fear or feeling we lived and drove us to write, is released. When we perform with live audience, we remember the reason we started making music-to express ourselves, to sensitize the audience. We are not fashion icons, we don't want to be stars, we like but don't create dancefloor hits. We are here to offer pure sentiment in a world that could thrive, yet it burns and self-destructs. I think that the feedback was strong enough to keep us writing and performing. 
ES: Your music is labelled as gothic metal with many melodic and ethereal parts and really emotional. Which would you say are the bands and artists that have influence you the most?
Cold Remembrance: Oh, we have our heroes, don't we? The ones that went beyond the veil of materialism, dig deep in their souls and looked in our eyes with songs and words like burning embers. We could talk for hours about the bands, the poets, the writers. Let's say it was a great part of the northern Europe's Dark wave, Gothic Rock, Gothic Metal, Atmospheric Metal scene that made our hearts beat strong and great representatives from the symbolistic and new-symbolistic movement that started from France during the late nineteenth century, spread through Europe and lasted till the first two decades of the twentieth century that filled our minds.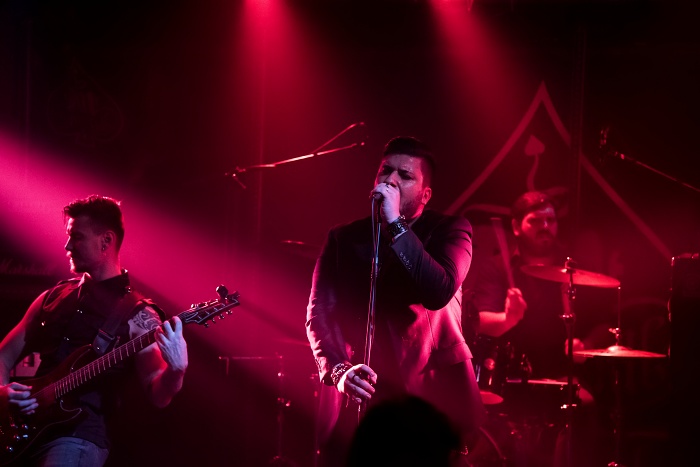 ES: One full length album, "Visions from A World Apart", back in 2017. How was that experience? The progress of the production phase until the release? How was the album received by the media and fans?
Cold Remembrance: The experience was unique because it was the first time, we went to great lengths in order to record the album. We wanted to build a concept idea, we also wanted to sound modern and with clean production. We worked using the Pro Tools suite and spend countless hours mixing. The whole crew of the Sound Flakes studios and ArtWorks Studios along with our sound engineer Callmelazy (aka Costas Gavakos), were kind enough to cope with the changes we made, the additions and our peculiarity till the very end. We wanted every song to have its character but all of them to form a full circle, a cry for mankind. We all have our idols and our influences are not hidden but we wanted to sound like Cold Remembrance, to have our characteristic sound and that is what costed the most. Nevertheless, we are happy with the result not because we did the album but because ultimately, we did what we wanted with the album. It was a fantastic but exhausting period that will gladly repeat writing the new album.
The album was received very well-especially for newcomers-we received numerous good critics and the people who purchased the album were kind enough to write back sending personal messages, expressing their love and support. Some of them were touched deeply by the lyrics and music and that was very touching.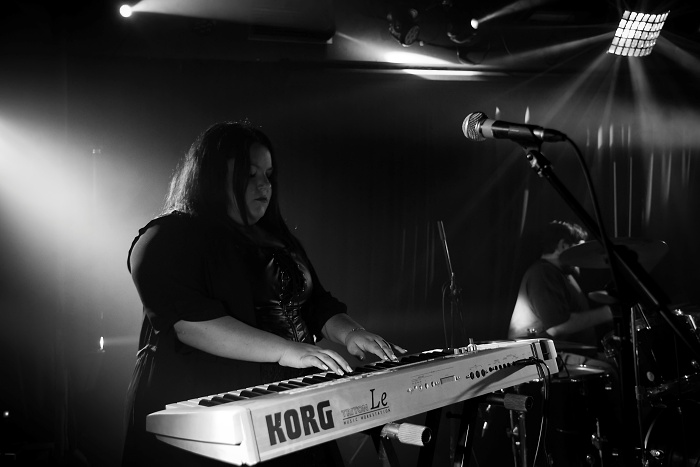 ES: In one of your latest appearances, in Witching Hour festival, you performed two completely new songs. Is there any new material coming up? Any new album scheduled?
Cold Remembrance: Yes, in Witching Hour festival we presented ''Dorian Grey'' and ''Fallen Star'' and a few weeks later ''Forever and a Day'' while supporting Star Industry. During Low Sun festival you will listen to one more ''The Manikin''. We shall have the new album ready by 2020, entitled ''Damages'' and it will be the second part of a whole trilogy.
ES: Which are the main themes in your songs, lyric-wise? Where do you get your inspiration from, in order to write the lyrics?
Cold Remembrance: Lyrics play a significant role in our songs. They are the pallet of our society, so they reveal human tales about relationships, pathogenies, goals and broken dreams. Our themes are sad because we live in a sad world. Of course, there is light, happiness, love and hope but we are incomplete beings that created an incomplete world and while we try to live our lives, with every act, with every decision, we lose a part of ourselves, a part of our humanity. That ascertainment moves the hand to write the lyrics.
ES: We said, before, some things about the gothic action in Greece, recently. What do you think about this? Which do you think are the factors that lead to this activity?
Cold Remembrance: We noticed a strong underground movement of the dark genre these last few years. There are some good dark/goth bands out there, but we still need work in order to build a wide audience. The hard core of the Greek gothic rock audience is always there to support every band but needs to replenish its sources and muster more listeners. As for the recent activity we think that is the outcome of several factors. DJ's, promoters, the press, radio stations, bands and clubs have worked as a total breathing fresh air to the whole movement. It's like a silent alliance that echoes strong.
ES: Would you like to add anything more? Would you like something to our readers and to the people that will be in Low Sun Festival?
Cold Remembrance: We would like to express our sincere gratitude for the interest you've shown to the whole scene and for the chance to express our deeper thoughts. As for the readers and listeners, we would like to ask them to support the whole scene in every way. Let's stand united in a single front to glorify the dark/goth movement. Don't forget that music is the means to express what we all feel and share.
ES: Thank you very much. Looking forward to see you performing live and listen to your next releases. I wish you will achieve all of your dreams and I am really glad to have spoken with you.
Info:
 https://www.facebook.com/ColdRemembrance/