Death Disco Open Air Festival 2023
Details

Category:

Written by

Akill
ACTORS members unveil their biggest influences!
---
I think you all know by now, how much we love ACTORS. And only for this an interview once a year should be considered as the minimum. This time, we have one more reason to speak with the amazing quartet from Vancouver. This July, ACTORS will perform live for the first time in Athens, Greece. In the first, ever, Death Disco Open Air Festival, 22-23 July, 2023. Along with some of the greatest acts, they form a phenomenal line-up, putting Athens and Death Disco Open Air in the dark/gothic/electro map of summer Europe. You can find all the details in our Death Disco Open Air section, here, or in the event page on Facebook.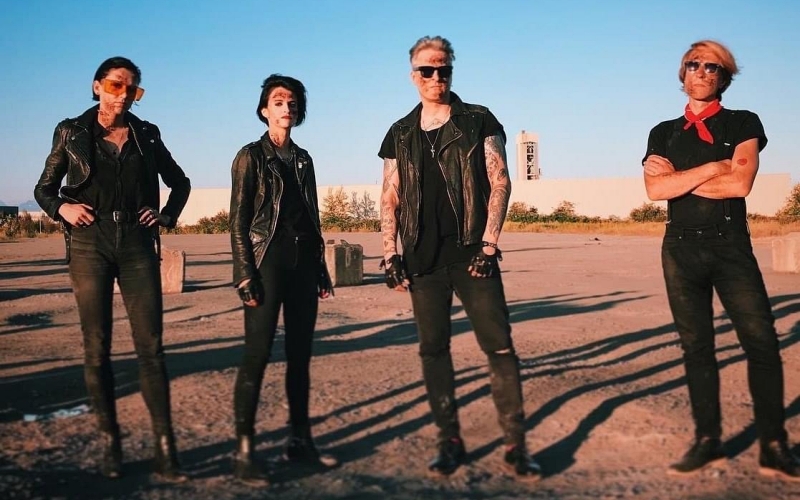 ACTORS are one of the bands that really stood out in the first days that the bands were announced. And this is because ACTORS have a numerous friends in Greece. 
Actors formed back in 2012 by Jason Corbett who writes, produces, mixes, and masters all ACTORS music at his own Vancouver studio, Jacknife Sound and since then he has on his side the incredibles Shannon Hemmet (synths), Kendall Wooding (bass) and Adam Fink (drums). ACTORS are considered one of the best and most promising bands in modern post-punk, new wave spectrum having released two really good and highly acclaimed full length albums, "It Will Come to You", released in 2018 and "Acts Of Worship" in 2021, both with driving beats, melodic synths, solid bass lines and the atmosphere is completed by the beautiful voice of Jason Corbett.
This time, I did not ask ACTORS about their music, the process or their future plans. This time I only asked five specific things. I wanted to find out which things or, better, which influences shaped the sound of one of the hottest bands in post-punk, the ACTORS.
So let's find out. Enjoy.
ES: Hi guys. You know how this interview will go, so let's start with the movie that influenced the most each one of you:
Jason: As cliche as it may be I love Blade Runner and the effect it had on me as a child seeing it for the first time. The dystopian landscape, the soundtrack, and wanting more life! It's a little slow by today's standards but what a movie. So beautiful.  
Shannon: David Lynch's Lost Highway. My first David Lynch movie. I love Lynch's cinematic vocabulary. There are secrets in his movies, and I like that he doesn't give everything away. Also Nine Inch Nails, and Smashing Pumpkins were featured on the soundtrack which was a home-run for teenage Shannon.
Adam: Halloween (1978) - Saw this wayyyy too young and it holds up to remain one of the scariest and funnest movies I've seen. The vibes are immaculate!
Kendall: Not a movie but I recently got into a show called "Love  Death + Robots".  Each episode tells a short story, transporting you to a totally different world. It's a visual treat and the stories make you think. Always inspirational to see creative direction that goes above and beyond.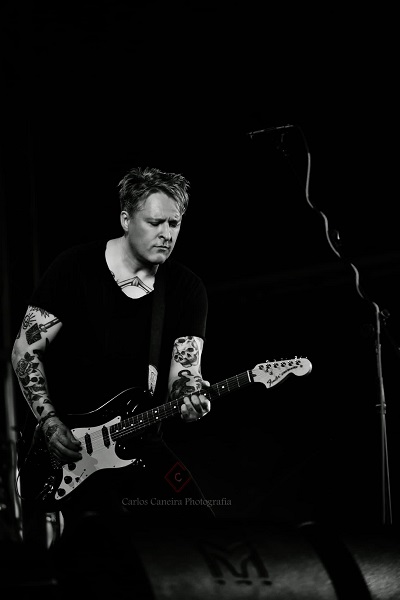 ES: Which album inspired you the most?
Jason: David Bowie - "Scary Monsters" continues to inspire me through the years. I absolutely love that album. It took all the experience of Bowie and Visconti from the Berlin Trilogy and focused it to a diamond point. Robert Fripp just kills it on guitar too. 
Shannon: Hole - "Live Through This". A perfect album in my eyes, I still listen to it all the time and find inspiration in it. The songs are well crafted, meaningful, and the lyrics are smart. I love the use of romantic, feminine imagery (dolls, ballerinas, beauty queens), in contrast with Love's snarling delivery. 
Adam: This is impossible to answer. There is too many albums I love that offer constant inspiration. If we have to choose one, for today, let's choose Whitney Houston's Whitney from 1987 because "I Wanna Dance With Somebody" is an all timer!
Kendall: "Mezzanine" by Massive Attack is one that I never seem to get tired of. It's simultaneously a pump up playlist and also the soundtrack for cooking a lovely dinner.
ES: Which concert would you say that affected you the most?
Jason: When I was ten years old my Mom's boyfriend took me to see Billy Idol. I had been listening to his music already but seeing him live blew me away. It was like seeing MTV in real life! That was an experience that helped start my dreams about becoming a musician. 
Shannon: Einsturzende Neubauten. How is it that the harshest sounding band in the world also writes the most beautiful ballads? Seeing this contrast live was a memorable moment for me; so impactful that I eventually had their petroglyph image tattooed on my arm.
Adam: Lollapalooza 94. I was a kid and convinced my mom she should let me go and she did! The line up was Green Day, L7, Nick Cave, The Breeders, Parliament Funkadelic, The Smashing Pumpkins and the best band I've ever send live, The Beastie Boys. Can't think of a more stellar lineup to mold my young mind. 
Kendall: St. Vincent on her MASSEDUCTION tour. She came out on stage in a plastic mini dress and destroyed. I was concerned for the well-being of her guitars. It was transcending!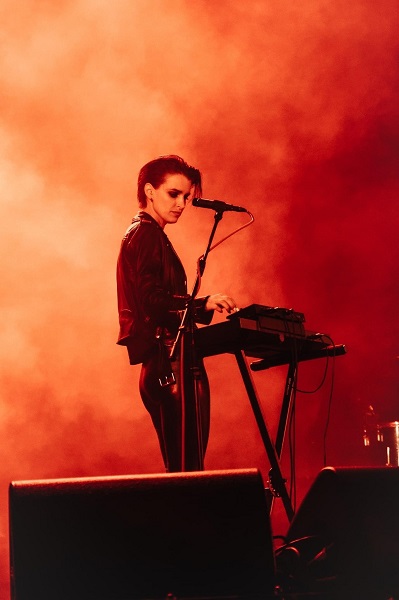 ES: We all love super heroes and some times they inspire us. Who is your favorite super hero?
Jason: When I was younger I was really into The Punisher. He didn't have super powers but was strong and fierce. I needed some of that courage when I was a teenager.
Sannon: David Bowie obviously! He had all the super powers. And the best costumes too.
Adam: I like The Hulk because he's green and angry and can jump really far!
Kendall: Madonna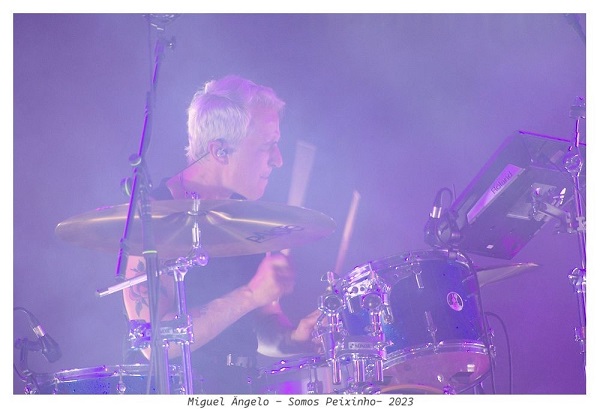 ES: Finally, which would you say is the book that you love to read?
Jason: "The War of Art" by Steven Pressfield directly influenced how I came to view myself as a musician and lyricist. There was a time I wrestled with finishing songs. I had acute imposter's syndrome. This book was an important first step to following through with what I wanted to do as an artist. I think every struggling artist should read it. 
Shannon: Bret Easton Ellis - "Less Than Zero". Despite the literal never-ending sunlight in Los Angeles, there's a darkness that exists within the city that I find endlessly fascinating. Ellis's cold, precise observations of bored, affluent young adults still rings true for celebrity and influencer culture today.
Adam: "Meet Me In The Bathroom" by Lizzy Goodman - An oral history of New York City's music scene from 2001 - 2011. One of my favourite times for music and it's all interviews with bands and the people who were there from The Strokes to LCD Soundsystem to the amazing DJ collectives that brought exciting culture to the greatest city on earth!
Kendall: One of my favourite escapes is learning about physics and space. "Brief Answers to the Big Questions" by Stephen Hawking is a fascinating book that ponders life, God and the universe in a way that's both scientific and philosophical.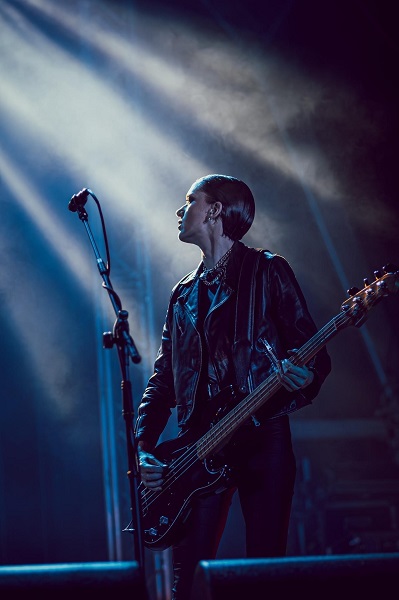 Info:
https://www.actorstheband.com/
https://www.facebook.com/actors1984
https://www.instagram.com/actorsmusic
https://www.youtube.com/user/ACTORStheband
https://www.tiktok.com/@actorstheband