Meet ElektroSpank team!
ElektroSpank | FMA - Online Music Magazine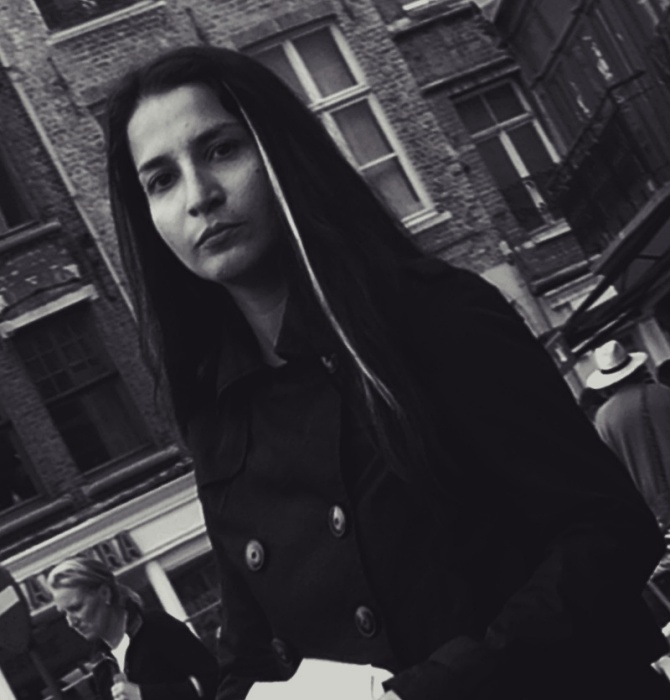 Anneta G. (Ann) R.I.P.
Anneta G. is the founder of the ElektroSpank magazine. She has given the name to this project from the very first steps. She was the eyes, the voice and the face of the magazine. The eyes, because she was the main photographer, the voice, because she used to fascinate the listeners of the radio show and the face, since she was conducting the most of the interviews with the bands and artists. She had been an original dark soul and a woman that anyone would love at first sight. A woman with great music taste and unmistakable music instinct. Anneta was also a member of Psycho Sektor DJ team formed in mid 00's, playing industrial and gothic hits in several clubs in Greece. Anneta is the main and a great inspiration for this new version of ElektroSpank and the whole project is dedicated to her. Anneta passed away in December 2017, age 38.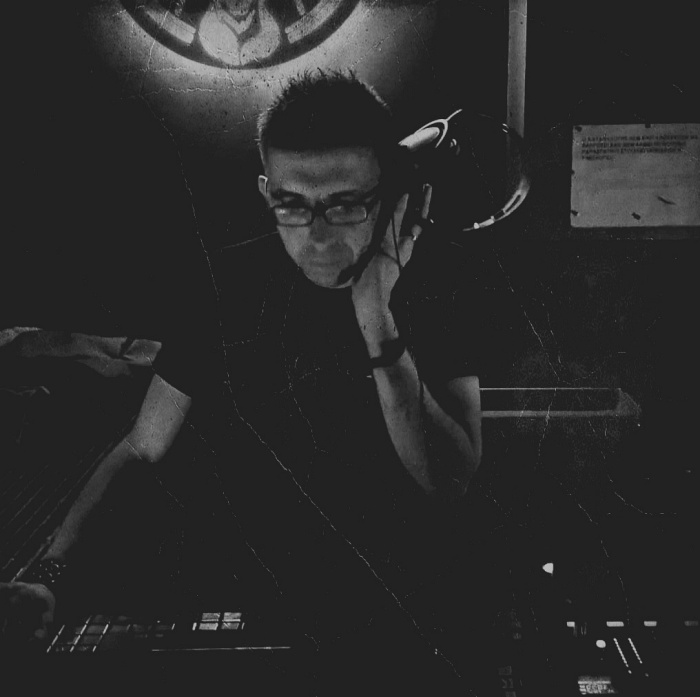 Achilleas C. (Akill)
Achilleas C. has been fascinated with darkest side of music since early 90's. Achilleas C. is the co-founder of ElektroSpank | FMA - Online Music Magazine and any other activities taken place behind ElektroSpank's brand. While he has always been a pure fan, follower and gothic, dark, industrial music lover he started sharing his passion with several DJ sets in early 00's. Along with Anneta G. they formed the Psycho Sektor DJ team, tuning industrial, gothic music in several clubs in Greece, while they were also invited to join the DJ's team of Amphi Festival in 2010. In 2009 the founded ElektroSpank webzine, they were editors in the printed version inside Freeze magazine and they hosted the ElektroSpank Radio Show in RadioOn web radio. In December 2018 he decides to relaunch the web edition of the magazine in order to express again the passion for the music, to share all this love for the new wave of darkness and to mark the birth of a beautiful, lost dream, in an incredibly difficult moment of time. 
https://www.facebook.com/elek.trospank
contact: info[at]elektrospank[dot]com / mgmt[at]pr.elektrospank[dot]com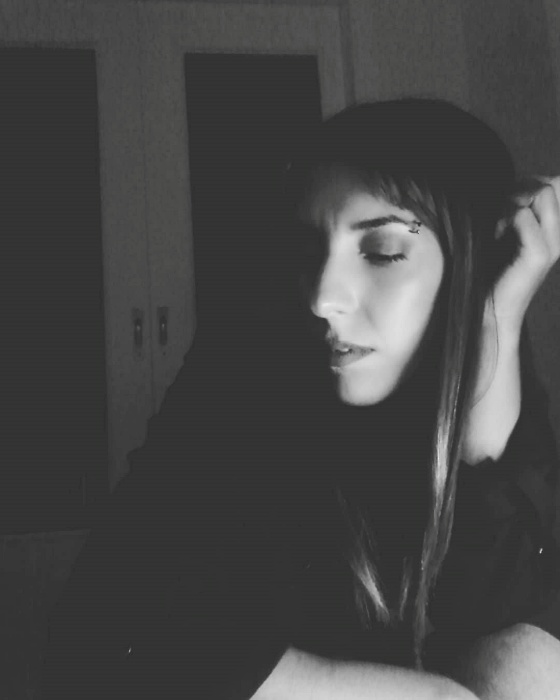 Cleopatra K.
Cleopatra Kaido was born and raised in the center of Athens and was influenced by the alternative dark wave scene from a very early age. This later led her to join the ''Drama Queen'' band a band with post punk/goth rock sounds where she completed as a lead singer her first album titled ''Artifical Galaxy'' by the label ''Swiss Dark Nights''. Some  disagreements with ''Drama Queen'' forced her to leave the group. She continued to search for the next one and experimenting with different styles in dark wave scene, she manages to change the line up with lyrical and vocal ideas with the talented quitarist Dimitris katsikadis and prepare their first album ''System Anomaly''. Her love for music does not stop here as she wants to take a closer look at various bands and with her personal judgment to write a few words about them..
Somewhere here the journey begins!
https://www.facebook.com/profile.php?id=100010827964100
contact: cleopatra.k[at]elektrospank[dot]com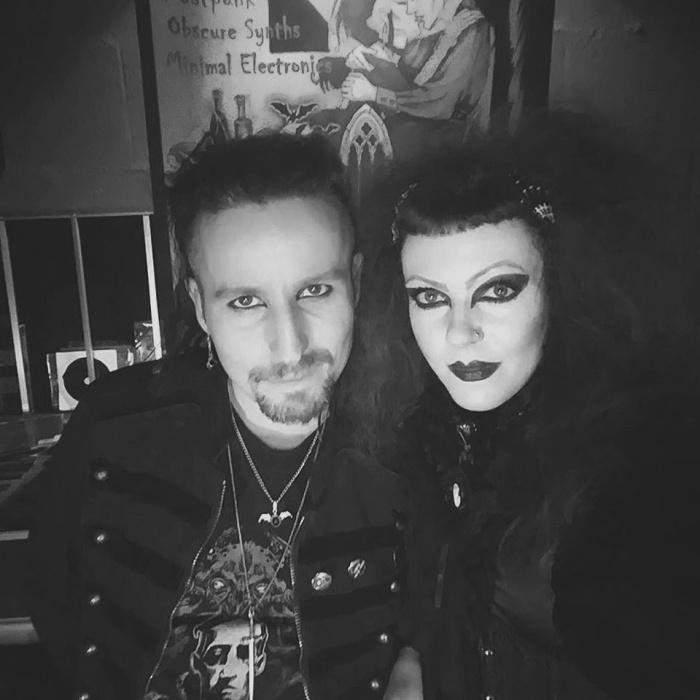 Thomas Karigas & Marlen Moisidou (Geisterwelt team)
Thomas Karigas and Marlen Moisidou have formed the Geisterwelt team, some years ago. Geisterwelt team is a dj team from Thessaloniki / Greece ( currently based in Nuremberg / Germany ) that organize music events, with a past record from 1998 in dark scene, with many Dj sets in Goth Festivals all over Europe. The two members of Geisterwelt dj team are also known as: Dj SilentOrder (x-Nefelovamon, Thomas Karigkas - since 1998) and Madaley Selket ( Marlen Moysidou - member since 2006 ). Among their djiing activities the duo has been releasing the " GEISTERWELT CD COMPILATION 1 / 2 / 3 ". An effort with no economic profit to promote the music they support and promote older and upcoming bands. Music such as Gothic Rock  / Dark -Cold Wave / Postpunk /Obscure Synths /New wave. Additionally, since 2011, Thomas Karigas and Marlen Moisidou, have been covering major gothic/dark/industrial festivals and events around Europe, for several Greek magazines. As a dj team, Thomas and Marlen have been behind decks in great festivals like WGT, Castle Party and in a number of clubs and bars in, both, Germany and Greece, like Dark Flower, KON71, Club Cult, 8Ball, X-Club, X-Cell, Dark Sun and many more!
https://www.facebook.com/GEISTERWELT
https://www.facebook.com/Geisterwelt.team
https://www.facebook.com/madaleyselket
contact: marlen.m[at]elektrospank[dot]com / thomas.k[at]elektrospank[dot]com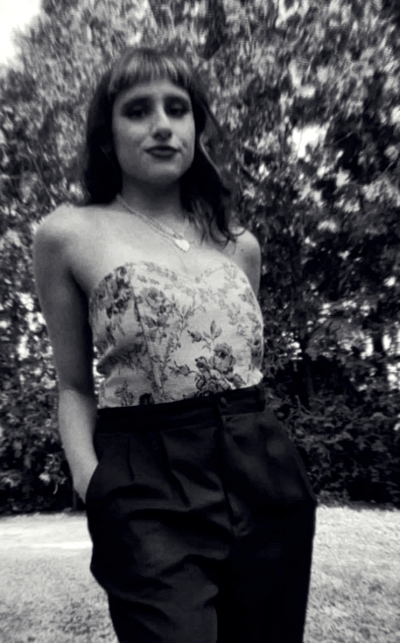 Konstantina B.
Konstantina B. is a Detroit Native raised on the electronic sounds of the city. Starting a professional writing career at 18, Buhalis began writing about music immediately. Buhalis was fascinated with the arcane and macabre from a young age, even going so far as to bring home an Edgar Allen Poe anthology when she was just nine years old! Buhalis has been fortunate to work with multiple artists and spent the majority of her career covering Goth, Industrial, and EBM artists. Buhalis currently works for the label, Negative Gain Productions as a content creator. With a passion for finding new music and honoring classic artists, Buhalis' only wish is to celebrate the artists through prose. 
https://www.facebook.com/konstantinabuhalis
contact: konstantina.b[at]elektrospank[dot]com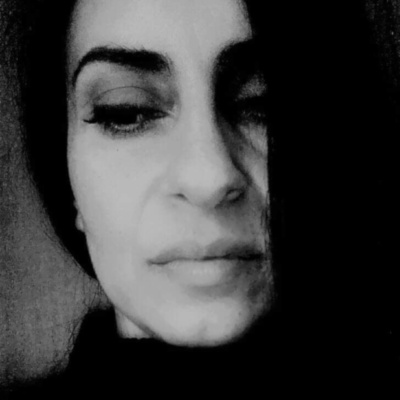 Maria P.
Maria Leon Papadaki was born and raised on the island of Crete,far away from where the big events happen still a loyal follower of music from an early age. Wandering through the years among different genres and styles,she found home in the dark scene . Discovering new music and artists is her passion which she currently shares on her YT Channel "Angel in the Dark" .
Music...
"I hold music in my heart like the breath in my lungs, it has saved me more than once. That's the things about music. It never leaves. It's solid. It validates my feelings and tops off my emotions. The same way my heart reminds me of my existence, the same way my name is stitched into who I am. There are lyrics on my skin from decades ago to remind me that some years were dark but I survived in the darkness and thrived in my own light. The best of my heart is a dance, instruments holding the strings, and my song is always playing." Stephanie Bennett-Henry
https://www.facebook.com/marialeon.papadaki.7
contact: maria.p[at]elektrospank[dot]com
Please do not hesitate to contact us for any reason.
Bands, DJs, Promoters, Artists, Club Owners we will be happy to hear from you and discuss anything you'd like.
If you think that the content of ElektroSpank | FMA is violating any of your rights feel free to contact us.
---------------------------------------
ELEKTROSPANK | FMA
Online Music Magazine
Underground Music Genres and Lifestyle
Event Agenda
Artists Promotion
Contact: info[at]elektrospank[dot]com
Athens, Greece

ElektroSpank - FMA
Online Music Magazine
Elektrospank - FMA is an Online Music Magazine about all forms of dark, gothic, industrial music. Additionally in this new era our magazine will include topics and content about Punk, Post-Punk and even Metal music genres.
For our new visitors, ElektroSpank - FMA is the sequel project of the old and famous ElektroSpank - Inside Freeze magazine, an online version of the pages included in Freeze magazine, printed media about all forms of electronic, underground music.
ElektroSpank took its name after an idea of the most beautiful woman and best person I 've ever met. An Angel. A Dark Angel. 
In the previous ElektroSpank version our logo was designed and created based on her idea. In the current version logo is changed to one that reminds her. Based on her basic design we made it a little different.
ElektroSpank | FMA is a greek non-profit music online media and magazine. However language used is English as we believe that music is international and so we would like to be as well. Thank you all in advance for the support through these years.
----------------------------------
ElektroSpank | FMA - Online Music Magazine is the latest version of the well known dark, gothic, industrial music magazine of the past. ElektroSpank was originally created and powered by Akill and Ann back in 2008. First public online post / article was made in early 2009.
Along with its web existence, ElektroSpank was at that time hosted inside the pages of the famous and most known printed magazine about all forms of underground, electronic music, Freeze Magazine. ElektroSpank continued to support gothic, dark, industrial scene through its printed and online pages. Several bands, artists and djs were hosted in our pages, always trying to support the effort of everyone who loved this music and lifestyle.
And not only this but ElektroSpank covered several other genres, related to alternative scenes around the world. Additionally, several events had been organised and supported while some of the biggest gothic, industrial events and festivals around Europe were also covered in ElektroSpank's pages.
In 2013 ElektroSpank had to stop its activities because of several important issues. The love for the music and dark, gothic lifestyle never stopped. So, in December 2018, and after a long period of consideration, ElektroSpank was relaunched to its new version, totally update and renewed.
On an important point of time, the new ElektroSpank, became ElektroSpank | FMA - Online Music Magazine and started again to support this lovely scene and music. While things have dramatically changed since the first period of the web magazine, and now is a one man project with all the work done by Akill, the passion is the same as it was while I was working with Ann.

ElektroSpank | FMA will always try to be accurate and objective along with al the support that can give to the music, the bands, the artists and anyone relating to the music.
Thank you for all the support and keep reading all online music magazines. You, the readers, keep these web-zine, and ElektroSpank | FMA alive.
For any comment, question, feedback or anything else, please send a message in our page, or an email at : info[at]elektrospank.com
Thank you,
Achilleas C. - ElektroSpank | FMA - Online Music Magazine
www.elektrospank.com