Stories
Details

Category:

Written by

Maria P.
Our story series continues with talented new artists and projects;this time from Virginia, Ireland,Czechia, France,Greece and Oregon.
---
I need to confess one thing I love about this whole experience. How inspirational it is to come across such excitement and enthusiasm. It's almost touching to interact with these visionary people full of hopes, dreams and willingness to make it work. In some cases , however, music can even be a major support for the creator's life and reading through will explain what I mean. Still the message conveyed is utterly significant. Either way it's the kind of energy I like to be around...
New artists, bands or projects, don't forget to reach out to us with your work at:
This email address is being protected from spambots. You need JavaScript enabled to view it.
This email address is being protected from spambots. You need JavaScript enabled to view it.
Electra Descending: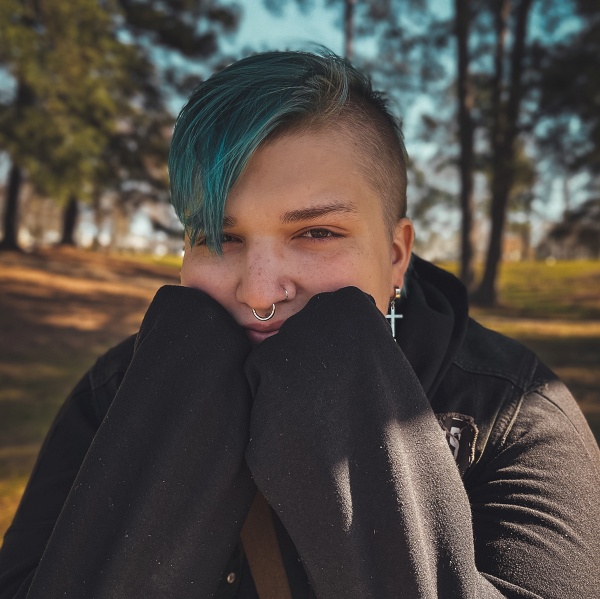 While I've been writing music for a few years, I started Electra Descending on somewhat of a whim. I recently left an incredibly toxic relationship, and writing 'Life in Monochrome' was mostly a way to cope with the difficult emotions associated with my experiences. My main motivation in starting this project was to tell my story, while hopefully making something that other people could connect to and find peace in. Musically, I'm heavily influenced by post-punk bands like The Cure, Asylum Party, The Chameleons, Echo & the Bunnymen, Killing Joke, and Christian Death. Most of the music I write tends to be intense and metallic, so trying my hand at something more bittersweet and subtle has been interesting."
https://electradescending.bandcamp.com/album/life-in-monochrome
Chalk:
We're Chalk, a three-piece noise project from Belfast, Ireland.
We all met in 2019 studying film together in Belfast, and so cinema naturally informs our music. It's our aim to try and create music that is image-driven, and cross the borders between industrial punk/noise and techno sonically.
We create all of our own music videos and artwork ourselves. It's important to us to keep things DIY early on and help establish a visual identity that people can connect with. The sound of the music will always be the most important thing of course, but having a strong sense of how your music and your band looks to people is crucial I think.
Our influences are a bit all over the place. We obviously have a lot of love for fellow Irish artists, such as Just Mustard and Gilla Band… but we're also huge fans of the likes of Sextile, Nine Inch Nails, Death Grips, and Giant Swan. I think bouncing between artists in this way during our own listening helps keep us on our toes. These artists are constantly pushing the barriers and breaking the mould and it inspires us to try and do the same.
In terms of our dreams for the future as Chalk… we just can't wait to meet new people and share our music with them in cities we've never visited. That will feel amazing. For the immediate future, our debut EP 'Conditions' comes out on 5th May 2023, and we head out on our first ever UK tour the day after that. The tour will include two shows at Brighton's Great Escape Festival, as well as headlines in London, Manchester, and our hometown Belfast.
Come down to a gig if we're playing near you! You can find us on instagram @chalkband, twitter @chalk_band, and across Spotify, Bandcamp, Apple Music and more.
Thanks ElektroSpank!
Ashen Decay: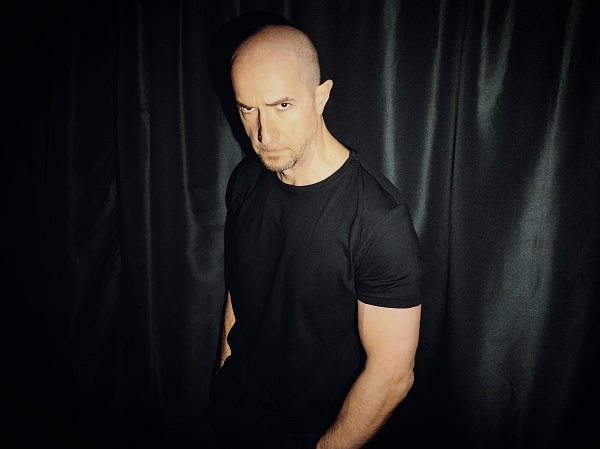 Ashen Decay is a darkwave project infused with post-punk and dark synth/dark electro elements. Born as a spin off of Czech Republic's prominent goth rock act Stoker and influenced by the late 90s London goth club scene, Ashen Decay's music is characterised by a blend of driving beats, haunting, melancholic tones, and lyrics centered on themes such as isolation, hopelessness, alienation and the tragicomicality of existence, conveyed in Rob Paterlini's distinctive gloomy, baritone singing style.
https://ashendecay.bandcamp.com/album/rest-in-weeds
VAPORMOON: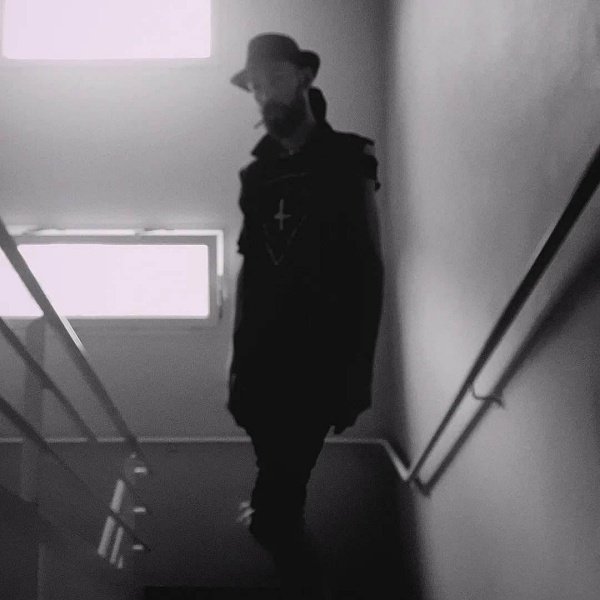 VAPORMOON is a one-man music project from Cherbourg, France. The artist behind VAPORMOON draws inspiration from the goth/post-punk and post-rock scenes, resulting in a sound that is dark, moody, and introspective. VAPORMOON's sound is characterized by haunting melodies, melancholic lyrics and metallic textures, creating a sonic landscape that is both ethereal and visceral. Influenced by a diverse range of artists such as The Cure, Ulver, Aussitot Mort, She Past Away, Envy, Fearing, and Archive, VAPORMOON's music embodies a unique blend of styles that defies easy categorization.
https://vapormoon.bandcamp.com/album/vapormoon
https://www.facebook.com/vapormoonmusic
https://on.soundcloud.com/UDSxv
https://instagram.com/vapormoonmusic
Molyneaux: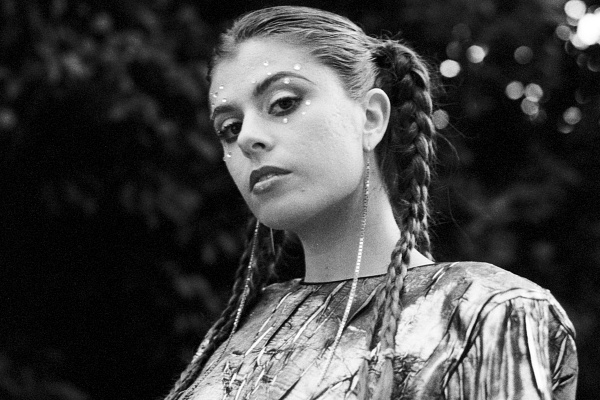 Molyneaux studied psychology at the Aristotle University of Thessaloniki and completed her master's degree in Clinical Psychology at the University of Utrecht. During her course, she took lessons in classical piano, music theory, classical guitar, vocal lessons, as well as participating in the choir of loannis
Idomeneos in Crete. From 2016 she started classical and jazz singing alongside Georgia Syllalou and created her first cover band in Thessaloniki, Belle Reve.
Influences were drawn by artists like Tricky , Massive Attack,Portishead ,Soap&Skin,FKA Twigs ,Eartheater and Hante from the Dark Scene.
In the summer of 2019 she meets Magenta Flaws and invests in the trip hop sound.
In the curtines of 2021, her first single "Ill stay here" is released which is the Official Soundtrack for the film "Summer" by Stelios Christophoros Other collaborations foliowed, the most decisive being the one with the musician and producer Angelos Paschalidis in the duo Agatha & Molyneaux, with electronic sounds, clubby rhythms and spoken word. They made various appearances, such as at Oreclaim (Athens) Fade Radio and on Romanzo's stage. They will release their first single before the summer and their next scheduled appearance is at the Fade Radio two year anniversary event on April 8th in Romanzo
The scheduled presentation of the album "Sorrow" is on April 27 at KET.
https://molyneauxg.bandcamp.com/
https://www.facebook.com/molyneauxg
https://on.soundcloud.com/VhbLZ
https://instagram.com/molyneaux_g
IDontWantToLiveAnymore: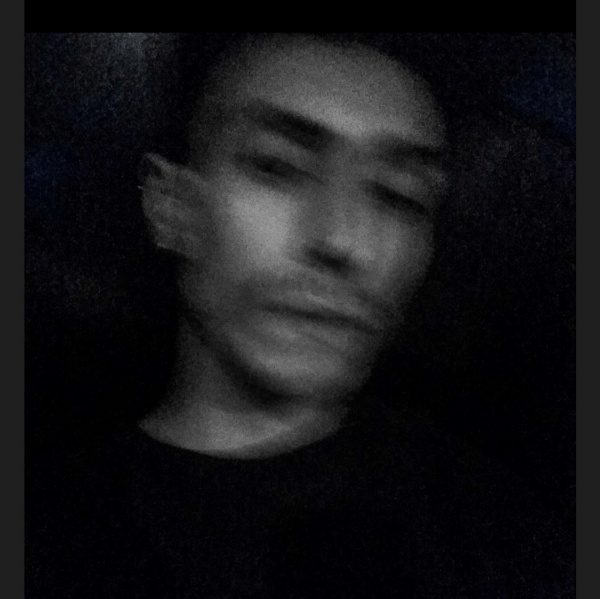 A little bit about me is I've always been interested in making music since I was a kid, started with drums at 11, then onto guitar and bass the same year. But never started recording until around 2017. I started becoming affected by schizophrenia in 2017 and had to move up to Oregon from Santa Cruz California to be around my cousins for treatment so I could feel safe, they took me in when I was homeless for a couple years at 15, and were the only ones I felt safe around because the schizophrenia made me hear voices that said they were going to kill me so I didn't trust anybody. Many friendships and relationships ended due to my head losing it.
I got ableton and a launchpad and started from there. Slowly over the years adding things like new mics and a keyboard from goodwill, and a boss ve-20. I would make music under the name night citizen while I was sick and would make music after being up for days and be in a psychotic daze and the voices would tell me what to use and what to do. Then I became medicated and got the voices to stop and I changed my name to IDontWantToLiveAnymore because I had gotten to that point many times, and actually did die from an overdose of rx pills but was defibrillated back into being. Now I have some brain damage but am doing pretty good being medicated and now I still just avoid all people as much as I can. To take my mind off the ptsd I have I continue to make music as to it being the reason I decided to stay alive. I don't know what genre it is that I make but I always tag what the influences have been for me. And I guess me posting and making it public is my cry for some affirmation that I'm ok . I'm still trying to find my voice/lane in this world and am optimistic of where things could lead if I just put in the effort, so I at least wake up and say I gotta at least try.


https://livingisregretting.bandcamp.com
https://instagram.com/livingisregretting
https://soundcloud.app.goo.gl/phNa4
https://soundcloud.app.goo.gl/3DWJh