Stories
Details

Category:

Written by

Maria P.
Our second part of our story series "New bands on the blog" including Velatine, The Feral Ghosts, Corbeau Hangs, Distant Stares, Teide!
---
Our second part of our story series "New bands on the blog" and I'm even more excited as we had a great deal of interactions with new people who warmly welcomed our project. I'm so happy we have the chance to feature new artists from all around the globe and I need to send heartfelt thanks to those who reached out,but also to those we invited to take part and willingly accepted our call. I'm keeping this intro short and letting the bands speak for themselves...
Remember that you can get in touch with us at:
This email address is being protected from spambots. You need JavaScript enabled to view it.
maria.p[at]elektrospank.com
Velatine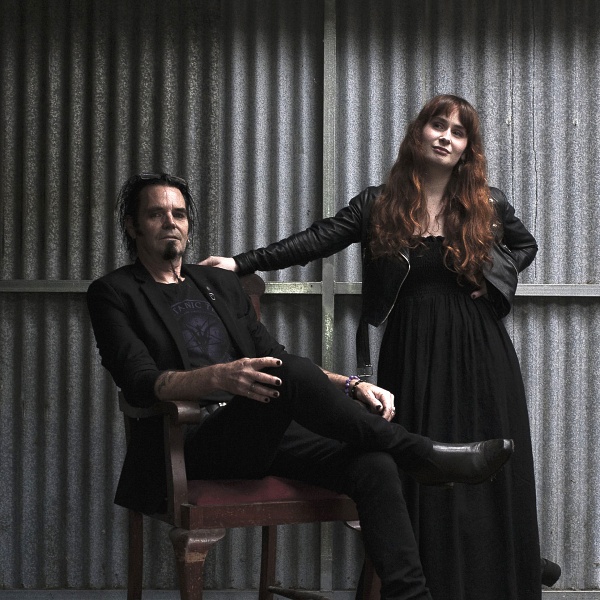 We're a duo from Melbourne, Australia. I think I always had this vision of making the music I do now but found the technology limiting, From my 20s I started recording my own bands, then other friends' projects and before long it became my career making records for some notable Australian artists. About 4 years ago I was introduced to the music program Ableton. Finally I had this tool that could create what was in my head. It was liberating. For the first year I explored its potential and by the end of it I decided to quit my job teaching audio at a university and make this my career. Near the end of 2021 after searching for the right singer I found Maggie Alley. The chemistry was there from the start so we started working towards the release of 'I Won't Be Civilised'. Our sound is mostly created within the electronic spectrum with the addition of some real bass and guitar. The influences are far and wide, from classical to industrial, noise, metal, pop. I listen to it all, great music is just that, great music. I draw all of what I like into Velatine. I think it makes for an interesting ride but my fondness for darkness along with Maggie's vocals is what binds it all together. I refer to our music as Modern Gothic, it seems the closest tag that fits us. What we're doing is music that is misunderstood in Australia so my dream is to be playing some of the amazing Goth and Electronic festivals in Europe in the next couple of years. So far, we seem to have at least been noticed in Europe, so that's what we're working towards along with releasing more music.
https://velatine.bandcamp.com/album/i-wont-be-civilised
https://www.facebook.com/VelatineInc
https://open.spotify.com/artist/5k2dtNaq2QBHfwkCPmkgHV
https://on.soundcloud.com/mxmkX
https://instagram.com/velatineinc
---

The Feral Ghosts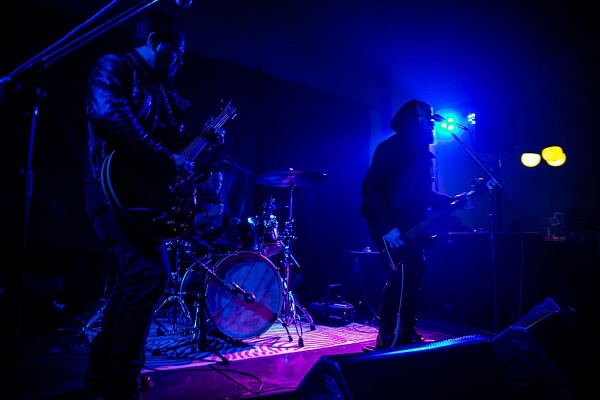 The Feral Ghosts formed in the winter of 2014 from Chicago. Their influences span from Post Punk Psychedelic and everything dark in between. Calamitous, heavy and heartbreaking chords are the very essence from which the band draws its inspiration.
All links available:
https://linktr.ee/theferalghosts
---
Corbeau Hangs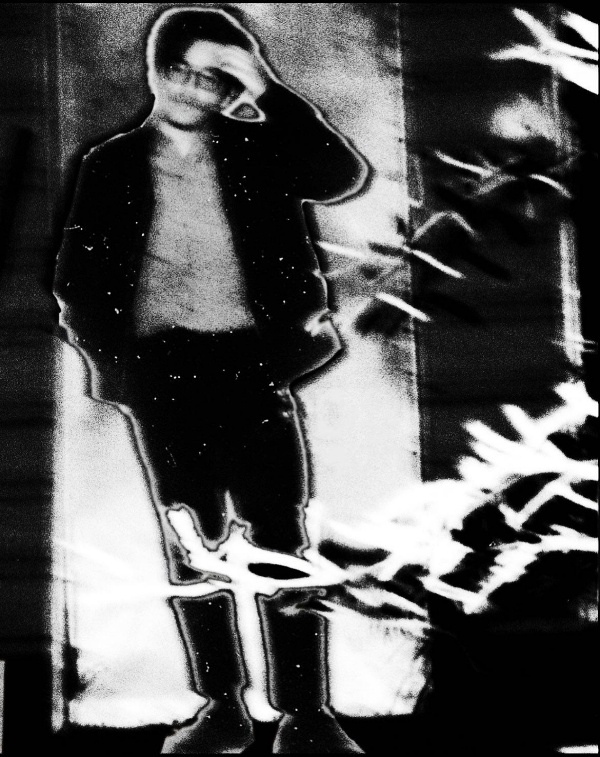 Corbeau Hangs is a Dark-Wave project created by 24-year-old Manuel Perez from Phoenix, Arizona. Mixing various influences to create soundtracks of dark horror tones, post-punk goth 80's sounds and a hint of industrial tones.
She Past Away, Twin Tribes are some of my modern influences and John Carpenter, Clan of Xymox, Depeche Mode, This Mortal Coil and Pink turns blue are some of my main influences
I am of Mexican descent and grew up listening to rock en Español such La Union, Caifanes and Soda Stereo and I am very inspired by horror films such as Possession, Halloween, IT Follows. I am striving to showcase cult like horror artistry.
https://corbeauhangs.bandcamp.com
https://instagram.com/corbeauhangs
https://linktr.ee/corbeauhangs
https://youtube.com/@corbeauhangs
---
Distant Stares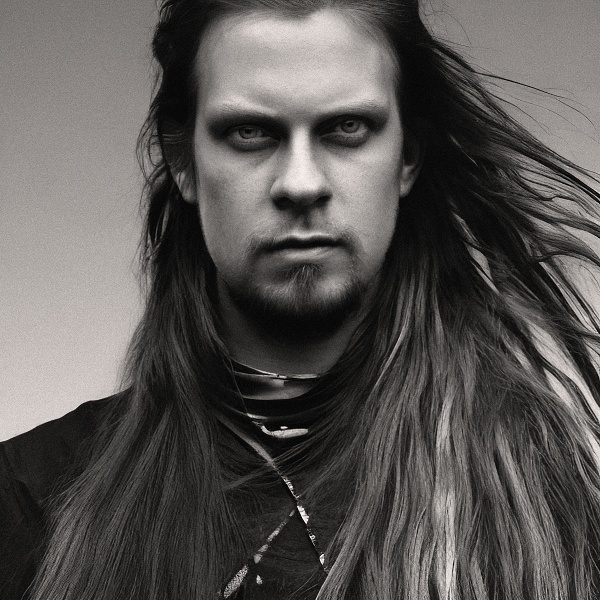 Distant Stares was started in the fall of 2022 by Lassi Salminen, who has a long background in making music. From the beginning, the ambition has been to seek beauty from darkness, especially from dark and difficult emotions, in order to ultimately accept their existence in human beings. Challenges with other humans often generate strong contexts for the songs, since genuine relationships always seem to have at least some sort of conflict in them.
The strongest musical influences are from the darker side of the 60s, 70s, 80s, and 90s. When there is a certain type of pressuring and intense atmosphere in the music, it is always alluring, whether it is heavy or not.
The dream and goal of Distant Stares are very much aligned - simply to live the experience and feel the interaction with people that this music can enable. It is such a meaningful and fruitful thing in life, something to be grateful for, a precious channel of communication. To create living songs and to let them flourish.
Distant Stares' song "Bleak" is a soul-rending adventure of absence and coldness, yet it has some silver lining. New material is scheduled to be released in early April, so stay tuned to band's socials to stay updated. It is bound to be something faster and more restless, yet quite unknown for now.
https://distantstares.bandcamp.com/track/bleak
https://open.spotify.com/artist/5BKnDbzkcEmjSpvngzG3Q8
https://www.facebook.com/DistantStares
https://instagram.com/distantstares
---

Teide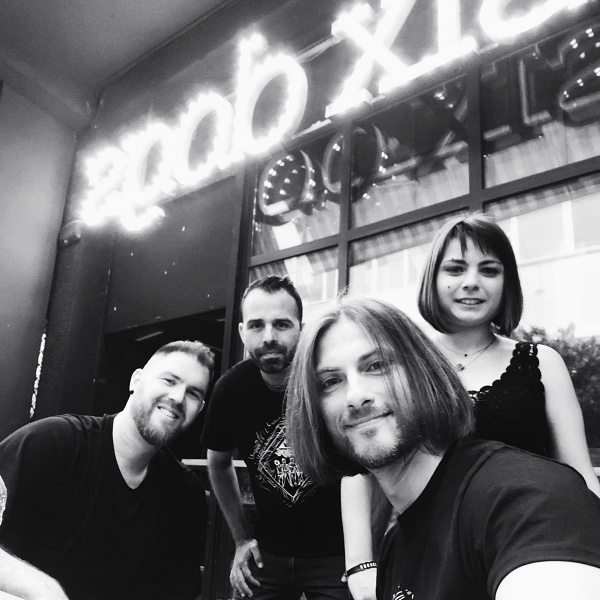 We are Teide an Athens-based alternative rock group with post-punk (Joy Division, Editors), new/post wave(the Cure, Nick Cave and the Bad Seeds, New Order, Marilyn Manson) and electronica (Depeche Mode, Gary Numan, Kraftwerk) influences from the 70s till now. The group consists of Chris Katsimaris (lead vocals), Alex Lemonides (bass guitar), Nadia Pierrakou (keys) and Nick Vasiliades (drums and percussions). The group was founded in 2019 and we've recently released our own cover of the classic and favourite song Heroes by David Bowie, one of our primary influences. We are in the process of creating our own original material which we are going to release on Youtube in the following months. We have given three performances so far (at Six Dogs, Lazy and BUMS) and are getting ready for the next ones. Generally speaking, we enjoy the moments we play music together either on stage or at the studio. This is exactly the driving force behind the group which enables each member to evolve – each from their own post – as well as prioritize teamwork. As for our goals, these are the being creative and constantly developing as well as continue making live performances. Performing live, especially, is not only what fills us with emotions but also with memories which we will carry with us for the rest of our lives. Who knows from there? The sky's the limit.
https://youtube.com/@teidetheband8504
https://open.spotify.com/track/1yyFnCTkbBLb0nUFbm0kve
https://www.facebook.com/Teideband