Stories
Details

Category:

Written by

Maria P.
It's been a year I'm writing for ElektroSpank Online Music Magazine and what a journey it is; one I could only feel grateful for.
---
Artists and music lovers are 2 parallel worlds but also completely interdependent.The former feel the need to unwrap their soul through the talent they have been given and the latter feel the need to experience the varied emotions that a piece of music can evoke in them. Us, editors are somewhere in the middle bringing these 2 worlds in contact. On the one hand, there are the well known musicians whom we have admired for long and we eagerly wait for every new release and interview, while on the other hand, there are new seeds planted by people who deserve our attention. New artists, full of love and creativity working towards their dreams. These are the ones this column will be trying to support. "New bands on the blog" will be exposing new bands, projects, solo artists from all around the world. Please feel free to inform us of any who has come to your attention or if you're a new artist, reach out to us and let us know about your work.
Contact us at:
This email address is being protected from spambots. You need JavaScript enabled to view it.
maria.p[at]elektrospank.com
ElektroSpank is initiating this column by presenting 5 Fresh Greek bands which will hopefully become some of our favourites in the future. We asked them to present and freely express themselves to you.
Gemma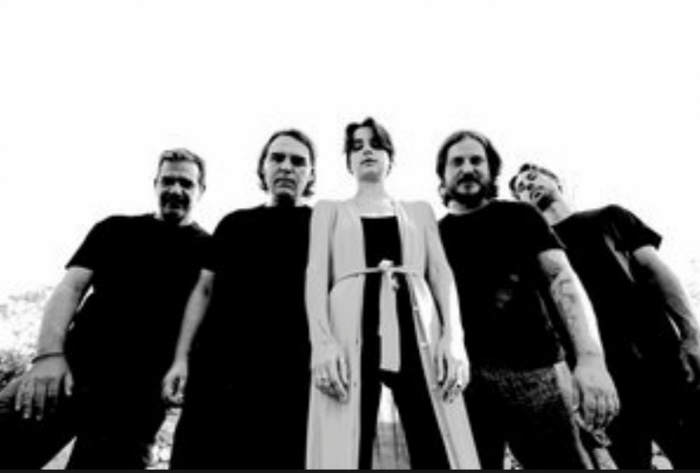 Hello, we are Gemma, a five-member band based in Rethymnon, Crete.
We were jamming and experimenting for quite some time until 2019 when we settled on the existing line-up and started working on the material that later became our first and self-titled record released in 2021.
Our influences cover a wide spectrum, from ambient, electronica, classic rock and post rock, to techno and Dnb.
Our main goal is to be able to continue what we are doing in a country where the conditions are not exactly ideal. In our immediate plans is the release of our second album in 2023.
See you on the streets
Gemma
https://gemmaband.bandcamp.com/music
https://www.facebook.com/GemmaCrete
https://instagram.com/gemma_band
https://open.spotify.com/artist/3ZoA9oiI0JOrQj1xgup66j
ΔΥΣΤΟΠΙΑ(Dystopia)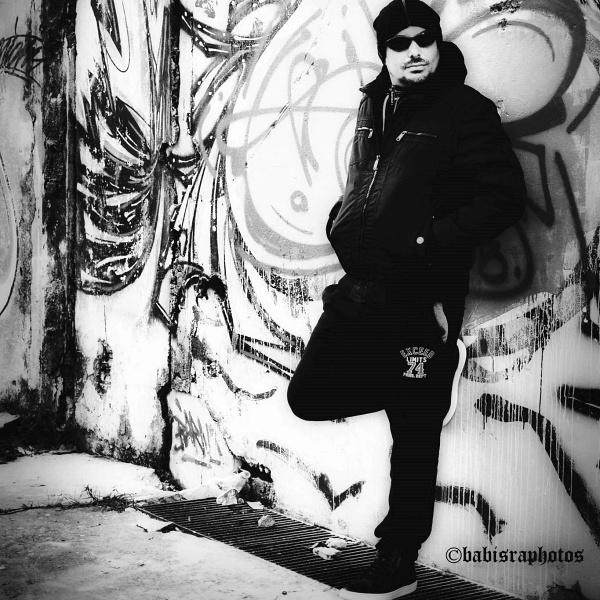 Spurred by the need to express myself through the arts, I began my long journey into the magical realm of music as a teenager, playing in various bands. Growing up I began to experiment with various musical programs with main influences from soundtracks, Massive Attack, Tricky, Nine Inch Nails, Ulver, Kmfdm, Mike Patton, Stereo Nova and Prodigy, gradually starting to make my own sounds, imbued with a dark, futuristic aesthetic flirting alongside the nostalgic shades of the 80s.
My ultimate goal is to continue as long as I am in this vain world to make music, thus taking care of my smooth mental functioning."
https://dystopiaofficialmusic.bandcamp.com/music
https://soundcloud.com/dystopia80official
Kama Muta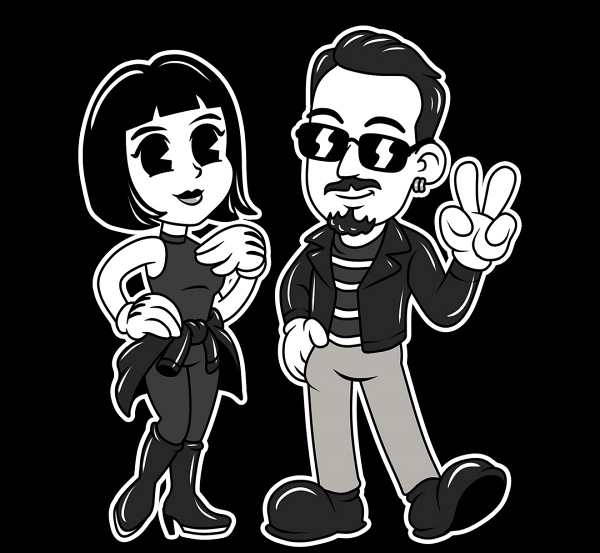 Combining Greek poetry and music influenced by post-punk and darkwave sounds, Kama Muta, is a band from Thessaloniki, Greece.
Their debut album, "οι φωνές κάηκαν" (The voices have been burned) is currently in the making. It's about a man struck by fire in a dystopian society. A book in Greek will accompany the album, also available as an e-book in English. Lyrics written by Tristixia which is also a side project and music is created by Tristixia and Sofia Spyridonidou
https://www.facebook.com/kamamutaband
https://instagram.com/kamamuta_band
https://open.spotify.com/album/2qBf7tbpUiYEg9rMKq3FAW
Electrinity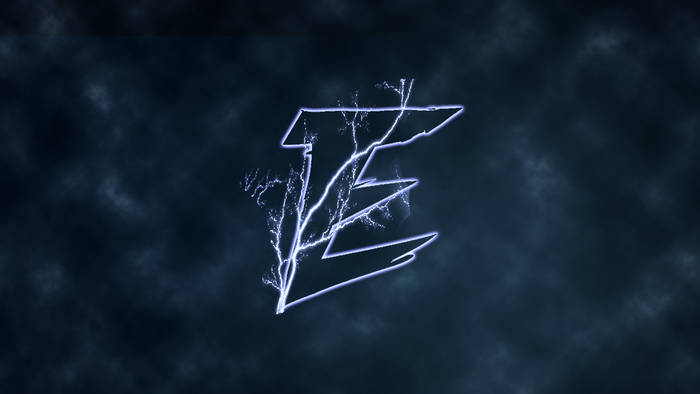 Electrinity is an electro rock band created by Zan Pol (bass, vocals) and Antonis Adelphidis (keyboards, samples, drum machine) in Piraeus in 2021.
They decided to form a band that combines rock with the electronic element. With influences from many musical genres, they created a special sound with strong drum beats, distorted synths, clever bass lines and Zan's characteristic voice giving a special style to the songs that describe today's reality.
On the first of February 2023 they released their first digital maxi single "Rise" on Bandcamp which contains "Aggressive A.I." and "Love".
They are currently writing the songs for their first album and preparing for their first live performances!
https://electrinityband.bandcamp.com/album/rise
https://www.facebook.com/Electrinity-105535501995175/
Nutrelectra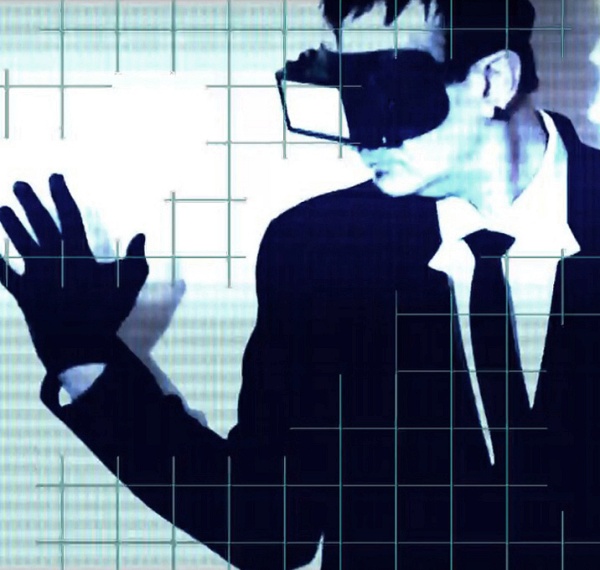 Nutrelectra is a project that I have created after many years of experimenting with electronic music as a composer. Although I am not a fan of the term 'music genre' regarding music creations, if I had to put a label on my work, I would describe it as dark experimental electropop.
Influences such as Alan Wilder's solo project "Recoil", Kraftwerk, Aphex twin, Daft punk, the greek band 'Stereo Nova', the whole spectrum of analogue synth sound and the electronic side of the darkwave music scene, are things that have contributed to the way that I act as a composer and a songwriter. And of course Depeche Mode which I consider to be my main influence and the band that got me into electronic music as a fan back in my early days.
At this moment the project is in a state to be transformed into a band, as I am looking and working towards to add more members, such as a female main vocalist and most probably a keyboardist as well. There are two tracks already available on youtube as a work sample, an instrumental track and a demo track with my vocals temporarily in it that will be replaced by female vocals in the final official released version.
The combination of electro sound and Greek lyrics reflects to my main goal which is the existence of a project / band that will stay loyal to its alternative electronic status and at the same time it will be quite easily accessible by the part of the Greek audience that hasn't had much previous interaction with this type of music."
https://nutrelectra.bandcamp.com/
https://www.facebook.com/Nutrelectra