News
Details

Category:

Written by

Akill
The Estonian dark/cold wave, techno/EBM solo project, Bedless Bones joined Metropolis Records.
---
The Tallinn based solo project of the multi-instrumentalist and singer, Kadri Sammel, signed in Metropolis Records for the release of her new full length album, coming out later in 2023. Bedless Bones has already released two full length albums via the German label, Cold Transmission along with a remix album of the debut release "Sublime Malaise". Bedless Bones creates a dark ambience through drum beats, synths and the melancholic, icy vocals of Sammel. "Sublime Malaise" was highly acclaimed and considered as a really noticeable debut. On the occasion of joining Metropolis Records, "Sublime Malaise" is being reissued worldwide, including four remixes not included in the original release, back in 2019.
"Sublime Malaise" reissue is available on digital form, while on August 11th will be available on CD.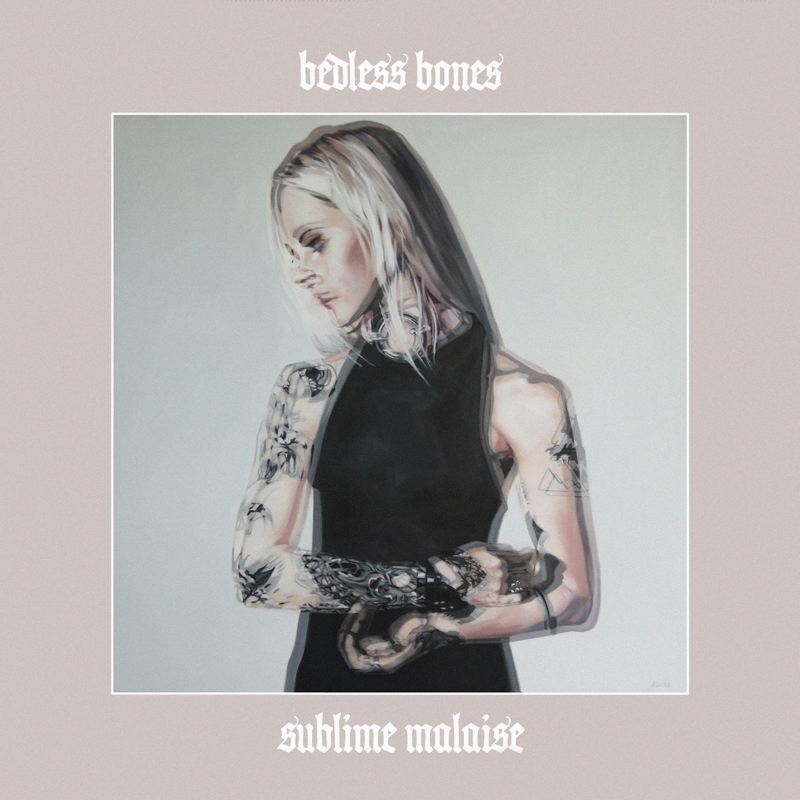 "Bedless Bones is Kadri Sammel - singer-songwriter, producer, multi-instrumentalist and interdisciplinary artist from Tallinn, Estonia.  With Bedless Bones, Kadri experiments with different noir genres, building bridges and bending the borders between darkwave, murky EBM & techno beats, industrial sounds, and abstract otherworldly atmosphere akin to IDM.
 
In advance of an all-new album later in 2023, Metropolis Records is proud to reissue Bedless Bones' debut album Sublime Malaise worldwide.  The reissue contains four remixes not found on the original release. Sublime Malaise is an exploration of a shifting state of being, a juxtaposition of vivid abstract sensations and the mundane dullness of existence; the corporeal ailments and the boundless routes of the mind.  These themes can also be found in the videos Sammel has created for Bedless Bones.
 Kadri Sammel's influences are vast and varied. She's spent a decade singing in choirs, has studied cultural theory, audiovisual media, and photography.  She is a member of Estonian avantgarde deathbeat/outdustrial band Forgotten Sunrise and the singer of up-and-coming UK/Estonian dystopian industrial band Deathsomnia.  Additionally, under the alias DJ Dirt Vessel, she has been a crucial part of Beats From The Vault, an underground dark music event series in Estonia that has been going on since 1998. In her captivating sets, lush with solemn atmospheres and a transcendental effect, she plays dark & industrial techno and EBM, but also darkwave and post-punk, firmly paving her way as an important member of the scene.
Since its debut, Bedless Bones has performed at festivals such as Wave-Gotik-Treffen (Germany), Cold Hearted Festival (Germany), Castle Party (Poland) and Kalabalik på Tyrolen (Sweden), also Tallinn Music Week; and shared the stage with such acts as New Model Army, Sex Gang Children, She Past Away, Ordo Rosarius Equilibrio, The Horrorist, Void Ov Voices (Attila Csihar), Lebanon Hanover, Kaelan Mikla and others."
"Sublime Malaise" reissue Spotify link:
https://open.spotify.com/album/1FvrgKKDkY5SIPlKGWa5FS
Info:
https://www.facebook.com/bedlessbones
https://bedlessbones.bandcamp.com/
https://www.instagram.com/bedlessbones/
https://www.facebook.com/MetropolisRecords/