News
Details

Category:

Written by

Akill
George Ginis returns with his second psychographic dive, in the new single, "The Mirrors Girl"!
---
George Ginis is already known, since he set out his musical journey as a founding member of the, Athens based, minimal wave, Alive She Died back in 1984. 
While he continues his music explorations in several other project, George has got in touch with his roots, or his future and started as a solo project in October 2021, when he released his first single, "The Hidden Girl". In a dark wave minimal synth punk mood he embarked on a series of songs which stand as a psychograph of the human condition today.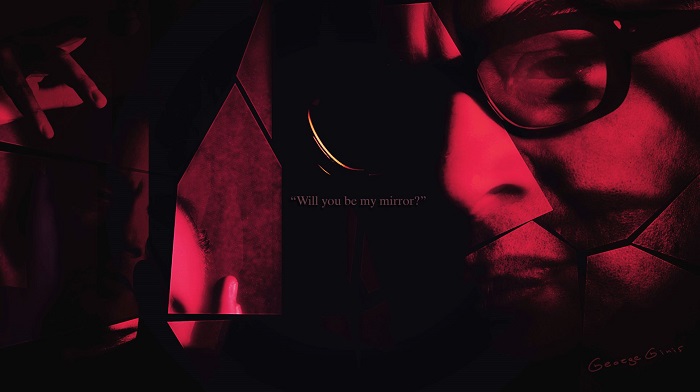 On January, 27th, 2022, George Ginis realizes his second dive into the depths of the abyss of the human condition. 
"The Mirrors Girl" takes the dark and minimal synth pathway, where George wants to lead the listener, with lyrics about the the reflections of someone's self to the others. 
The romantic individual of the era of "I'll be your mirror" by Velvet Underground & Nico has vanished. In her place, the modern individual, boxed in herself, desires the Other to reflect her. The Other exists only as her reflection. With 'The Mirrors Girl' George Ginis carries on with a series of songs which stand as psychographs of the man of today in a dark-wave-minimal-synth-punk mood.
Along this trip, Isabelle Spyridonos, his collaborator, illustrates with accuracy of emotion the covers of the singles.
Info:
https://www.facebook.com/AmmosMusic/
https://www.instagram.com/ammosmusic/
https://www.youtube.com/user/ammosmusic
Isabelle Spyridonos:
https://www.instagram.com/bellaspyr/
https://www.facebook.com/Belle-Art-281308182745036