News
Details

Category:

Written by

Akill
Electronic sounds coming from a dark, cold sleazy disco in the new single of Ex-Hyena!
---
Dark electro-pop, Boston based, duo revealed their new single, "Capture The Stills" on January 21st. Reuben Bettsak and Bo Barringer, the pair that constructs the Ex-Hyena, emerges 2022 with hypnotic electro sound. "Capture The Stills" will drug you into the duo's dystopian disco arrangement and it will hypnotize you to a dark captivating rhythm and dance. 
"Capture The Stills" goes down to the low-tempo beats of dark pop with mesmerizing, inducing vocals. The tempo touches trip-hop lines creating this dark ambient of synth trip and bouncing beats. 
The new single is the follow up to October's "Nightmare Pills" and the latest to be featured off their forthcoming sophomore album, this year's "Moon Reflections". It arrives complete with a b-side remix courtesy of Kentucky producer Control I'm Here that delves deeper into the track's soulful, yet sinister, vibes.
"'Capture the Stills is dark and menacing," says Bettsak. "Bo wrote the lyrics to this one… It certainly fits the vibe, and themes that Ex-Hyena often covers. To me, it's like falling into a David Lynch movie void, and witnessing two characters in a volitile relationship, or something like that. This was the last song written for the second LP, and I'm glad it made it on the album."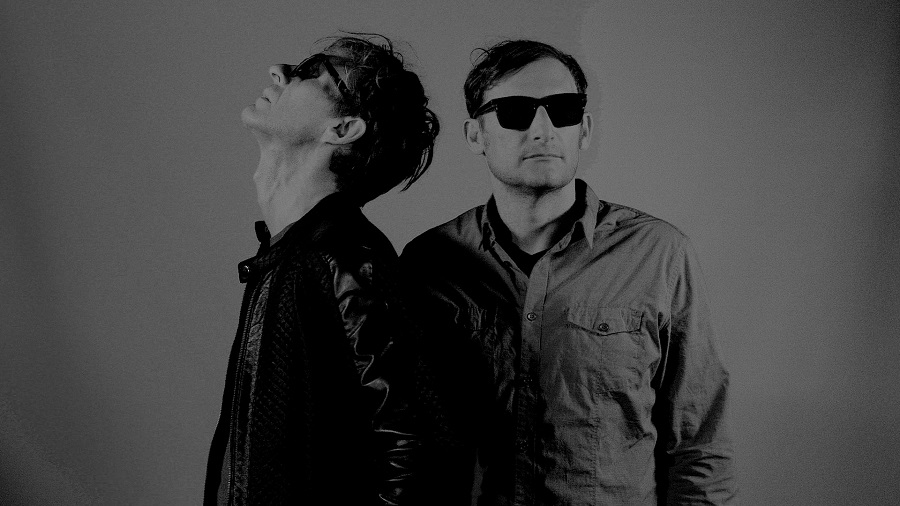 "Capture The Stills" is out via Hush Club Ltd, while the duo has joined Brutal Resonance Records to issue physical product of the upcoming album "Moon Reflections", expected this summer.
"I wrote the words to this one at a time when I was going through a bit of a dark period," adds Barringer. "I wasn't really trying to reflect that necessarily but it's kind of hard to deny a line like 'A soul created to be crushed'. But the song is also about how difficult it is to slow down time and take in the smaller moments because life threatens to speed by you at a million miles an hour. You can't stop the video as it's rolling, but maybe you can screenshot it as it passes you by."
Ex-Hyena taps into the doom and gloom of our current climate while also existing on its own sonic plane. Debut album Artificial Pulse arrived in the frigid spell of New England's 2021 winter, capturing the sound of a mutant disco alien dance party where cold electronics and warm emotion sprawl across a nocturnal dystopia of underground electro. It earned praise from the likes of Brutal Resonance, White Light // White Heat, Blood Makes Noise, Darkness Calling, ReGen, and other mindful purveyors of the dark editorial arts, while remix exchanges and collaborations with Denial Waits, Blood Handsome, and Control I'm Here crafted a network of like-minded creatives aching to break free from pandemic age restrictions. The attention across the underground led Ex-Hyena to Hush Club Ltd., the blossoming alternative label that issued their October '21 single "Nightmare Pills."
Info:
https://www.facebook.com/ExHyena
https://www.instagram.com/exhyena/
https://ex-hyena.bandcamp.com/
https://www.youtube.com/channel/UCxreflMnQv3Vk-A-EZ3K-NQ
https://open.spotify.com/artist/11D5VgpWFKj07ubyMkhhtS
Hush Club Ltd: https://hushclub.bandcamp.com/artists