News
Details

Category:

Written by

Akill
BLACK NAIL CABARET release new video single "Maelstrom".
---
Black Nail Cabaret unveils their new video for the single "Maelstrom". The track is taken from the Hungarian dark pop duo's acclaimed current album "Gods Verging on Sanity". 
 "Maelstrom" is one of ElektroSpank's favorite tracks, out of Black Nail Cabaret's latest full length album. An album that is expressing the dark, noir pop atmosphere, giving an amazing emotional electro pop.
"Maelstrom" is low tempo electro pop song about love and the sexual references which are the main concept in "Gods Verging On Sanity". In this version there are some additions, compared to the album version, since Krisztian Arvai has enriched the arrangement with some extra dark synth and drum line. The video is a contrast of two different sceneries with a quest of the two members until they finally unite. Enjoy it below...
BLACK NAIL CABARET comment on new single and video:
"The original idea for this clip was born in 2019 and it's an ironic coincidence that we have managed to shoot this in the middle of the pandemic", writes the Hungarian duo. "As on our previous videos for 'No Gold' and 'Unrequited Love', we once again collaborated with fabulous director Richard Besenczi.
Our common aim was to create an allegory reflecting on human relationships: the meeting of extremes, feminine and masculine, peace and activity. The clip was shot at the Bauxite Geological Park in Gánt as well as in the ghost town of Szentkirályszabadja. The latter is also called the 'Hungarian Chernobyl' and although it is not much visible in this video, it was still a good excuse for us to visit and spend some time at this fascinating location after the video recording."
Credits
Music by Emese Arvai-Illes and Krisztian Arvai
Lyrics by Emese Arvai-Illes
Video by Richard Besenczi
Special thanks to the Geological Park in Gant, Hungary
Annotated Tracklist Single
 
1. Maelstrom (Single Edit)
"A tweaked version with new drums and additional synths that might be known from live shows."
 
2. Maelstrom (Fixation Mix)
"Love. Struggle. It could be a bit softer. Focusing on the key words of the song, a version created by Emese and Krisztian narrates a BDSM fantasy in a club somewhere in the 80s."
 
3. Maelstrom (Man+Machine Remix)
"A technoid remix was created by DJ and producer Man+Machine, revving up the BPM but also trying to keep the character of the song by leaving most of the vocals and creating a post-punk feel with the use of guitars."
 
4. You Lessen: I Die
"This song that was written in 2019 but did not get recorded until December 2020. A perfect match and in a way an outro for the 'Maelstrom', the lyrics echoing and continuing from where the single left off."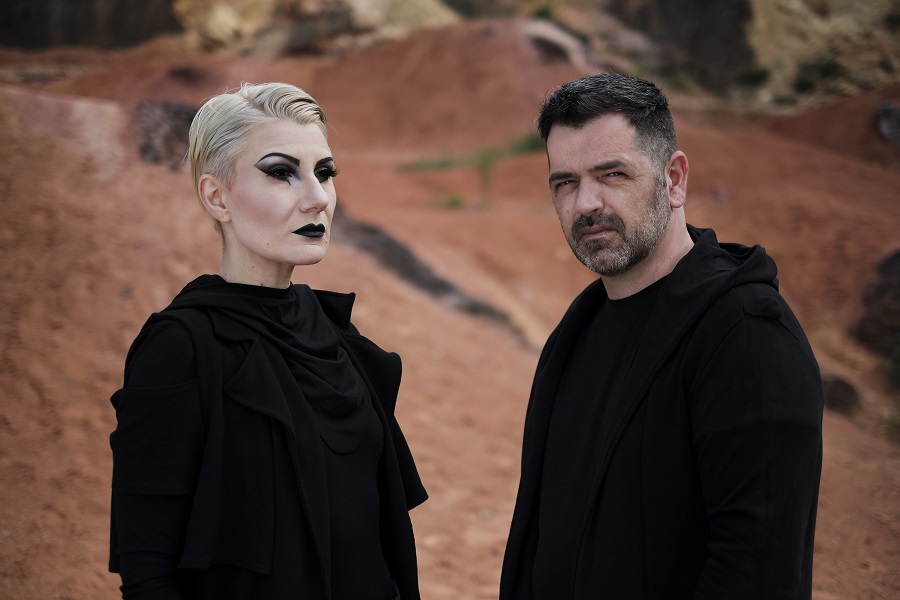 Info:
www.blacknailcabaret.bandcamp.com
https://dependent.lnk.to/Black-Nail-Cabaret-Gods-Verging-On-Sanity