News
Details

Category:

Written by

Akill
Astari Nite releases new single, "Dearly Beloved", released from Negative Gain Productions!
---
"...Can't forget the way you loved me 
I tried to let you know I was alive When I cried 
Can't forget the way you loved me 
I died to let you know I was alive 
The way I cried ...."
Astari Nite is one of the bands that will absolutely make you close your eyes and dream along with their music, for love, death and darkness. Mixing pure gothic rock elements with post-punk riff they managed to receive great feedback on their first official release, back in 2018, "Midnight Conversations".
Astari Nite are coming from Miami and the band members are Mychael (Vocals), Illia Tulloch (Drums) and Howard Melnick (Guitar).
Having performed alongside acts such as Peter Murphy, The Damned, Psychedelic Furs, She Wants Revenge, Cold Cave, Vowws, Black Rebel Motorcycle Club, Modern English, 3teeth and Bestial Mouths they have established themselves as contemporaries of the post-punk / gothic rock scene and now, almost a year after their full length album they release a new single.
"Dearly Beloved" is an emotional, melancholic goth, post-punk song with sharp guitars, the beautiful voice of Mychael and some really touching lyrics about loss and love. The track is the first song off Astari Nite's new album "Here Lies", which is expected in the cold winter of 2020. You can find "Dearly Beloved" here.
 The voice of Astari Nite Mychael talks about the facts that inspired him to write "Dearly Beloved"...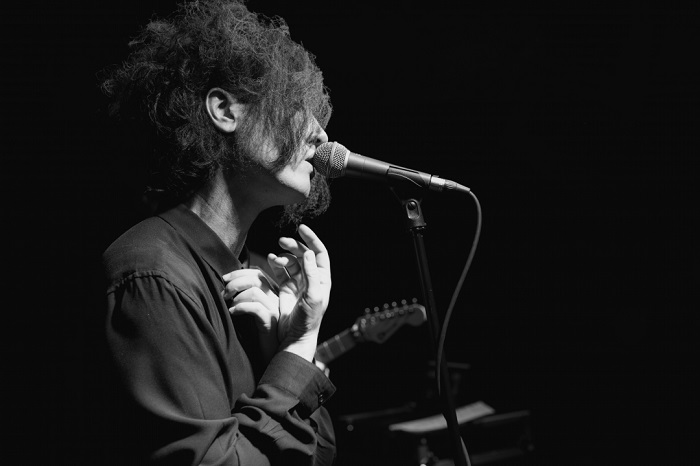 This friend of mine sure has a way with words, I'm intrigued by her capability to explain sorrow from afar. I quickly realized that sometimes there isn't a diary left behind to follow when letting go of someone in the afterlife. I'm understanding that love / affection can pour down at any moment, kind of like the summer rain, in essence "Dearly Beloved" can be described as a funeral - holiday song.
Also "Dearly Beloved" is the official announcement for the band's signing in Negative Gain Productions where they will join some great artists like Mr. Kitty, Goo Munday, Curse Mackey and Panic Priest. 
"Dearly Beloved" was produced by Astari Nite and mastered by Jason Corbett of ACTORS at Jacknife Sound. 
Info:
https://www.facebook.com/astarinitemusic/