News
Details

Category:

Written by

Akill
Parade Ground is one of the bands pioneered the cold wave, electro, EBM scene back in 80's.
---
Belgium has a great history in electronic dark and cold wave music. From early 80's, there were many bands that showed the way to what later became known as dark electro and EBM, One of these bands were the Parade Ground. An incredible electro band from Brussels, moving on a thin line between electro pop, EBM and cold wave. Perhaps underrated in many countries, however history will pay its debt to this duo with the influence the have to present and new bands of the scene.
Parade Ground are the creation of two brothers Jean-Marc and Pierre Pauly in 1981 . As we said the are considered as pioneers of the cold wave , synth pop and EBM . Their first 7" was released in 1983 produced by Daniel B and Patrick Codenys (Front 242) on the New Dance label. In 2011 , the duo releases a vinyl compilation album, "The Golden Years", while in 2012 they release a vinyl album 'The 15th Floor' including unreleased tracks from the eighties. In 2014 they release a career-summarizing CD "Strange World" on Infacted Recordings and in its "Classic Series" releases.
After several live appearances during the previous years, in February 2019 they release their first official live album "Life", with Vuz Records. "Life" was recorded in Parade Ground's live appearance in Frankfurt, Germany. "Life" includes all the greatest hits of the band's early years in a beautiful live edition and performance by the two brothers. Along with these past hits, the new live album also includes 5 totally new songs from Parade Ground which is planned to be in their new upcoming full length album. 
The, already known massive hit "Golden Rush" (1987), and other hits from the past as "Action Replay" (1987), "Moans" (1987), "Strange World" (1987) and "Hollywood" (1988), are framed by some previously unrealesed beutiful cold electro songs like the "Divine Me", the powerful "Lady's Head" the cathy "Stand" and :Tears" and the melodic "No". Live album is closing with another version of "Cold Rush Trains Falls".
A strong live album from a band that has been one of those who set the base of dark electronics and EBM.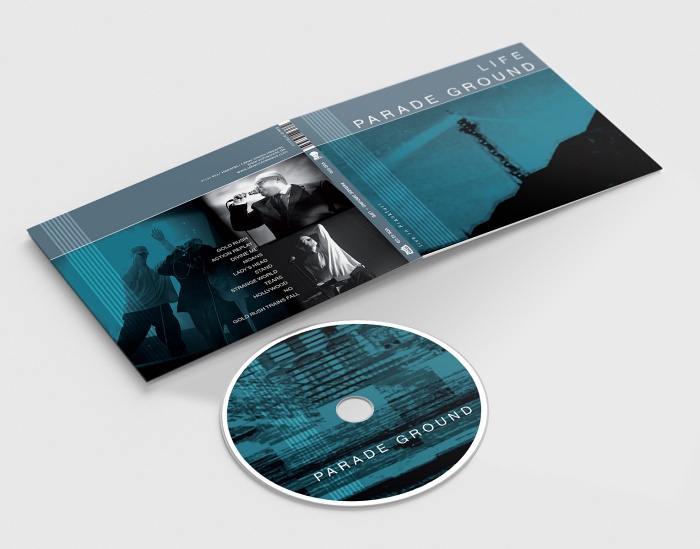 -------------------
After performing for more than 30 years Parade Ground unleash their first official live album. 
In their own words they explain why the time was right:
"Since the tapes have been re-worked, remastered and boosted by Patrick Codenys and ourselves, we have been playing an incredible number of gigs and become a fantastic stage-band, that can be appreciated by all sorts of audiences, the multiple musical sides of the band: electro, guitar, minimal, synthpop, EBM, indie, new wave, cold wave, industrial.
Everyone may find onself there, and the recording really corresponds to what we offer on stage, with all the emotion, the rage, the melodies, the power.
Many bands craved for a live-recording that would really tell their live-performances, I believe we have achieved it this time."


This 11 track recording collects some of their fan-favourites as well as 5 unreleased cuts from their forthcoming new album in stunning liveversions. You will re-discover tracks like "
Strange World", "Gold Rush" and "Moans",while "Lady's Head", "No" and "Tears" point into the future. Covering their more than 30 years spanning career, its a
great introduction for the newbie as well as for the longtime fan.

The powerfull stage presence of Parade Ground is perfectly captured on this disc.

CD in digipack
11 tracks - 5 unreleased
backing tapes reworked for live presentation by Parade Ground and Patrick Codenys (Front 242)
recorded in Frankfurt 2018

tracklist:
01) Gold Rush
02) Action Replay
03) Divine Me
04) Moans
05) Lady's Head
06) Stand
07) Strange World
08) Tears
09) Hollywood
10) No
11) Gold Rush Trains Fall

released on VUZ Records 16.02.2019
Parade Ground performing live in W festival, Belgium, August 2018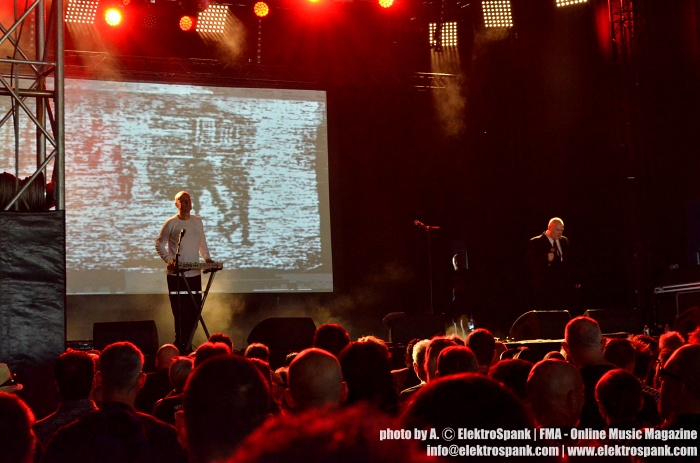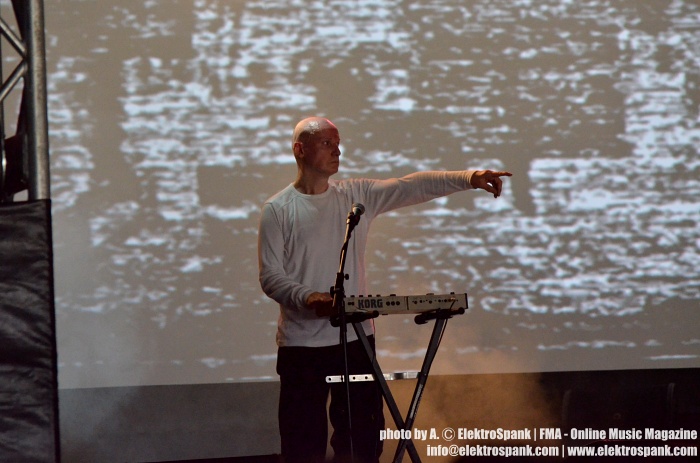 Info:
https://vuzrecordsmegastore.bandcamp.com/album/life-vuz-020
https://www.facebook.com/Parade-Ground-128962277159973/