News
Details

Category:

Written by

Akill
Dark wave, post-punk project from US and Australia unveiled their new single, "Fourth Sequence"!
---
Sequential Zero presents their fourth chapter in their 2-track singles series. The dark wave collaborative project has announced that the "circle" will close with the release of the last (fifth) double single, coming out soon, and the full length album that will follow. Sequential Zero is the darkwave / post-punk / dark synth project of Sydney, Australian frontman and producer Ant Banister (Sounds Like Winter / Mantravision Productions), joined by fellow Sydneysider Colin Gallagher (Burnt Souls), and US guitarist Bruce Nullify (Orcus Nullify), from North Carolina. Joining them on stage in Australia to play Bruce's parts will be guitarist Adrian Leppard (Xerox, 1978).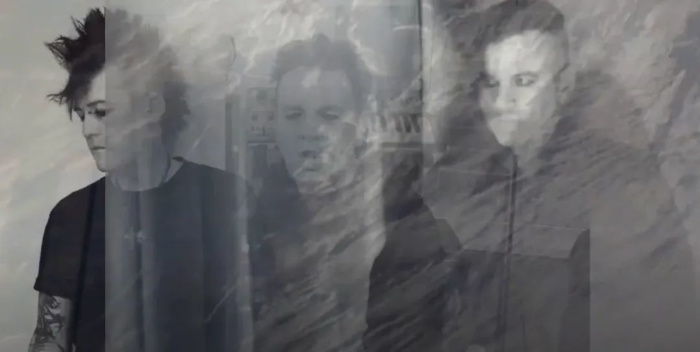 "Fourth Sequence" starts with "The Last One To Fall". A dark wave, guitar driven, song with a gloomy synth melody and the well-know dark vocals of Ant Banister. There is a strong sense of old school post-punk and dark wave soundscape.  "Α heavily rhythmic track exploring the all too familiar territory of the loneliness that prevades modern society where we are all electronically connected, yet left feeling more alone than ever."
The second track of the double single, "Endless Night And Day", explores some more electronic paths of the dark sounds. The mixture of the electronic parts and the guitars of Bruce Nullify brings memories of pure electro-goth sounds, mainly coming from the 90's, while there is a more electro pop, new wave ambience in the verses. A really interesting arrangement where we we are being introduced with the vocals of Colin Gallagher, in a track that was the very first of Sequential Zero. "Endless Night And Day [...] invokes the ancient prayer to the universe, SATOR AREPO TENET OPERA ROTAS, which requests that despite our inherant lack of importance and tragic mishandling of our planet, that we are not wiped out in cataclysm."
"Fourth Sequence" is out via Mantravision Productions. Mantravision has now become a not-for-profit net label with a small but dedicated team behind it.
Sequential Zero is the point where three beautiful music minds meet, share their ideas and their dark view of reality and music. Definitely, worth checking all of their sequence. I am looking forward to their next single and the full length release.
Info:
https://sequentialzero.bandcamp.com/album/fourth-sequence
https://www.facebook.com/Sequentialzero