Interviews
Details

Category:

Written by

Akill
The Wake return with an album that connects the waves of gothic!
---
One thing that I was really looking forward when I started all this project with ElektroSpank, was moments like this. Moments that I would have the chance to make an interview with bands and artists that I listen and follow for many, many years now.
One of this cases is The Wake. One of the legendary gothic rock bands. A band that has left its mark in the sound of gothic. Formed the mid-80 in Columbus, Ohio and now consisting of Troy Payne, Rich Witherspoon, James Tramel and Daniel C, The Wake are releasing a new album after almost 25 years. "Perfumes And Fripperies" is out on October 30th, 2020 and is perhaps one of the best goth rock albums in 2020. Certainly is the greatest and a long expected come-back in dark alternative scene.
"Perfumes And Fripperies" is exactly where the goth rock legends wanted to. It is a collection of goth rock sounds combining the raw gothicness and darkness of The Wake's early years combined with modern post-punk and gothic rock elements that the band brings into allingment and personalize.
The Wake returned, carrying all the goth rock legacy of the second wave of goth, and created a great 2020 goth rock album.
We had the chance to speak with the band and more specifically with Troy Payne, the lead singer of The Wake, and we asked all the details for "Perfume And Fripperies" and many more...
ES: Hi there. I am really glad and honored to have you in ElektroSpank. Although I am sure most of our readers knows a lot for you, could you tell us a few, first words about you and the band?
Troy Payne: Hello Achilleas. Thank you for the opportunity to appear in ElektroSpank. Yes, as your readers may or may not know - my name is Troy Payne. I am the singer for the American goth rock band The Wake. In parts of Europe and on some platforms we are also known as The Wake US. Guitarist Rich Witherspoon and I started The Wake in the mid '80s on the Blaylox Records label and were later signed to Cleopatra Records. Rich and I, along with longtime members and friends bassist James Tramel and drummer Daniel C. make up the current roster and are once again back on Blaylox Records.

ES: I will go straight to "Perfumes and Fripperies". A new album after 25 years. Can you tell us some words for this album?
Indeed, it is our first new, full length album in almost 25 years. With that in mind - we naturally wanted to create something that would resonate with our hardcore fans as well as intrigue those unacquainted. To accomplish this all we really needed to do was be ourselves. We are still the boys who wrote and recorded Masked, and yet we are also the men who today, reflect the growth and scars of experiences accumulated over the almost three decades since. This is what I meant when I said the album was " a link to our past, a totem of the present, and a glimpse of the future" in the initial press release. Perfumes and Fripperies is the sound of The Wake 2020.

ES: "Perfumes and Fripperies", sounds to me, as a step closer to the dark romantic side of The Wake. What is the new album all about? Is there a concept behind "Perfumes and Fripperies"?
You are not the first to describe it in those terms. But from the inside looking out - it just sounds like The Wake.
There was not a purposeful intent of a concept in the beginning, rather the concept revealed itself as things started coming together through the songs and artwork. The song "Perfumes and Fripperies" for example is roughly about nostalgia, consequence, and fate. Despite all of life's mysteries, triumphs, and mistakes - there is the suggestion that "all roads lead to one". Abstractly, one could say the album Perfumes and Fripperies is a collection of the dreams and frivolities of life as seen through the vacant, deadeye stare of a ghost. But strictly speaking, there isn't an all-inclusive theme to the lyrical content on the record. All of the individual songs have different stories and subject matter - though certainly, melancholy is a common thread throughout.
ES: You have already unveiled two of the tracks of the new album. The first single was "Hammer Hall". A strong gothic rock composition with an amazing voice, showing from the first notes, the mood of the band and "taste" of the new album. Can you tell us some words for "Hammer Hall"?
Thank you. Yes I think it does help set the stage for the rest of the album.
Lyrically the idea behind Hammer Hall is my imagining of Purgatory manifested as a nightclub. I find myself inside dancing with a strange girl who is, as it turns out - my guide and she subsequently tells me what's what.

ES: Second single is "Everything (feat. Wolfie)". I think a special song for you, and especially for Troy Payne. A song that means so much and has a variety of emotions. Which is the story behind "Everything"?
Troy Payne: Yes, certainly "Everything" has personal meaning for me and perhaps vicariously the rest of the band also as we have all lost our fathers at different points along the way. My dad died in 2007. I think of him often and about all the things left unsaid and questions that will never be answered. Like all relationships, the one between a father and son is complex. Ours was. Death is complex. His was. Emotions that run so deeply never really go away, they are just pushed down or to the side. I wrote the lyrics to "Everything" as a way to say aloud some of what plays in my head.
ES: In "Everything" we can hear the "touch" of Wolfie, the guitarist of one of the bands that influenced the most the post-punk with their unique music, Red Lorry Yellow Lorry. How this collaboration did come out?
Troy Payne: Rich was and is a huge Lorries fan. I think he would tell you he counts Wolfie as one of his most respected and influential guitarist. When Rich got the idea to add a second guitar layer to "Everything" there was really only one choice for who should do it - David Wolfenden. So Rich reached out across the ocean to Wolfie and luckily for us he was game to do it. Their styles and sound work perfectly together on the track.

ES: While listening to your new album, I can say that there is a feeling like trying to find the balance between darkness and light, dreams and reality, memories and fate. Are there any other songs, apart from those two already released, that you would like to say something on them? A special story, feeling or moment behind them?For example, for one of my favorites, Figurine?
Troy Payne: Figurine is interesting. It is actually a very old song that we used to perform live but never recorded because it never seemed completely finished to me. It's a great anthem type song with a sound made for large auditoriums, but I was never satisfied with the vocal. James raised the idea of resurrecting the song when we were writing for the new record. I was not for the idea at first, but thought if I could rework it and change the vocal it might be good. I'm glad I was persuaded. It turned into something pretty cool. I could attempt to unlock the language of the lyrics, but am afraid I'd never be able to connect the dots the way they connect for me. Better that you have your own interpretation. I'm glad you like it.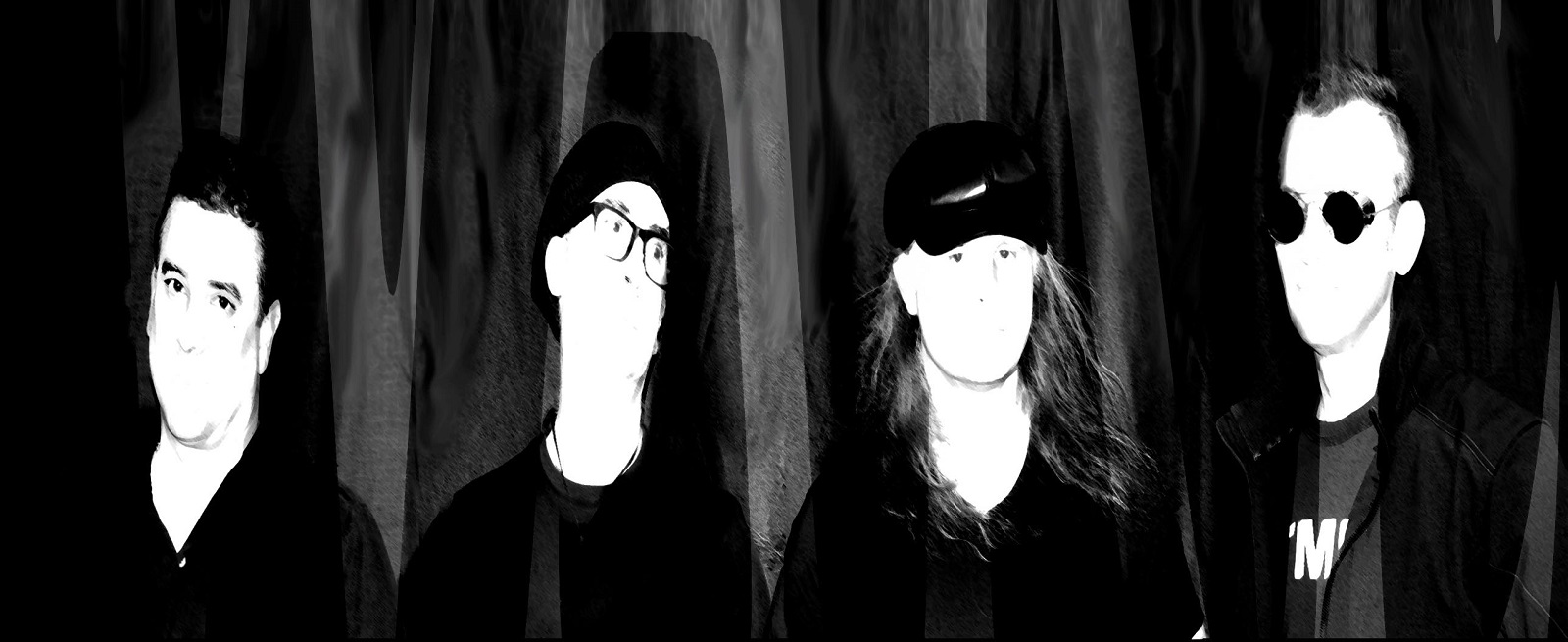 ES: Back to the early years, your debut album, "Masked" is a landmark release for gothic rock scene and music until today. How do you feel about that? Would you like to share with us some moments of recording period of "Masked"? Did you expect such a success?
Troy Payne: Masked was like opening a release valve or like having an orgasm... frankly speaking. It was the culmination of years of struggle. Being signed to a record deal and getting our music out to the masses was something we wanted desperately. Masked was well received at its release, but was not viewed with the same reverence that it is today. I believe that it has taken the perspective of time for some to fully appreciate all the album has to offer and what it represents. As for expecting such success - success is relative of course. Masked did not turn us into the Cure - but no I did not expect to be discussing its longevity and now fabled prowess with a media outlet in Greece almost 30 years later. Masked and Cleopatra Records put The Wake on the map, and I'm grateful for it.


ES: There were several live dates announced in 2020, some of them were rapidly sold out. Fans anticipated with eager to see you on stage again. Unfortunately, all those, as for the most of live events around the world, never happened. How do you feel about that? Are there any future plans for 2021 or later?
Troy Payne: The COVID pandemic and the failed response to it (particularly here in the US) has resulted in so many lives lost and has ruined so many livelihoods that it feels quite selfish to complain about having to cancel our tour. But of course, it was very disappointing having to do so after all of the planning, preparation, and expectations. We hope to be able to restart our live shows in 2021.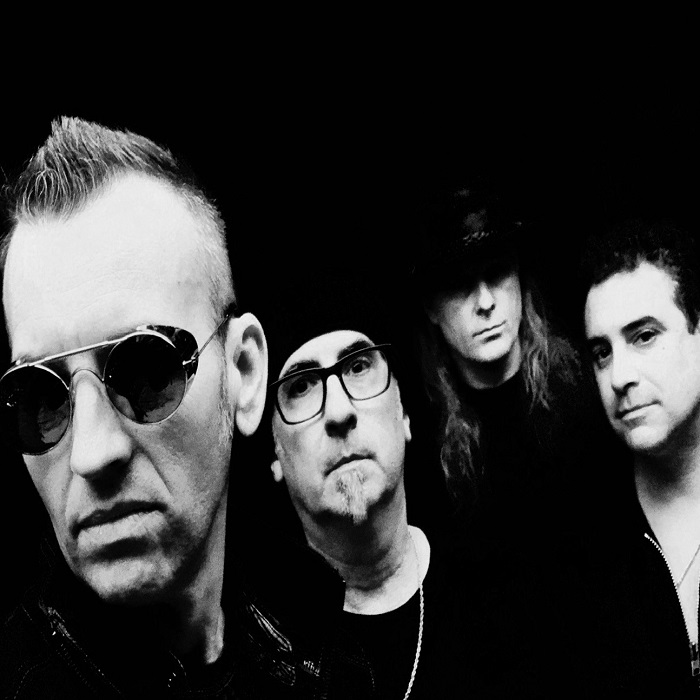 ES: "Perfumes and Fripperies" feels like The Wake are more mature and compact than ever. While many would expect a new "Masked", what I heard is an album, with a lot of dark lyricism, a romantic gothic rock album, including all the elements that made The Wake a pillar in the gothic rock scene. Would you say that there are any differences or changes in the sound of the band, after all these years?
For those who might expect Masked 2, I will remind them that bands do not exist in a vacuum. They consist of people who are shaped by the other people and events in their lives. You cannot create the same record twice, and if you did, what would be the point? However, I do find that regardless of time passing or events transpired, most people do not change at their core being. True also with bands. As I said - we are still the boys who wrote Masked, but we are also the men who wrote Perfumes and Fripperies.


ES: The Wake were considered to have split up by many of goth rock fans. Would you like to tell us what is true reason of that long recording absence of The Wake?
Troy Payne: By the time Masked was released in 1993 we had already been together longer than most bands (even successful major label bands) last in their entirety. Though a huge milestone, it had been a long, hard struggle just to gain that much ground. Life as a club level musician is not glamorous, easy, nor financially sustainable. Over time the demands of life change as do priorities. The road to where we are today has been a long and winding one. Although some members have stepped away for periods of time for their own reasons, I can say that The Wake was never dead. Some portion of us was always collaborating and or planning for future endeavors. In the end, everyone finds their way back home.

ES: I would like to take you back in the 80s and the time that the band came in existence. How did The Wake form? How did you guys all meet? And how did we get to this result, for The Wake, to be considered as one of the most influential dark rock, goth rock bands?
Troy Payne: Rich and I meet and began playing together in high school. We met James at a Jesus and Mary Chain concert. I liked his boots and asked him if he played bass. Daniel was recommended to us by a mutual friend who knew we were in the market for a new drummer. I can't really answer the second part of the question. We just make music that sounds cool to us and luckily it must sound cool to some other people as well.

ES: Which your influences during all those years, music-wise? Which are the facts that inspired your music and lyrics?
Troy Payne: Well I could run down a list containing all of the predictable suspects, but we've all heard that tune before. So instead I'll name one that had a big influence on me wanting to be a singer/performer that you may not have guessed - Elvis Presley. I actually saw Elvis live twice. Not many people my age can say the same. My mother loved Elvis and went to his shows whenever possible. She took me along on two occasions and the power and energy of the show had a dramatic impact on my eight year old self.

ES: In my country, Greece, where there is a quite small gothic rock community, The Wake considered by everyone as one of the legendary bands of the genre with some of the best songs and anthems for goth rock. And that goes, even, for the fans that are not so into the goth rock music. Do you see that in other places as well? What is the feedback you have gained throughout those years?
Troy Payne: Happy to hear we have such fans in Greece! Our fan base has grown over the years undoubtably because of increased accessibility due to the internet. The goth community worldwide is relatively small of course, but I find we have at least a few loyal fans most places. I fully embrace the goth mantle and, in fact, refer to The Wake as a goth band, but I also don't see why we should be limited by the description. I consider myself part of the goth community, and also part of the larger music community. I like what I like no matter the label. For me, the music speaks to me or it doesn't.

ES: Well, I think I have to stop, although I have a dozen more questions to ask you. I hope we can continue this conversation soon, and why not, in person, after a live appearance. Would you like to add something more? Would you like to say something to our readers and dark scene fans?
Troy Payne: Sure that would be cool, though I expect you'll find me quite the bore in person - I'm not very socially adept and usually don't have much to say... LOL
I wish everyone well and hope for a better 2021. Happy Halloween and buy our record so we can make another!

Thank you once again for this chat. I wish you all the best for the new album and for the future. Looking forward to seeing you on stage and talk with you again.
Info:
https://www.facebook.com/thewake
https://thewakeus.bandcamp.com/
https://twitter.com/thewake_band
https://www.instagram.com/the_wake_us/
https://www.youtube.com/user/TheWakeUS
https://soundcloud.com/thewake_us