Interviews
Details

Category:

Written by

Akill
Strawberry Pills narrate their horror, crime fiction stories in "Murder To A Beat".  Everyone is suspect. Make your move, find the answer!
---
One of the best and most interesting albums of the year comes from the Greek dark wave, romantic electro duo, Strawberry pills. Strawberry Pills, consists of Valisia Odell and Antonis Konstantaras. 
Valissia and Antonis, together, lead us into a path of crime fiction, horror stories with a unique view of emotionally dark mystery and cynic romance. With compact arrangements balancing between dark wave, dark lyricism to post-punk and synths, the dark imagery is completed with the unique and cold voice of Valissia. A story that unfolds in this 8 tracks full length album and in which, every element has its importance.
Although, Strawberry Pills is a new project, formed in 2019, both artists share their log experience in the dark alternative scene and they present to us their dark, cold soundscapes and their visualizations. "Murder To A Beat" is out on October 30th, via Inner Ear Records. We talked with Valissia and Antonis about the mystery behind "Murder To A Beat", the music influences and many more! 
ES: Hello Strawberry Pills. First of all, thank you for accepting our invitation. Before going into the details for your debut album, which is an excellent release, would you like to say something for you and the band to our readers?
Antonis: Thank you for inviting us! All I want to say is that we really miss being on stage and sharing thοse precious moments with everyone that comes to our shows. We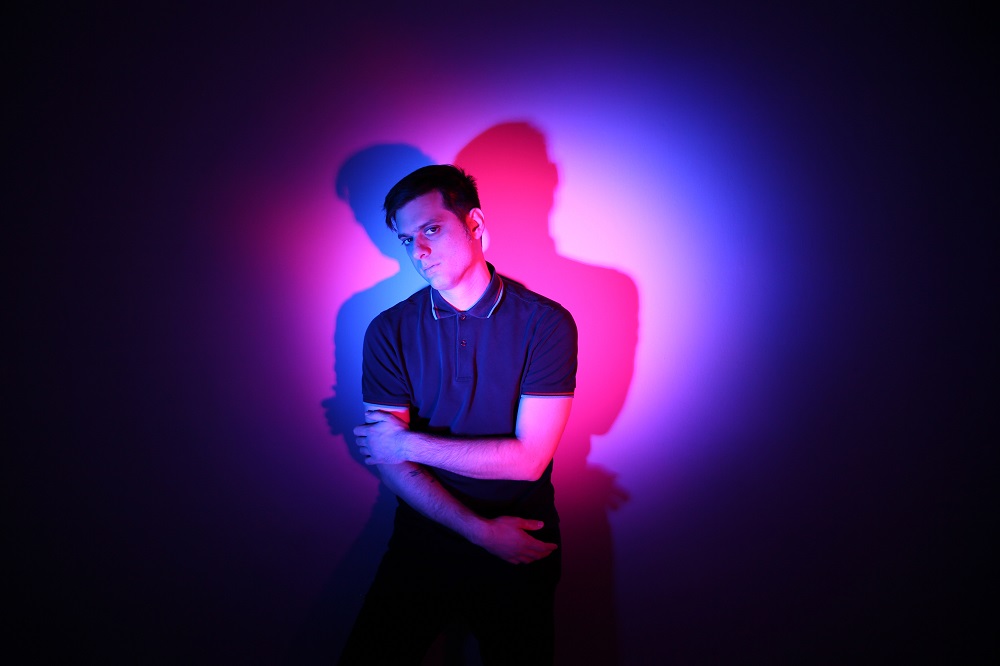 miss you all.
ES: So, "Murder To A beat". Your debut album, coming out on October 30th via Inner Ear Records. Can you give us a description of the album? Can you tell us a few words about it?
Valisia: We worked on it for about 6 months. "Murder To A Beat" is dark, is ominous, is commanding. It's like an anthology of eight different short crime fiction stories.
Antonis: To me, it's an eight song memoir of the last year. The songs work together as an "one piece" art project and at the same time each one has its own story to tell. I like to believe that "Murder To A Beat" is a modern, dark, electronic album.
ES: Three singles have been revealed prior to the release of "Murder To A Beat". "The Voyeur" which was also accompanied with an official video, "Porcelain Face" and "Dreams". Can you tell us the stories behind those tracks?
Valisia: Well "The Voyeur" is about a compulsive peeping Tom, "Porcelain Face" about a femme fatale that has to be taken down and "Dreams" about a crime of passion. All three of them as well as the whole album have as a common feature the elements of morbidity and eroticism.
Antonis:"Verbal Suicide", "Porcelain Face" and "Dreams" are in some way connected as parts of the same story. More details about this connection will be revealed in the videos for the other two ("Porcelain Face" and "Dreams").
ES: Especially for "The Voyeur", the whole concept of the song, including the official video, was inspired by Guy Bourdin, a French artist and photographer with his images being characterized as provocative. What is the story behind this song and the specific influences?
Valisia: This specific influence is, as you mentioned, the iconoclastic photography of Guy Bourdin. His work is described as "tiptoeing to the edge of pornography but ending up at art". He exposed the true nature of desire. Thus, following Guy Bourdin's frame of mind "The Voyeur" spies on other people's lives trying to feel what they feel, trying to sense the heat.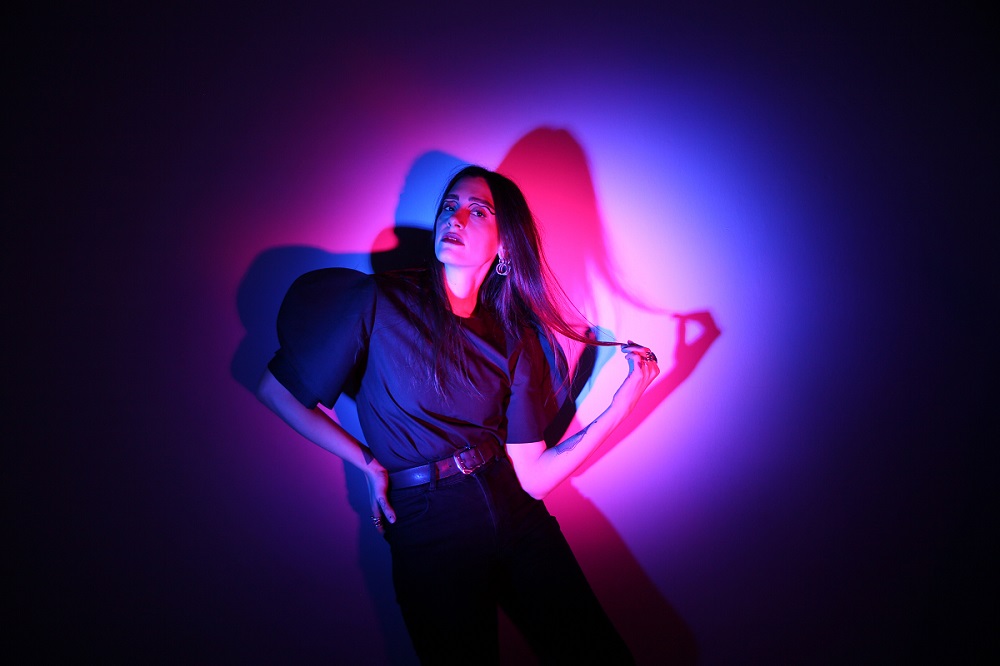 ES: "Murder To A Beat" sounds like an album hiding a lot of mystery, stories of romance and horror. Can you tell us the story that seems to unfold while listening to the whole album?
Valisia: As I aforementioned, the album is composed of eight different crime fiction or horror stories. We narrate to the audience the effect and it's up to them to unleash their imagination and find the cause.
Antonis: It is like a mystery/horror board game. We give you the main details, the places and the characters but the story unfolds differently each time. You have to play your cards right and the answers will come.
ES: This is your debut album. How was the "journey" until the release? Which are the things or moments that you will remember the most out of this process? Good, difficult, happy?
Valisia: From the very beginning, we knew what we wanted to present and left nothing to chance. I don't have any specific memory in mind but a general feeling of our insatiable appetite to bring "Murder To A Beat" to life.
Antonis: I remember the intense feeling that I had while writing "Porcelain Face", a really personal song for me. It was one of the most difficult ones for me.
ES: Strawberry Pills were formed in 2019 with your first release being the single "Verbal Suicide". What was the feedback you received on those first steps from both media and fans?
Antonis: We never thought that we would have one of our songs playing on the radio almost every single day. The feedback was tremendous and we are really happy that this song introduced us to a wider audience. It opened a lot of doors for us. We just put it out and it just happened. It helped us a lot and we surely don't take this for granted.
ES: How did Strawberry Pills formed? I think you had been working together prior to Strawberry Pills? Can you tell us the story that lead to the band and this amazing music and album?
Valisia: Back in 2008 we were both members of Phoenix Catscratch. Somewhere around 2013 Antonis started a project called Strawberry Pills and he collaborated with several female singers, one of them being me. As we realized how good we worked together we decided to keep it between the two of us but it didn't last long (i think it was a matter of months) due to various reasons. Which brings us in 2019 when we met again and both realized that this is the right time for Strawberry Pills, the band, to do its thing. We know what we want to do without even speaking about it and each of us is important in achieving that. We want to make interesting music combined with interesting visual narrating.
ES: We have discussed the influences and the concept behind the idea of "Murder To A Beat". But which are the influences of both of you, music-wise? Which bands or artists influence you the most?
Valisia: Music-wise I am deeply and profoundly influenced by the 80's era. The dark wave scene, the new wave scene, even the new beat and italo disco scene. Specifically, I am obsessed with Japan, Ultravox and Yello among many many others.
Antonis: I have always been a Depeche Mode fan. All of their eras. I have also been influenced by underground artists like Deux and The Vyllies. But I also appreciate revolutionary artists like Momus, Elliott Smith, John Maus and our king, Mr. Daniel Johnston.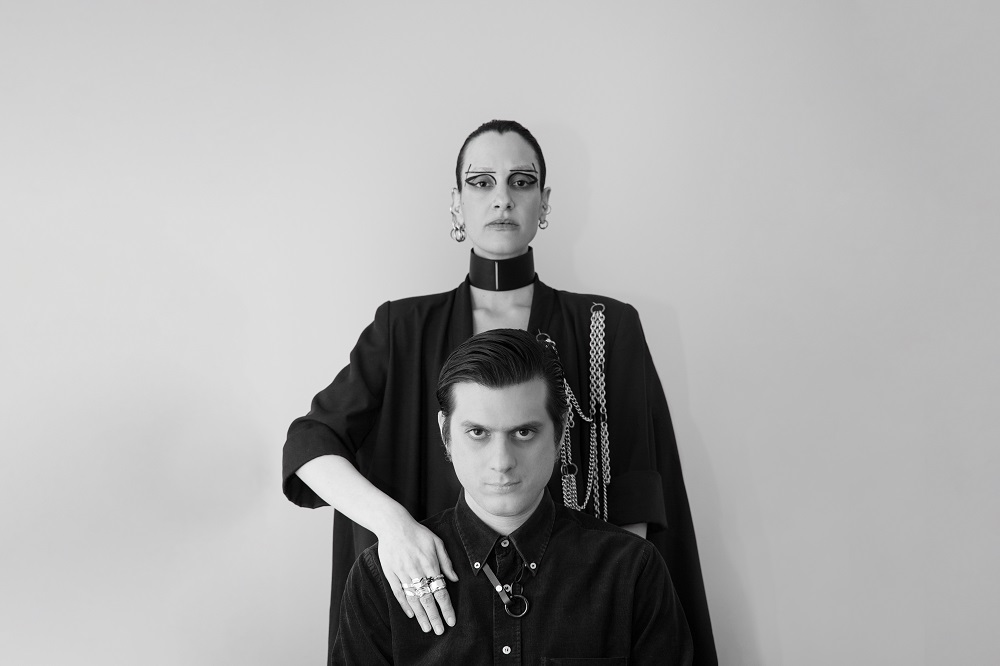 ES: To me your music is balancing between dark wave, dark romantics, post-punk and dark electro/synths. If you had to choose a label or genre for your sound, what would you choose?
Valisia: All of these together. I don't know. What I know for sure is that we don't want to imitate the sound of the 80's bands that brought these genres to life, but bring to the table something fresh and more contemporary adapted to our aesthetics.
ES: Due to Covid19 restrictions, is really hard for the bands to perform and present their music and art to the public. How do you feel about that? Which are your plans for the future, concerning the promotion of the album? Where would you like to see Strawberry Pills after 5 or 10 years?
Valisia: I don't like to make long term plans, I am more of a "do it now" person but unfortunately there are limitations due to the circumstances. We will definitely visualize two more songs from the album and hope that sooner or later we will be able to storm on the stage again.
Antonis: I agree with Valisia about the long term plans, but, what I would really like is to leave some really good albums behind. A discography that I will be proud of. I think we have made a good start with "Murder To A Beat".
ES: As I said I am really happy for this conversation. Would you like to add anything else? Any words for our readers, your fans?
Valisia: Sit back and relax and indulge your darkest fears.
Antonis: Keep safe, we'll see you soon!
Info:
https://www.facebook.com/strawberrypillsband/
https://www.instagram.com/strawberry_pills/
https://strawberrypills.bandcamp.com/album/murder-to-a-beat
https://www.youtube.com/channel/UCUn-y_lSRpUsbNWUIRgr9YA
https://open.spotify.com/album/4vFOq3Ij3QSeJN7dWEKFzb?highlight=spotify:track:6pSt5WTxr2qMWkQM6RCdyr