Interviews
Details

Category:

Written by

Akill
ElektroSpank | FMA spoke with Still Patient? and the man behind the band, Andy Koa. Andy has shared with us his thoughts and memories of the goth rock scene, back in 90's, along with the band's future plan. Finally we asked him about the forthcoming concert in Athens.
Still Patient? is one of the gothic rock tradition keepers. They formed before 30 years and are still here to remind us the great period of gothic music and way of life, but they also bring new things in this genre. They have a new release "Zeitgeist Weltschmerz", with some great tracks and they celebrate this anniversary with all those who love good music and gothic attitude. Please go ahead and read in the following lines, all the interesting things that Andy Koa told us...  
ES: 1988 - 2018. 30 years of music. An amazing anniversary for you. Can you tell us how did you celebrate and which are the next steps?
     SP?: 30 years ago we started the band with quite nothing but Ambitions. Now we are very happy that we have reached the point where we have the possibilities and the knowledge to do what we like to do and to sound how we like to. There are a lot of good and bad memories somewhere in the back of our heads but we are proud to be still a part of the scene and we feal, that it was a great idea to relaunch the band in 2012. We have amazing supporters and we are very thankful for each year we can connect to new people. We are planning to do a short Documentary about Still Patient? but unfortunately it will take until next year to finish it. We have asked people all over the world to send us a short video clip where they tell us their connection with the band and their experiences. The game is still on.
ES: This anniversary came along with a new release from you? Tell us a few things for your new album "Zeitgeist Weltschmerz".
    SP?: It is the second full release after the relaunch and we are very proud of it, not only because it went directly almost to the top of the German Alternative Charts, bur we consider this album very balanced and it contains some of the most personal songs I have ever written. "Hell and Back" was written for my son who had a bit rough start. We love the sound and the power and we did certainly put a lot of blood, sweat and tears into it.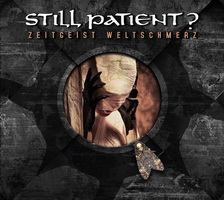 ES: Can you remember the process of releasing your early-years albums back in 90s and share with us the main difficulties and differences throughout these years? How different was the release of "Salamand" in comparison with "Zeitgeist Weltschmerz", for example?
    SP?: Well, that was quite another world compared to now. When we went to the Studio in 1992 to record our debut Album "Salamand", we had no clue about recording and stuff. The result wasn't quite what we expected but it seems al lot of people really like the album since today. We did some demo recordings, that captured our sound and atmosphere way better than the album did. The recording of the following Album "Cataclysm" was pure hell. We almost split up and still I think we have could done a much better job picking a different studio. But after all the years I think it's okay like it is. We can't change it anyway. After some more releases we came to the point that we had to stop, also because of the disasterous album "Demondive" and how it sounded. Coming back after 14 years making music with other people in other bands and projects, we gained a lot of experience with recording and studio equipment and we had a very clear idea how Still Patient? should sound and how it shouldn't. Now, when we hit the mixing stage of an album, all tracks are already recorded and so we have quite much control over all processes. We like to work with Non-Gothic-Rock Producers because we don't want Still Patient? to sound like 25 years ago. Just because we are all who we are now and we like it fresh and powerful. 
ES: You were active and one of the greatest gothic bands back in 90's. Can you give some highlights from the dark/gothic scene of this great era for goth-rockers? In Germany and abroad?
    SP?: The 90ies were great in a lot of perspectives. We had a very large scene and you could go out nearly every day a week to a club, meeting friends and listen to great music. We had some big festivals who did not play the same bands over and over and people were not divided in their musical taste avoiding to go to places where their music was not featured. Almost very Goth was listening to all styles of dark music. I really miss that! Gothic Rock was a big thing and there were a lot of great bands we have also played with. There was a large number of people going to see the bands live and we had some of our best concerts in the 90ies also abroad. We have played Sacrosanct London twice and it was a massive experience for us we really like to remember.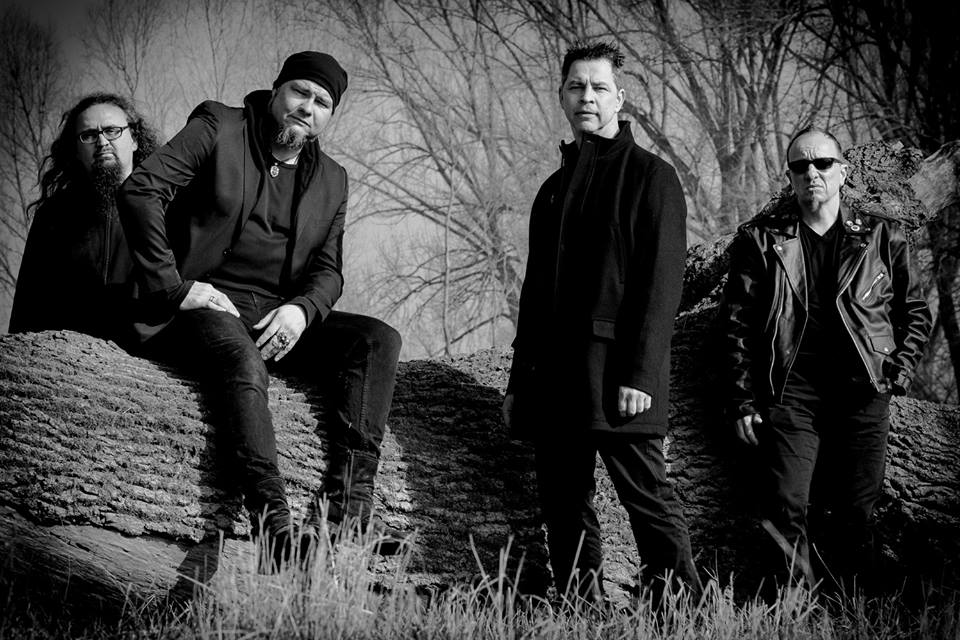 ES: Can you tell us why did you choose Still Patient? as the band's name? What does it mean to you?
    SP?: Well, when Thorsten and me have formed the band in 1988, we needed a name. And just because we were impatiently waiting for some new music from our most loved bands, we asked ourselves, how long can we be "Still Patient". 
ES: What were the influences when you began to write lyrics and music back in the early years? What about the influences in the latest releases and your last album?
    SP?: Obviously we had The Sisters, Fields and The Mission to be our main influences when we started. And of course we broadened our music horizon during the active years as well when we had put the band to Hiatus. The main Influences are still strong because they define our roots and those should not be removed. But all of us being involved in Bands and Projects from different Genres gave us the possibility to let those influence our sound of today too. We are all mostly not listening to Gothic Rock all the day.
ES: I think we've talked enough for the past. Let's come back to present days. What Still Patient? is up to? What the future will bring?
    SP?: The future and the year 2019 will bring more concerts all over Europe. We will do a little tour with our friends "Age Of Heaven" and "Wisborg", which is a brand new band with very high potential to got all the way to the top. We will have our first concert in Greece and we are very much looking forward to this, because we will meet a lot of friends and fans there and hopefully we will make a lot of new ones also.
ES: How do you see gothic rock scene nowadays? Do you share such thoughts with new bands? What does the crowd say? Have you ever been approached of a new artist or band, in order to "learn" a little from your experience in the scene?
    SP?: It quite difficult to describe the Gothic Rock Scene of today. It's very hard to say and  sometimes it's more a regional thing. I also have the feeling that today there are more Gothic Rock Bands out there than fans. And a lot of people really like to get reminded of their youth and their life, that had so many moments connected to music, that they only accept band which sound exactly like in the 90's. I totally understand that, but it makes it harder for bands that try do to something fresh. Also it seems there a always less younger people getting in touch with Gothic Rock, maybe they think it's Old-People-Music ... I really don't know.
So in fact, some people asked us to reveal some of our secrets but mostly I am trying to figure out what the younger bands do.
ES: Last words... What can we expect from Still Patient? in the forthcoming concert in Athens, Greece?
    SP?: This will be our very first time in Greece and it is going to be a very special concert for us and our greek friends. We will perform songs from all our releases and we have also added some songs to the Track-list, we haven't played for almost 25 years. Hopefully that will make it even more special for everyone who will come to see the show.
ES: Thank you very much. Would you like to say something more to your Greek fans and readers of ElektroSpank | FMA?
    SP?: We are very pleased to have some strong supporters, fans and friends in Greece and we are going to have a great time all together! Thank you!