Interviews
Details

Category:

Written by

Akill
"SoftWave – a Danish upcoming synthpop duo inspired by Erasure."  This is, what their bio page starts with and that says everything.
Softwave is one of the best new things we've heard lately, especially when it comes to synth-pop. Go ahead and listen to the great synths and voice of Catrine.
The duo from Denmark was formed back in 2014 from Jerry Olsen (synths) and Catrine Christensen (vocals). Their sound is absolutely melodic synths, combined perfectly with the beautiful voice of Catrine. They work hard throughout these years, taking one step at a time. While they begun using DIY methods and building their own studio, in 2016 they released their first EP in digital stores, "Together Alone", and quickly caught in the attention of several producers and djs around the world. "On and On" became their first hit played by several radio stations, along with their first official music video (you can watch it in the end of the article). In 2017 and 2018 Softwave had their first live performances overseas, playing in Synthwave Live Festival in London and in W-Festival 2018, Belgium. A remix of "On and On" was also included in "Electropop 12" released by Conzoom Records. 
Sofwave have already announced the release of their first full-length album in 2019 while they are planning some live performances as well.
"Allow me to introduce to you my new friends 'Softwave' whom I met at my former Human League bandmate Ian Burdons solo album release event in London recently … Softwaves pure and clean electro sound with a cool techno edge, featuring the delightful voice of Catrine Christensen…"
Jo Callis (Ex member of The Human League)
ElektroSpank | FMA found the band members and asked them to introduce themselves in our readers. We are really happy to have them here as guests and it is our pleasure to present them to you!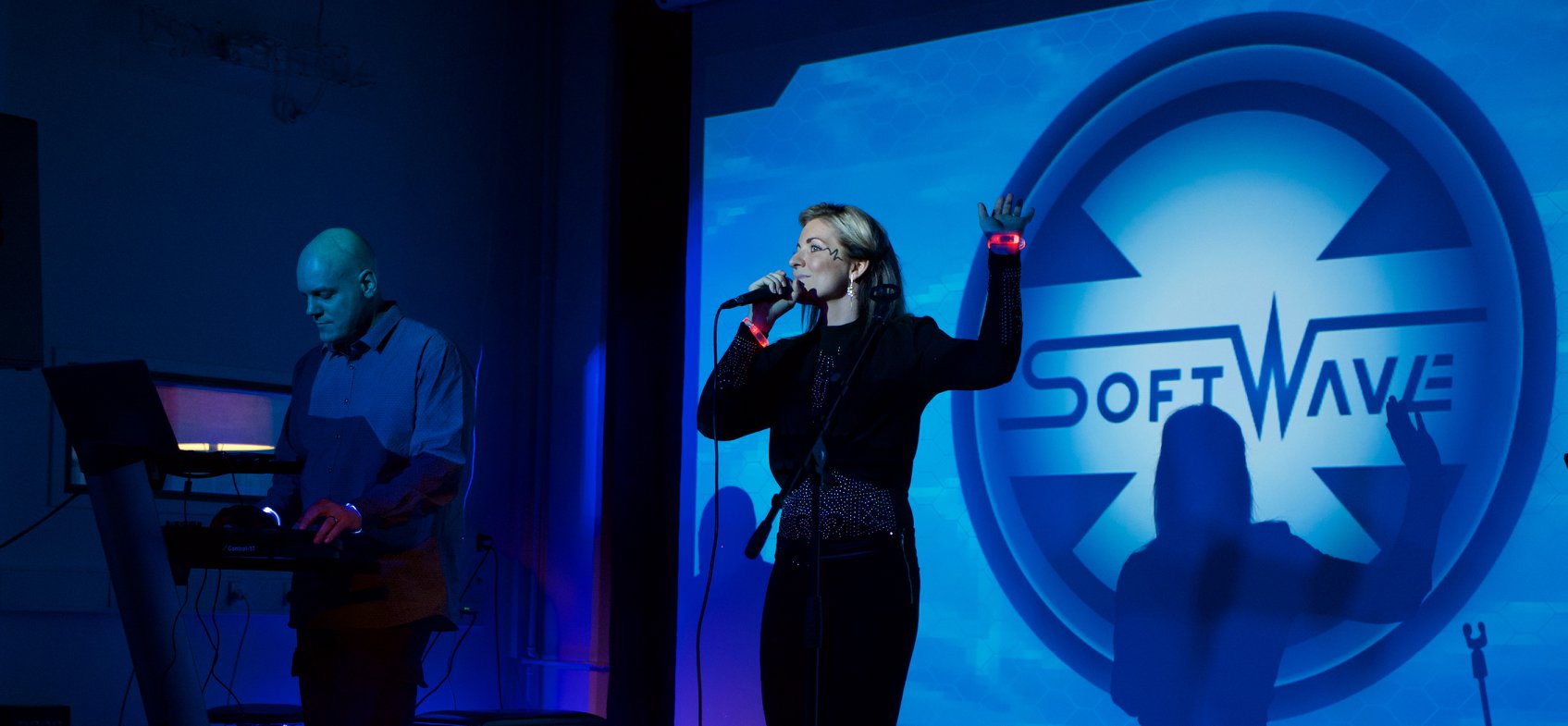 ES: Hi Catrine. Please tell us some things about Softwave. How did you and Jerry begin? Which was the main trigger to form Softwave and create your music?
Catrine: "I met Jerry at an electro club (Culture Box) in Copenhagen back in 2007. I was 18 years old and didn't know anything about the music industry and hadn't considered a singing career. Jerry inspired me because he produced electronic music as a hobby and never released anything. We tried to make a song together where I wrote my first lyrics in Danish, it wasn't very successful… We buried the plans of making music. In 2012 the idea reemerged and we made another song together, which was better than the previous one. Our music really began to develop into something more serious". 
Finally in 2014 a guy from our network asked us why we didn't form a band together since he thought we both were talented people. He asked "Could you see yourself on a stage?" and we both answered "Yes! That would be awesome!". From that day we decided to go all the way – Softwave was a reality!
ES: Where would you put Softwave musicwise? Which are your main influences and what inspires you while creating your music?
Softwave: Softwave is uplifting and melodic synth/electro pop. Jerry's influences is mainly British 80's synthesizer pop bands like Erasure, Yazoo and Depeche mode ect. Catrine's influences include Celine Dion, Annie Lennox and Andy Bell.
However, we also want to sound like ourselves more than being a copy of others. We have been told by fans in England that we have our own Nordic sound, which is important as we are proud of our Danish heritage.
Jerry: "Usually when I start a track I get inspired by a drumbeat or mostly by a cool bassline (I really like bass a lot) or some weird sound I make on a synth, from there I just play around and that is very important to me to have fun as well. Then it unfolds to something useful or else I ditch it and start over"
Catrine: "I have been told to listen to my idols to get inspiration for my own song techniques and melodies. But I always end up not to and just follow the flow naturally by dreaming myself into the atmosphere of the music and then the ideas occur to me by themselves. I don't intent to sound like someone else, I want to be me. I want to sing with my own personal voice and to write meaningful lyrics inspired by the experiences I have achieved through my life. The most important thing for me is to inspire and motivate others to do the same and find the happiness within"  
ES: I think that things are going faster for you the last two years. "On and on and on" enjoyed great success and acceptance and opened new ways for you. Can you share this experience? Your feelings and the experience from playing in major events like W-festival in Belgium?
Softwave: In the first place we never imagined all of this to happen. To get our music played in several radio stations around the world and to play live gigs both in London (synthwave live 2017 and 2018) and of course W festival this year. We think "On and On and On" was the reason why we made it so far as it was the hit single from our EP presented together with a professional music video.
At W festival we were treated like real stars for the first time in our carrier. We got paid for our performance and we got free transfer and accommodation. This has up until now, not been the norm for us. It was an amazing experience. Many artists today play for free but when you get paid for your effort that is a great feeling because you know you are really appreciated.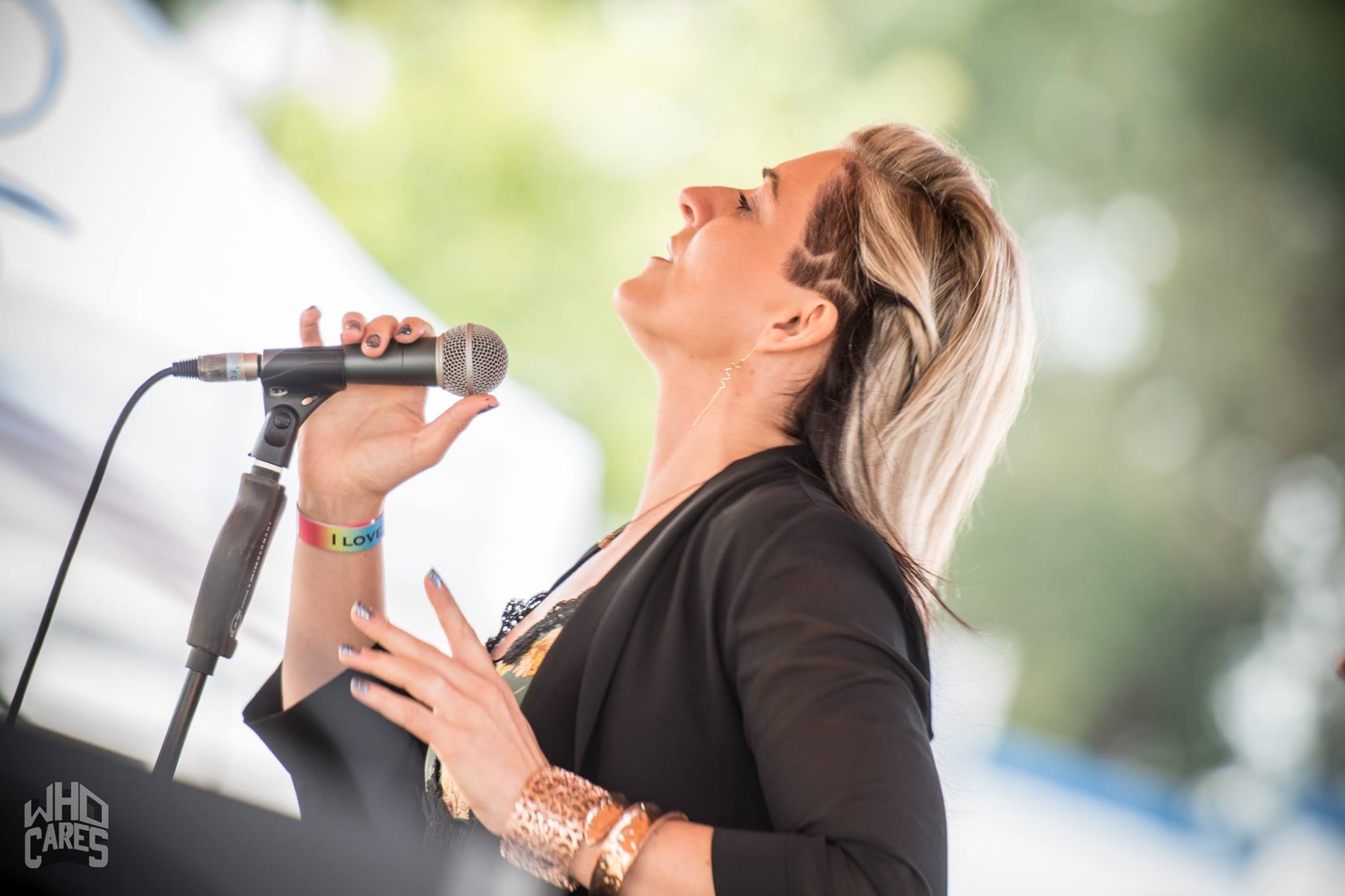 ES: Now what is next for Softwave> What the future will bring? Tell us about your upcoming album. Do you have any live performances scheduled?
Softwave:Currently we are finishing the last songs for our upcoming debut album. One of the songs has in fact been recommended by ex Human League member Jo Callis who we met in London (www.softwavemusic.com/bio). So far it's the biggest project we have ever done. It has taken us over a year to complete. We are both perfectionists and want our songs to be the best they can be, at the same time we both still have fulltime jobs as well… so time is limited.
At this time we don't have any confirmed live performances but many exciting things are underway and when we have connected all loose ends we will be able to reveal more. What we can say though is that there will be performances in 2019 in Denmark and other European countries
ES: Is there something else you 'd like to share with our readers? Is it true that you are connected to Greece? Thank you very much. We will be really happy to see you performing live in Greece.
Softwave:Our plan is to release the debut album in April 2019 both digitally and physically. There will be held a release party in Copenhagen.
Catrine: "Yes it is true. I have a personal connection to Greece because of my family in Athens. I'm not Greek but my aunt married a lovely Greek man more 30 years ago. Also my brother has moved permanently to Greece and recently married a Greek woman. For that I am very grateful because of that Greece has become like a second home to me. I hope to play with SoftWave in Greece some day
Check thei official video "On and On" along with some live performances.