Concert Reviews
Details

Category:

Written by

Cleopatra K.
It was a unique experience for me and I believe for many of the fans of dark alternative scene, the two-day festival of Death Disco Athens which was organised for the first time in Greece.
---
However I should point out that it could not done somewhere else and the place, based on its industrial aesthetics, was a perfect fit for this particular celebration which had it all. Drink, eat, buy merch from your favorite bands and of course, the sound which was perfect maybe even for the most difficult listener!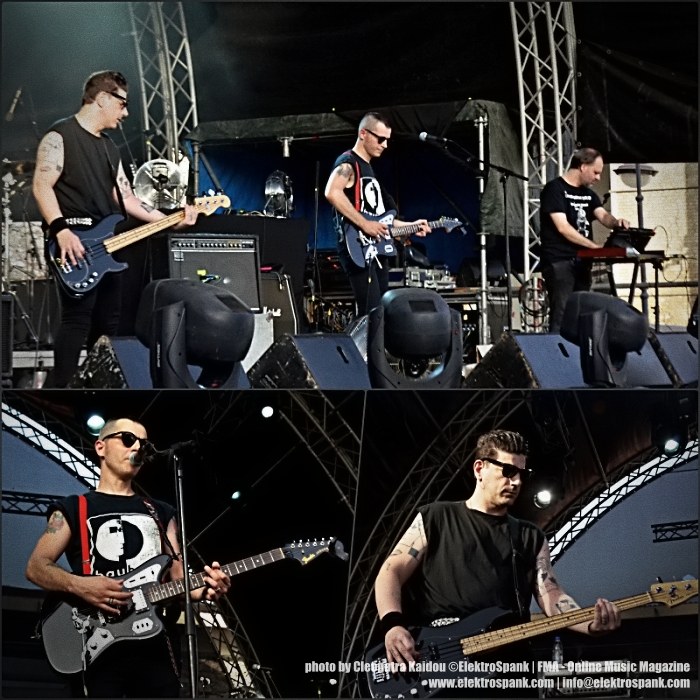 Despite the heat that no one could avoid, the energy of the musicians was unbridled. On the first day at 19:00 the line up starts with a strong warm up by our "Greek" band, Data Fragments. Quite dynamic on stage with their riffs stirring and especially with their hit song "Falsifies the Facts", kept the interest of the public undiminished!
Half an hour later, I run to see Mechanimal in the closed stage, Yiannis Papaioannou and Freddie Faulkenberry are definitely the duo that kills with their electronic beats, perfectly matched and professionals in their kind. Christiana Stylianou made her presence enchantingly felt by atmospherically wrapping the band's compositions with her musical saw!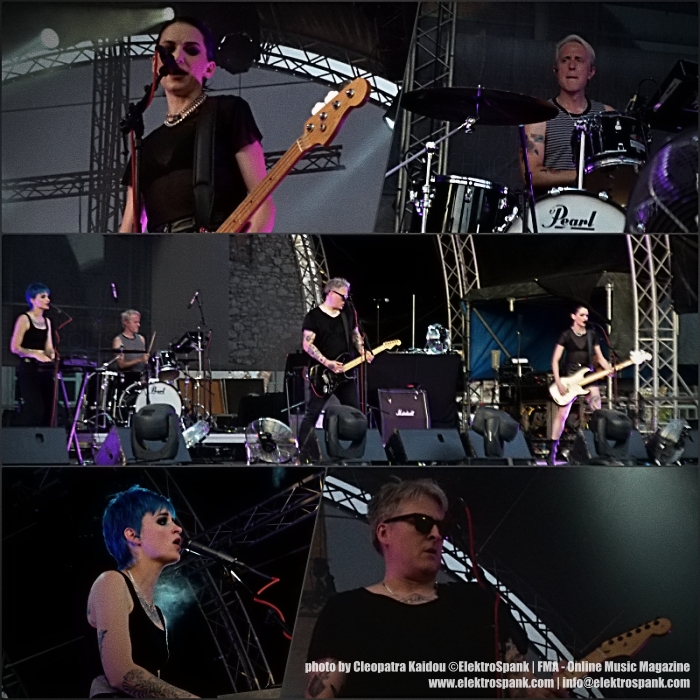 An hour later, the Actors from Vancouver, Canada, a very promising band, took over, and I hope they will continue to surprise us in the future. Very good songs, energy, stunning stage performance. if you people were there you'd see Jason (vocals) telling us all to come closer to dance.
The attention shot by Shannon Hemmet (synths). Her blue hair paired with a slouch her movements and with her thin fragile ethereal voice, made her look like a fairy from a dark fairy tale. On the other side, Kendall Wooding (bass). Quite dynamic, was what suggested by her facial expressions and her well-trained body, and how could she not have all this strength, since she plays the most demanding role with the most important instrument for this genre!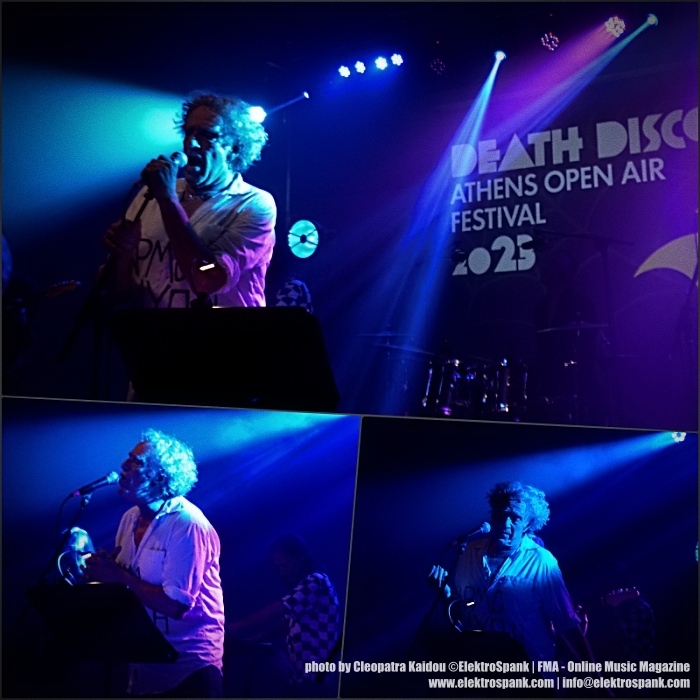 Passion, energy, intensity, are some words that are perfectly connected to the temperament of Mecano Un-Ltd. The small stage is growing rapidly and the temperature has reached 50 degrees. We definitely revived the post punk of the 1980s with the old school formula!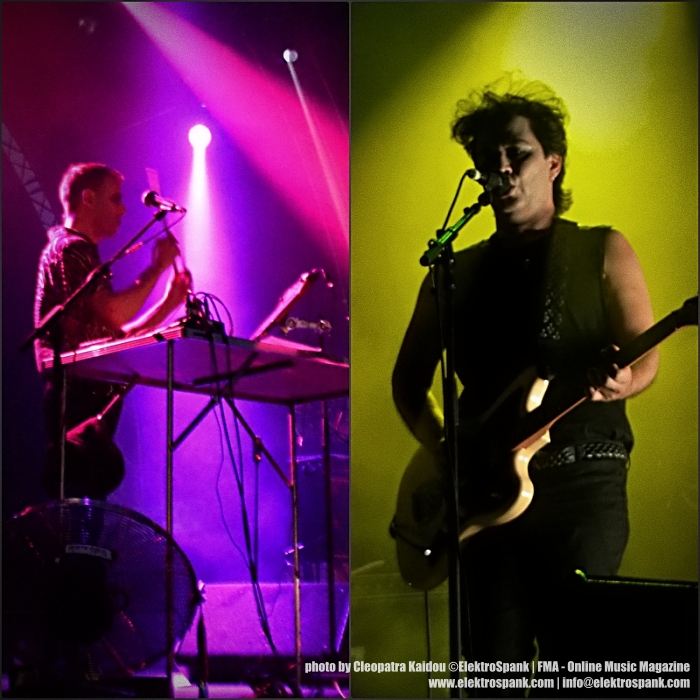 She Past Away, some consider them overrated, but those who consider them simply wonderful, stood before them and listened to them until the end. Dark and inaccessible, straight out of a silent movie, She Past Away, with the rhythmic intensity of drum machines, the melancholic guitars and the melodic synths, let their music speak to an audience that continues to embrace  them, from their early beginning.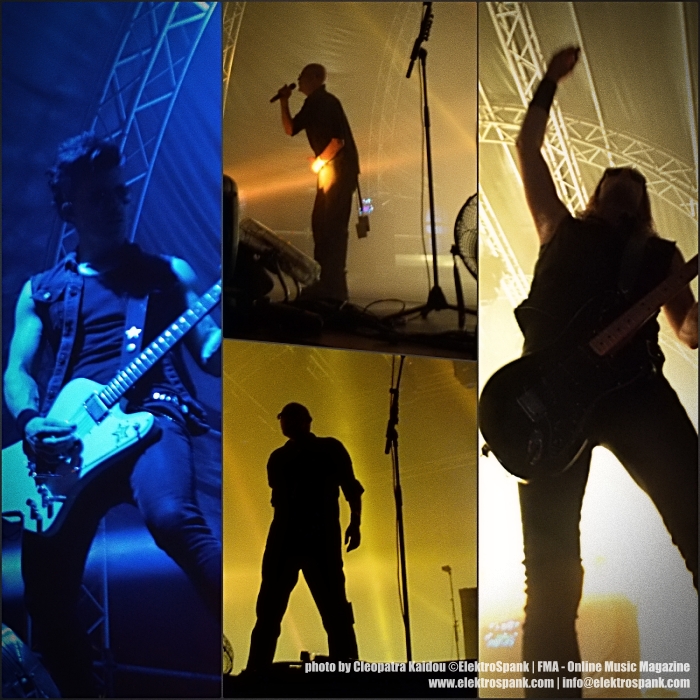 For the end, I have to say a few words for 'The Sisters Of Mercy. Having heard and read a lot about Andrew Eldritch's stage stories, mainly for his live performances and attitude over the past few years, I was doubt about what I would see and listen at this concert. But it seems that all these stories, written about him, may have reached his ears and Andrew, that day, gave a much better set than what people are used to. Clearly more passionate with the audience and with better dynamics in his voice, I was particularly impressed by his performance in "Marian', I was moved by "More", "Alice" and "Giving Ground" and finally, Ben Christo and Dylan Smith amazed us with their passionate guitar riffs and their hot appearance, truth be told!
Death Disco Open Air Festival
Saturday 22 & Sunday 23 July - Athens, Greece