Concert Reviews
Details

Category:

Written by

Akill
Priest, live in Second Skin Club, Athens, Greece.
Support bands: Night Haze, Our Banshee
Saturday 9 February 2019
---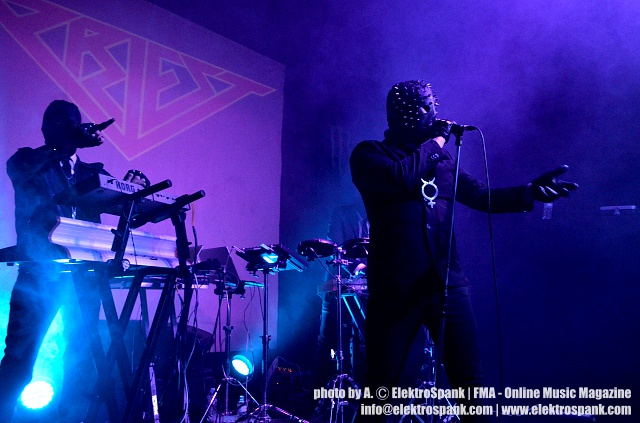 Priest is an electro/synthpop band coming from Sweden, a country with a lot of action in the dark scene lately.
Priest came from Sweden for a concert in Second Skin club. In my opinion the appropriate place for such a band and brought by a man whose instinct on promising bands with potential is unmistakable, George Fakinos.
However, this is a live review for Priest's concert and I will try to be objective. This was a show that you should have attend. I was expecting that show since the day it was confirmed. For some reason I had the feeling that, although Priest is a new band, this concert will not be like any other from a new band. Priest know how to stand on stage and know how to perform. They could be a heavy metal band and the show would still be amazing. But this trio from Sweden plays electropop. And they do it with their own unique way.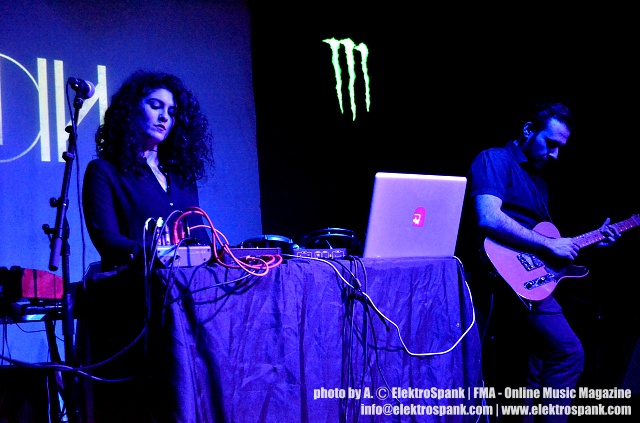 The night at Second Skin club begun with two local bands, Night Haze and Our Banshee. Night Haze is another new band we had the chance to see this night, consisting of PlasticineK and Stathis Alex. Their sound consists of dark electro elements, touching dark minimal synths and in many cases interesting guitar riffs. It was the first time I listent to them and I can say that they are here to stay. Beautiful start for a great evening.
Our Banshee is another promising band, coming from Germany, and it is the project of Agi Taralas along with Stefan Böhm. For this concert, together with Agi, on stage was Georg from Cygnosic. Our Banshee are playing dark electropop and future pop sounds with an excellent voice from Agi. However, I believe that this night was not that good for Our Banshee, since it seemed they faced some problems. As a result and despite the energy of Agi their set was not as good as I expected. However, I am sure that they know how to thank the audience and definitely they will be back...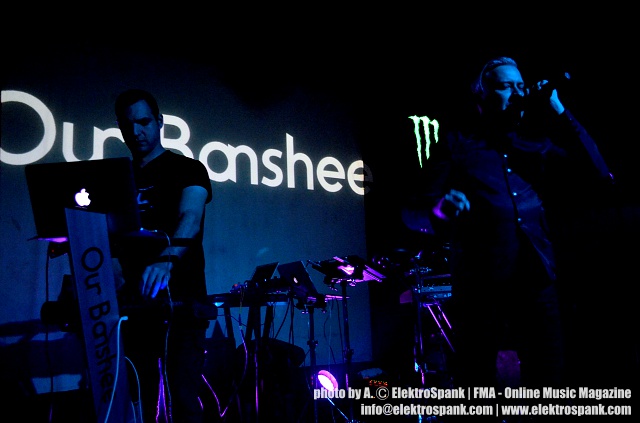 By that time Second Skin Club was half-full and people kept coming in.
All live sets were according to time schedule and some minutes after twelve o'clock, as it was announced, Priest came up, on stage. From their first moves they seem to be very comfortable on stage and really confident, while having a demanding and impatient audience in front of them . Priest started their set with "The Pit" which is the opening track of their "New Flesh" album. Powerful opening followed by the "Populist", a track reminding old school tunes, along with "Vaudeville" which they played as the first track of their encore. The Swedish trio was full energy which clearly passed to the audience.
Priest continue with the tracks of their "New Flesh" album, "History In Black", "Private Eye" (you can watch the video below). Right after "Reloader" they performed a dancing electro tune while they got off the stage and danced with the crowd.
My personal highlight was "The Cross", not only because it is my favorite track from "New Flesh". I think this was one of their best moments in this show.
Priest closed their show and the encore with a, really interesting, electro cover version of Radiohead's "Street Spirit". The complete setlist consisted of the "New Flesh" album, with the additions of two new tracks from "Obey", the new EP, coming out next March.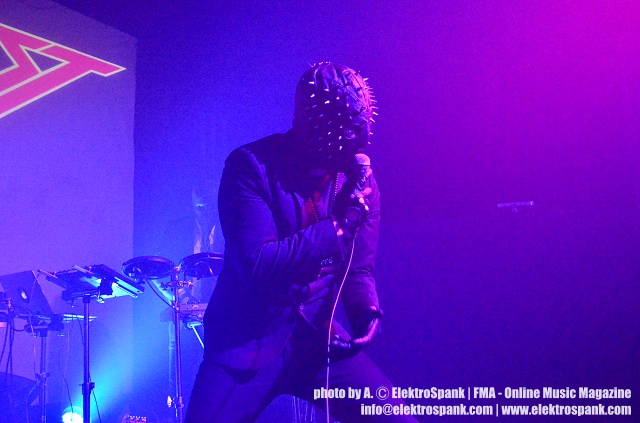 Right after that and closing the concert, the fans remained and applauded for several minutes, showing the good time everyone had and the perfect chemistry with the band.
All in all, a live show which surpassed my expectations and I believe everyone was satisfied and happy that ad been a part of this event. I am sure that we will remember that show when Priest will become a top band and I am 100% sure that we will see them again in Athens.
Check the Priest live in Athens gallery and watch the video of "Private Eye".
Our Banshee, live - Second Skin gallery
Night Haze, live - Second Skin gallery
Priest - Private Eye, live in Athens, Greece, Second Skin club on Saturday, February 9th.
Video ©ElektroSpank - FMA | Online Music Magazine (www.elektrospank.com)
All music and lyrics ©Priest