Concert Reviews
Details

Category:

Written by

Akill
The Sisters of Mercy, live in Athens.
Supporting act: A.A. Williams
Gazi Music Hall
Friday, September 13th, 2019
---
I will start this post, saying this is not quite a review of a Sisters of Mercy live show. I think the words following are, mainly, some thoughts on what we saw on Friday the 13th(!) (September 2019) in Gazi Music Hall, Athens, Greece.
I would start, stating that, although, I had some thoughts on what would I finally wanted to do, whether I'd go or not in this concert, I can say that there was never really such a question. I would go. And probably I will go again in the future.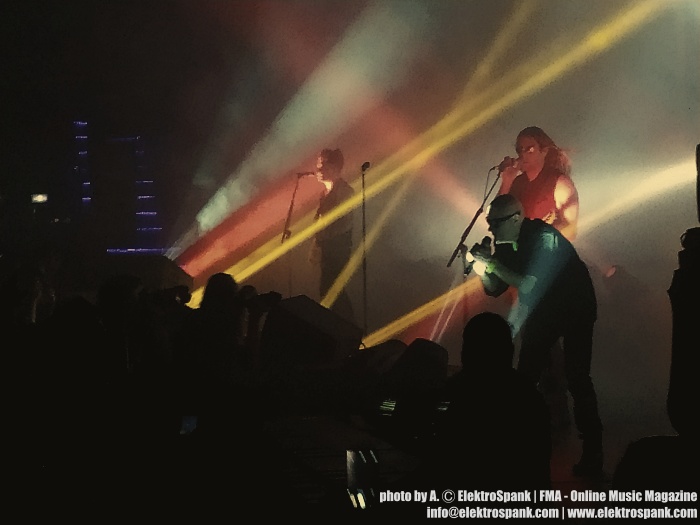 Well, Sisters Of Mercy are one of the bands that have really made the difference to my music preferences throughout all those years. They are one of the reasons I started to listen to this music many, many years ago. They are one of, let's say, 5 bands that had that impact on me and the music I love. And these are the reasons that I would go and attend a Sisters of Mercy show whenever this would be possible. Therefore, and to cut a long story short, apart from the fact that, how great band Sisters of Mercy used to be and still are, there is a sentimental reason and value for me, either seeing them on stage or listening to their music in my living room. So, having said that, of course I would go again to a Sisters of Mercy live show, if I had the possibility, and no matter in what exactly condition Andrew will be.
However, there are things that need to be said. Things that are obvious and no one could overlook them. Not even their biggest and fanatic followers and fans. And the most important of these, is the difficulty of Andrew Eldritch to sing. And by saying sing, I mean to actually manage to make his voice heard in the whole show and not only in parts. I wouldn't ask him to be perfect or to sound like the way he sound back in 1985 while he was singing in Royal Albert Hall. Not even the way his voice was back in 90's when their performances were still amazing. But I ask to, just, be able to hear this legend sing all his lines. And not catching myself, struggling to understand whether was Andrew singing or even trying to find him onto the stage.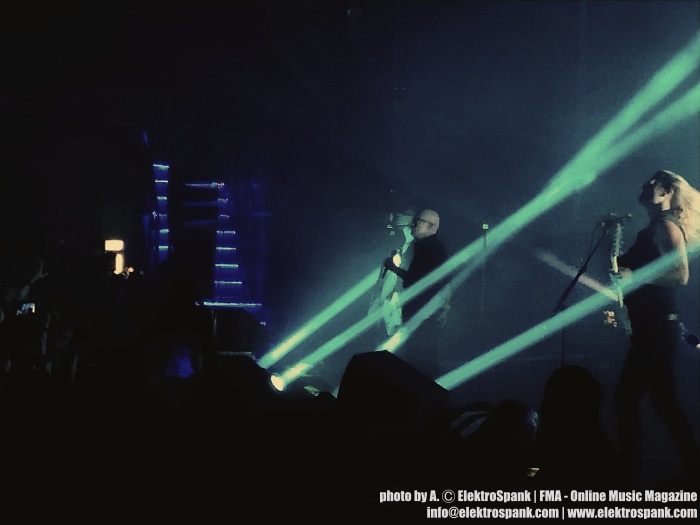 And I cannot agree that he was never a good singer or a good artist and that, since the departure of other members of the band and, most important, Wayne Hussey, Sisters of Mercy could not do anything more and no progress at all. We should be careful when we say something like this, because there were The Sisters of Mercy before Wayne and after his departure, as well. Undoubtedly Wayne Hussey had a great impact on the sound of the band, even more impact on their live shows performance and in song-composing, but the Sisters of Mercy existed before and after the Wayne Hussey era. With differences in sound and music but with great hits. By the way, I assure you that I admire Wayne Hussey, as well, for his work all these years, his music and lyrics. Definitely.
Back to their show now, the Sisters of Mercy in Athens were not that good, indeed. There were parts that Andrew, was actually singing and that parts were absolutely great. But, the people attending, did not stood there just to listen to some parts. And, I can assure you that the support from the audience was more than good. A lot more. Because, I guess, most of those who attended the show was there driven by their feelings and emotions on the Sisters's music. In many cases, Ben Christo and Dylan Smith were taking over the vocals to cover Andrew's difficulties. Despite their hard rock approach to their performance, it was, certainly, a good effort by the two band members, but... Additionally, the difference in how some of the greatest gothic and dark rock songs are being performed each time is, for me, another thing that Andrew should consider again. I should not forget to mention the appearance of Ravey Davey, whose performance was in the highlights of the show, since he really seemed to enjoy it and, after all, he was the first guy ever with the nursing duties to Doctor Avalanche.
Video recorded by George Papanikolaou (www.electrowelt.com)

To sum up this short of review, I would say that Andrew should, certainly, try to perform as the people know he can. Andrew, whether he admits it or not, is an absolute gothic rock icon. Perhaps he is beyond that. Perhaps Andrew is a rock music icon, being an influence to a huge number of many new bands and artists, an idol to, not only gothic rock and dark wave fans, but to, a lot of, music lovers and fans. And Sisters of Mercy are one of these bands that marked and defined a music genre. And I have to say that again, I do not regret for being there, and I will be there again, if I can. But this is not only about the fans who pay for the admission. That goes for the band and Andrew Eldritch, as well. He has to be there.
Now, in order to include in here, some more info about this night, I shall say that The Sisters of Mercy setlist included all the great hits in the band's history. Starting the concert with "More" and including "Alice", "Marian", "Dominion/Mother Russia" and finishing with an encore, performing "Temple of Love", "Vision Thing" and "This Corrosion".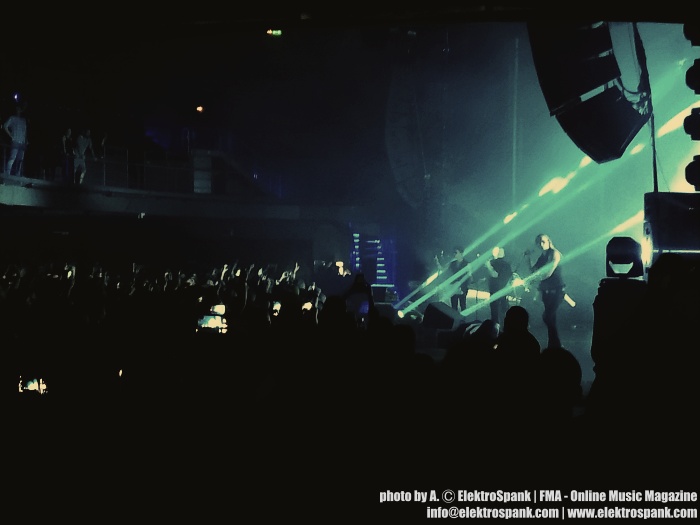 Supporting act was by an artist, coming for the first time in Greece, the British singer/songwriter, A.A. Williams. The sound was not really that good, during her performance and the audience did not seem to respond much to her music. A.A. Williams played a 45' set.
Finally, I would like to mention the perfect organization of the event by Fuzz Productions, once more.
Until next time, hoping that it will be as it should be!!!