CD Reviews
Details

Category:

Written by

Akill
Reflection Black - Entering Dreamtime 
May 2022
Razorbleed Productions
---
Romantic post-punk and vampyric gothic ambience in Reflection Black's debut EP!
A completely new project from Greece, is leading us to a retro aesthetics of gothic rock creating a dark sound to its modern versions. Reflection Black is the studio project of Elis Alex, also known from his black metal past with Ravencult and Nigredo.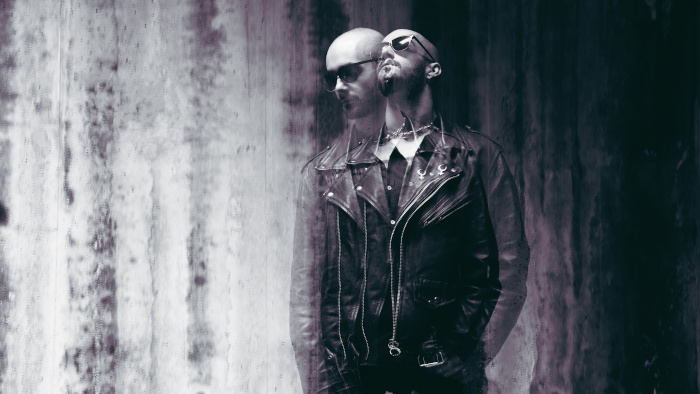 Reflection Black's debut release is a three track EP, titled "Entering Dreamtime" and it is the result of the work of its first year of creative progress, diving into darkest corners of rock and new soundscapes of post-punk. In "Entering Dreamtime", Elis Alex honors the pioneers of the genre, influenced by classic and old school gothic rock sounds blended with elements from today's top acts. The EP includes the work of Reflection Black since its creation along with a beautiful cover track.
"Entering Dreamtime" starts with "Call My Name", a gothic romance presented in pure gothic rock ambience enriched with some intense guitar riffs and synth melodies. The vocals of Elis Alex balance between the classics of gothic rock and the modern acts of post-punk. A song about true love in a gothic landscape and atmosphere, played with raw dark power.
"Let The Spirit" gives you a feel of The Mission's sound, from its first note. Standing between gothic rock lines and new wave sounds "Let The Spirit" explores more melodic paths and while listening to it you will find the beautiful turns in the sound. A, really, beautiful track which comes in lower tempo but brings all the power to let your spirit free and and follow your heart "breaking away from the material plane with pride".
"Entering Dreamtime" closes with a cover of a classic. Elis Alex shares his own view and interpretation of A Flock Of Seagull's classic hit, "I Ran (SoFar Away). A beautiful cover from Reflection Black, in one of the best new wave, synth pop tracks ever written, staying on the original's lines, adding some extra touch in the bass and guitar lines, leading the track to more gothic paths.
Reflection Black have definitely given us a strong first "taste" of the wide sound palette of Elis Alex, since we find an EP full of emotions and a blend of old school goth rock sounds and the new post punk lines. Looking forward to listening more from Reflection Black and their unique gothic vision.
Vocals recorded with Sokratis Bebis at Red Panda Studio, Athens, Greece.
Mixed and mastered by George Emmanuel at Pentagram Studio, Athens, Greece.
Photography by Spyros Kalivas.
Layout by VisionBlack.
Info:
https://reflectionblack.bandcamp.com
https://www.facebook.com/nightofnolight
https://www.instagram.com/nightofnolight
https://open.spotify.com/artist/7sY8EPGc1XgSqFI9i7qhhx
https://razorbleed.bigcartel.com/