Low Sun Festival
Details

Category:

Written by

Akill
The Low Sun Festival is the greek, gothic rock, dark wave meeting!
---
The Low Sun Festival vol, 2, (2019) line-up:
Mosquito
Cold Remembrance
Grey Gallows
The Low Sun Festival vol, 2, (2019) is over and is history now. However this year's edition has left great impressions and the next festival, in 2020, is, now, highly anticipated. The Low Sun Festival is rapidly becoming a permanent gathering for the greek gothic rock and dark wave scene and it will definitely grow even bigger in the future. And this will happen if we all support such efforts and ideas.
After a successful first event, back in 2018, this year's edition hosted three completely different bands, but with equal dark emotions and gothic atmosphere. Since this was the second edition of the Low Sun Festival, and after the really good feedback that followed last year's gathering, the crowd started arriving at Death Disco Club early enough, in order to catch all the bands.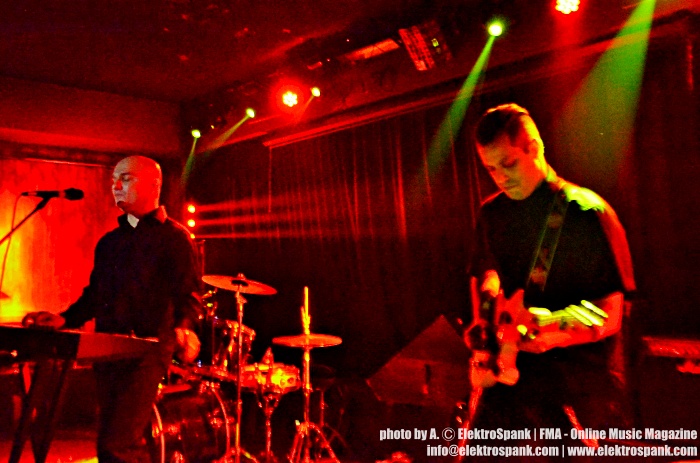 First band on stage was the dark wave duo from Patras, Grey Gallows. Grey Gallows are, quickly, becoming one of my favorite local bands. Their music is a mixture of dark wave elements with dark synths and some gothic rock additions. Along with their beautiful music, a really deep emotional dark voice is completing their dark attitude. Grey Gallows played a seven track set, including one of their well-known songs, "Ice", taken from their debut album, "Tears".
Out from "Tears, the duo performed another one, "Fading". They performed 4 new songs,  "Last Day on Earth", "Fuel For Rage", "On The Dancefloor" and "She Ends Herself" where on stage with the band was a singer that has contributed in their new songs, Fay Byrd. Really beautiful and dark new material from the duo, which will be included in their next album. Grey Gallows closed their set with a beautiful cover of Sisters Of Mercy megahit, "Alice" with deep gothic vocals and a sharp guitar holding the lines of the original but with the elements of the band.
Next band was the gothic rock/metal, Cold Remembrance. This was the first time I watched them live and I can say that Cold Remembrance are loyal to their roots and influences. Atmospheric gothic rock/metal riffs and vocals in every song, clearly influenced from bands like The 69 Eyes, Theater of Tragedy or even HIM.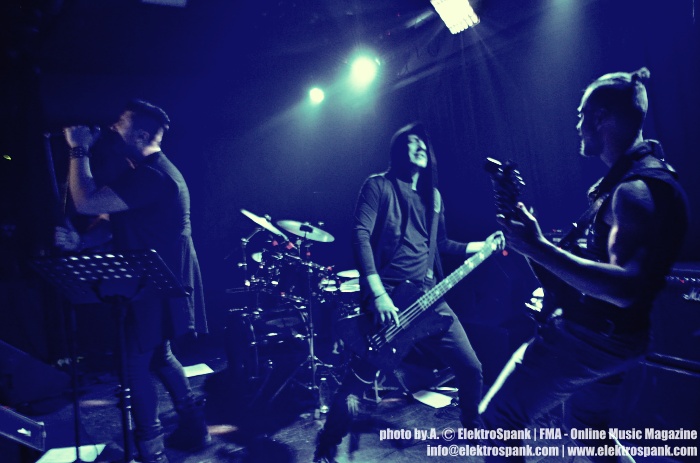 Dynamic appearance on stage from all members and an emotional vocal performance from lead singer, Romanos. Cold Remembrance begun their set with an "Intro", followed by two songs, "Memories Remain" and "Angel", taken from their debut full length album. They also performed their famous, "Aurora Autumn", again out from "Visions From A World Apart". Cold Rmemebrance's set included two covers, one in the The Wounded's "Billet Deux" and Beseech's "My Darkness, Darkness". Two beautiful covers on two bands and songs that, absolutely, match and define Cold Remembrance's sound. Cold Remembrance completed their show with three new songs that they will be included in their next new full length album. These were "Fallen Star", "Forever And A Day" and "The Manikin". 
The time came for the headliners, Mosquito, to take over the stage. Mosquito is, perhaps, the "next best thing" in Greek gothic rock scene, and in my opinion, not only in Greece. They use the term hard gothic rock to describe their music since they have adopted some traditional and old school gothic rock elements, matched with "references" in some metal subgenres.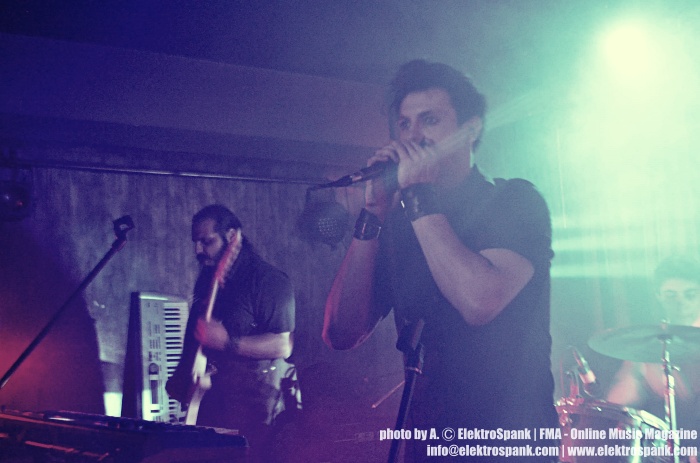 Compact compositions and a really charismatic voice from their lead singer, Lupe, Mosquito is a blend of the legendary Nosferatu and Love Like Blood. Mosquito started dynamically, with a new song, "Lost Victories". A surprise to most of us since it was a song that Mosquito had never performed live before, with a pure gothic rock sound, keeping the lines of their debut album.
They continued with a song from their powerful debut album, "Interlacing Eternity", the "Indirect Kiss". Their set included three more songs taken from their album, "Y", "C(h)eespit Queen" and "Deeper Outlook". Mosquito gave us three more new songs, all of them will be in their next full length album, "To Infinite", "Vainess, Ever-Changing" and "Morena". They closed their show, inviting on stage Romanos of Cold Rmembrance to sing along with Lupe. 
Low Sun Festival vol. 2 was real mixture of dark sounds and melodies. Three different approaches to the dark and emotional side of music. Three bands that represent the local dark wave, gothic rock scene and they definitely have many more to give. They all have the potential and talent to break the narrow borders of Greek scene and move forward. We are looking forward to their new albums since the taste they gave us in this year's festival was really good.
And finally, we are really looking forward to next Low Sun Festival. It is going to be even better and we all have to support this effort since it will become a big gathering for the Greek goths and not only! 
Info:
https://www.facebook.com/thelowsun/
https://www.facebook.com/Mosquito.gr/
https://www.facebook.com/ColdRemembrance/