News
Details

Category:

Written by

Akill
Other-ed returns with the new synth-punk track "It's All Around"
---
Other-ed is the Besançon, France based solo project of Laur, know from his other projects, the post-punk Vague Scare and the industrial rock Golem Dance Cult. Other-ed first appeared with the EP "Disruptive Synthetic", followed by the amazing full-length album "Sentient" which was written and recorded in a home studio during the pandemic and released back in March 2021. "Sentient" is a dark, synthpop collection of songs, adopting elements of the 80's synthpop and early, minimal industrial sounds, while the atmosphere turns from mesmerizing to icy bleakness. In August 2022, Other-ed released the single "No Gods No Masters But Glitter" keeping the same ambience, enriched with some instigative synth melodies.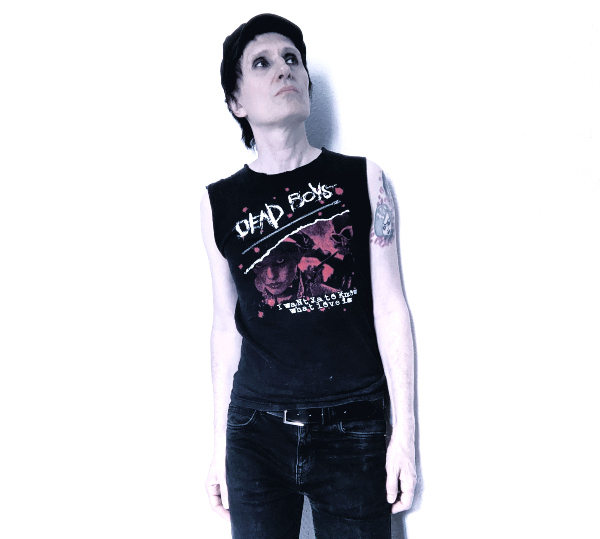 "It's All Around" is the new single and video from Laur's solo project, released in July 27th, This time Other-ed goes into punk territories with the uptempo punk beats and the synth melodies, transforming "It's All Around" into a synth-punk tune. You can listen to some early 80's synth-punk influences while it glances to the punk history as well. The concept of the new single is about the industrialism and trading which cannot be changed and the intrusive promotion and advertising which exists on every possible display.
Laur comments on "It's All Around": ""It's All Around" is a 2 minute 20 synth punk wave song about how invasive and aggressive advertising is in today's society whether it's on the street, on our phonesor on television. It is also about how consumerism rules our lives and makes us consider everything including the flesh of animals as simple products.While we can hear Fad Gadget or Suicide touches in the music, there is also a raw energy inherited from '77 punk in this new song."
You cab stream and download "It's All Around" here:
https://other-ed.bandcamp.com/track/its-all-around
Info:
https://www.facebook.com/OtheredMusic/
https://www.instagram.com/other.ed.synthetic/