News
Details

Category:

Written by

Akill
New single/video from the collaboration of Antipole & Paris Alexander, titled "Bleached" out on April 27th!
---
The new single "Bleached" from Antipole & Paris Alexander is out today, Thursday 27th on all platforms! The single is the third single taken from the forthcoming collaboration album "Crystalline" set for release on vinyl/CD May 12th via Young & Cold Records.
"Bleached is coming right after the two amazing first singles out of "Crystalline", "Perceptions" and "Midnight Shadows". The new single goes deeper into the dark, romantic, electro of Antipole, with the guitar sharp as a razor building the cold atmosphere while the unique voice of Paris Alexander completes the dark soundscape .
The two artists, after a short break, they collaborate again and they are ready to present and release their most solid and emotional album. After their previous releases, "Northern Flux" (2017) and "Radial Glare" (2019), Karl Morten Dahl and Paris Alexander blend the vivid guitar lines, the dreamy and melancholic synths and the dark beats into some really adventurous and quite nostalgic imageries and sounds.
"Bleached" stands exactly at that point going into a more melodic lines and creating this haunting and intense ambience built upon hope and despair.
Paris Alexander comments on the new single: "Bleached is about a lost soul battling darkness and light. They still have an optimism and so strive for a more positive future. It is also set against a backdrop of Brexit and current social and economic struggles in the UK."
"We wanted to combine nasty-sounding moody synthesizers with ethereal guitars." says Karl Morten (Antipole)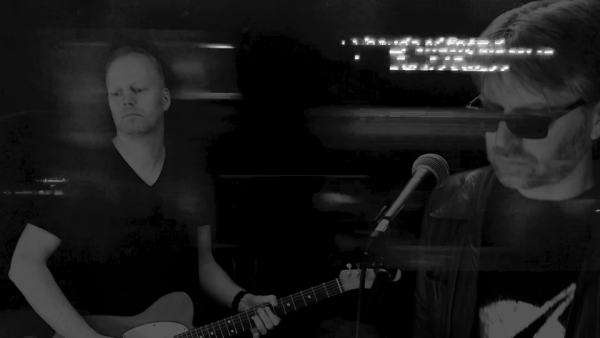 Crystalline was written and recorded during the second half of 2022, draws from nasty-sounding synthesizers, ethereal/dreamy guitars and the 1980's for musical inspiration and fuses some of the best elements of darkwave and electronic music with post-punk. The result is dancefloor-friendly darkwave, yet the moody ethereal tones still shine through in the nighttime fog.
"Crystalline represents a meeting between bliss/darkness, hope/despair and guitars/synths. The dualities and antipoles of life. It was truly inspirational working with Paris Alexander."
- Karl Morten, Antipole
"I have been inspired to write lyrics that I am proud of and feel like this album is a natural progression, building on what we have done together thus far."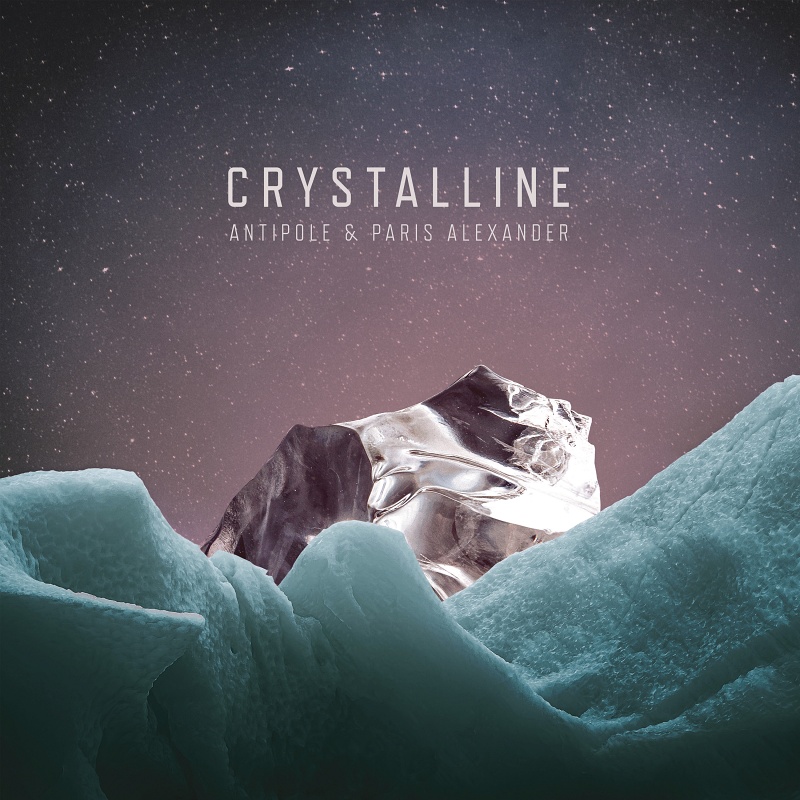 New album "Crystalline" is available for pre-order (vinyl/CD/digital): https://antipole.bandcamp.com/album/crystalline
Antipole with Paris Alexander+Eirene will perform at this year's Wave Gotik Treffen Festival (Volkspalast / Kuppelhalle) in Leipzig May 28th. Other bands at this year's WGT include Lebanon Hanover, The KVB, Bragolin, Vision Video, Ultra Sunn, Traitrs and The Chameleons.
Info:
https://antipole.bandcamp.com/album/crystalline
https://www.facebook.com/antipoleband
https://twitter.com/antipoleband
https://antipole.bandcamp.com/
https://www.facebook.com/parisalexandermusic
https://parisalexander.bandcamp.com/
https://www.instagram.com/parisalexandermusic/