News
Details

Category:

Written by

Akill
Coming out from a unique collaboration between Kill Shelter and Death Loves Veronica, two new videos are given away for free!
---
"The Sex Tape Sessions" is the collaborative work between two artists that blend their unique dark sound into an eight track EP that balances between their own music world. Released on March 17th, "The Sex Tape Sessions" is a multimedia collaborative work, provocatively entitled and which includes new material as well as remixes of tracks taken from Death Loves Veronica's album "Chemical".
With the pre-release bootleg cassettes and VHS tapes that were put into circulation ahead of the official release being rapidly sold-out, Pete Burns and Veronica Stitch are giving away for free two more videos, available for free download and redistribution.
Fans, followers and any interested parties are invited to download the videos, rights free, and upload them, share them, keep them or redistribute them in any way they see fit whether commercially or non-commercially.
These videos form part of a larger art piece that includes a short film distributed on VHS Cassette as well as pre-release Bootleg tapes.
"There's a lot more to this release than people realize - it's an art film hidden within an album release, one that has to be pieced together, solved, and for some, this will be an unattainable feat. Parts have been leaked, sold - but not entirely. It's a soundtrack of desire, human sin and most of all, pleasure - the pleasure of dance, rhythmic beats, color, sound and life."
- Veronica Stich, Death Loves Veronica (US)
"On one level, this release is a statement about the commercialisation of personality and the devaluation and proliferation of music using a combination of multiple distribution channels and redundant technologies. On another it's an absolute and unbridled celebration of female sexuality. It's provocative, empowering, polarising and challenging. I love it for all those reasons."
- Pete Burns, Kill Shelter (UK)
Download here: https://drive.google.com/drive/folders/1efKZslc8ST7wWZ7XVRZ02GCPM8JIuTNp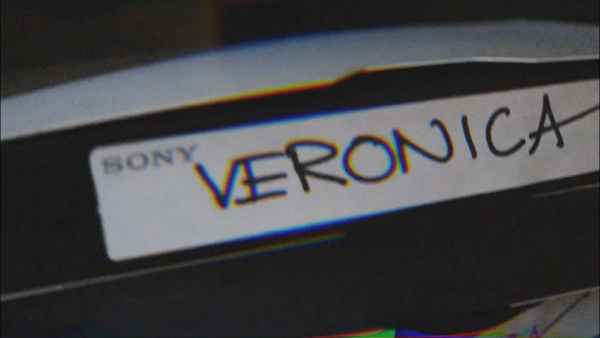 "The Sex Tape Sessions" EP is an 8 track release consisting of seductive vocals from Veronica and sensual and addictive electro,dark arrangements and guitar riffs from Pete. "Sex Tape" and "Resist" are the two new tracks out of this unique collaboration. In "Sex Tapes" the two artists are "touching" the darkest sides of mid-tempo techno sounds, which, along with Veronica's vocals, creates an erotic, sexy and alluring ambience. "Resist" is a powerful, dark electro track going deeper into the industrial paths but keeping the gothic sharpness and mood due to the riffs of Pete Burns. "Resist" is one of these tracks that dragging you down into a dark sensual dance. Both "Sex Tape" and "Resist", which are the result of combined work of Kill Shelter and Death Loves Veronica, have their extended version.
"The Sinner" and "Death Kiss" were previously released in Death Loves Veronica full length album, "Chemical", out since May 2021 via Cold Transmission and they complete this EP with a dynamic edit and mix by Kill Shelter and Pete Burns who adds a different view on both tracks with the characteristic dark and goth riffs accompanying the beats and vocals o Veronica Stitch. Both of those tracks have their extended versions as well.
"The Sex Tape Sessions" EP is out since March 17th, via Cold Transmission.
In a highly oversaturated world where music is freely available and easily pirated without consequence, the artists question the notion of authenticity, uniqueness and value by exploring the use of redundant technology and niche platforms of distribution. This includes the use of bootleg tapes, mini DV and VHS cassettes as well as limited runs of vinyl, CD and cassette.
The bootleg VHS videos, which sold out in a matter of minutes of going on sale, contain material that does not appear in any of the official releases. Owners of the Bootleg Tapes and Videos are encouraged, wherever possible, to copy, share and redistribute the material in whatever way, and by any means, they see fit.
"I never expected something so deep or so personal from this collaboration - it almost reveals too much. I think listeners will be drawn in, if not by primal curiosity, by intrigue or simply a desire for more. I can only hope it captivates those curious and daring enough to take a listen."
- Veronica Stich, Death Loves Veronica
"As artists, we often bare our souls and our innermost thoughts in the creation of music. We are purveyors of stories and secrets. As music buyers, we are often invited to listen in on other people's private and deeply personal thoughts and feelings. We are spectators buying our way into someone else's world. "The Sex Tape Sessions" is an exploration of that idea surfacing highly emotive themes of sex, passion and death."
- Pete Burns, Kill Shelter
Info:
Kill Shelter
https://killshelter.bandcamp.com/album/the-sex-tape-sessions-ep
https://www.facebook.com/killshelterofficial
Death Loves Veronica 
https://deathlovesveronica.bandcamp.com
https://www.facebook.com/deathlovesveronica
Cold Transmission 
https://coldtransmissionmusic.bandcamp.com/
https://www.coldtransmission.com/
https://www.facebook.com/coldtransmissionmusic
https://www.instagram.com/cold_transmission_official