News
Details

Category:

Written by

Akill
Highly appraised last album, "A/X" of Swedish dark electro, Agent Side Grinder turns to REMA/X including remixes by great bands!
---
Agent Side Grinder released one of the best dark wave, dark electronics album in May 2019, titled "A/X". Now the Swedish dark electro giants returns with a whole new perspective on "A/X". Including the rework and remixes by great bands and artists, "REMA/X" will be out on October 16th, via Progress Productions. 
"REMA/X" is a remix compilation of an album that marked the band's return to their root sound, along with a totally new start, after the changes that they needed to do during the period, prior to "A/X". The new sound of their last album is enriched by the work of bands like Ash Code, Antipole, Delphine Coma, Buzz Kull, Kiss of The Whip and more. Additionally, included in "REMA/X" ther is a new track from ASG, exclusively released for this remix compilation, titled "The Archives".
Below you can watch the latest official video clip by Agent Side Grinder, for the track "MM/CM".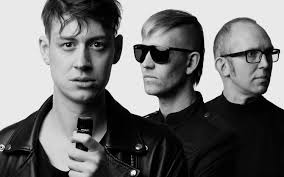 "After 2019's highly appraised "A/X", Swedish electronic blast furnace Agent Side Grinder have turned to outside perspectives, resulting in the remix compilation "REMA/X", featuring reworks from several esteemed names within the darkwave, post-punk and experimental music scenes such as Ash Code, Buzz Kull, Antipole, Tobias Bernstrup and Delphine Coma.
The album also holds the brilliant new track "The Archives". A dark and claustrophobic ballad, written during the "A/X" sessions, that draws on the album's cold war atmosphere. "The Archives" is exclusive to "REMA/X".
Tracklist:
01. Inner Noises - Ash Code Remix
02. In From The Cold - Antipole ft. Paris Alexander Remix
03. Allisin Sane (No.2) - Adsol Remix
04. Stripdown - Tobias Bernstrup Remix
05. Decompression - Delphine Coma Remix
06. Wounded Star - Siri Karlsson Remix
07. Doppelgänger - Luminance Remix
08. MM/CM - Hidden Operator´s Voodoo Dub Mix
09. The Great Collapse - Buzz Kull Remix
10. The Archives - Agent Side Grinder (A/X Outtake)
11. Döden På Lätt Svenska - Diskoteket (Wounded Star Alt. Version)
12. Stripdown - She Pleasures Herself Remix
13. Doppelgänger - Kiss Of The Whip Remix