News
Details

Category:

Written by

Akill
Grey Gallows unveils new video, for their song "Enemy".
---
Grey Gallows belong to the bands that are, definitely, going to stand out in the modern dark, cold wave scene with their unique emotional sound and the lyricism.
Today the duo from Greece unveils their new official video for the song "Enemy", taken out from their latest full length album, "Shades". "Shades" released back in October 2019, via Secret Sin Records, and is greatly acclaimed in both the media and the fans. A collection of nine dark, melancholic arrangements.
"Enemy" is the opening track for "Shades" and it is the one that makes obvious the concept idea of the album. Beautiful dark sound, cold synths and sharp guitar riffs by Dionisis creating the appropriate soundscape for the deep vocals of Kostantin. Into the words and music, "Enemy" hides the feelings of someone looking for the one to blame. Sadness and sorrow of a depressed love and soul. The video displays all these cold feelings in the best possible way. Filmed in black and white, a woman seems to trying to fight with these sad feelings and the stories of a past, looking for the enemy mainly into her own image.
"Enemy" is the second official video clip for Grey Gallows, filmed and directed by Nikos Chantzis and Press Eject and Give me the Tape, who once again, does an exceptional job. The beautiful screenplay is by actress Fotini Kapellaki, who is starring in the clip. A screenplay which expresses absolutely all these feeling hiding into "Enemy". Photos from the video are from Marilia Fotopoulou.
Grey Gallows comments on the video, "Εnemy is the opening track of Shades album, the second album. A haunted atmosphere and hidden traumas of the past are emerging throughout the clip, raising questions as to who the real enemy is, who is to be blamed for the negative feelings, for the sadness and sorrow."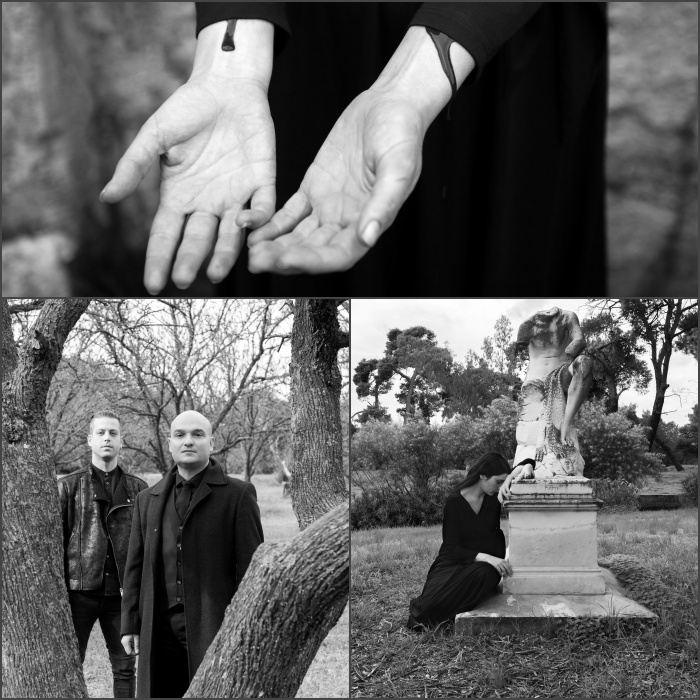 Enjoy the video, the "Enemy" and you can get the "Shades" album from Grey Gallows and Secret Sin Records bandcamp pages.
Info:
https://www.facebook.com/Grey-Gallows-band-138384996740165/
https://greygallowsgreece.bandcamp.com/
https://soundcloud.com/user-422301496
https://www.facebook.com/pressejectandgivemethetape