Interviews
Details

Category:

Written by

Akill
Data Fragments are back with a live show, and the "Live Sessions"!
---
Some years ago, I was writing, into these pages, about Data Fragments and listening to their music. A sound that is coming straight away from a period that made post-punk what it is today. Data Fragments is one of the bands that expose their influences, in such a a way, that their songs can take you to a trip back in time while it sounds so greatly modern and dark.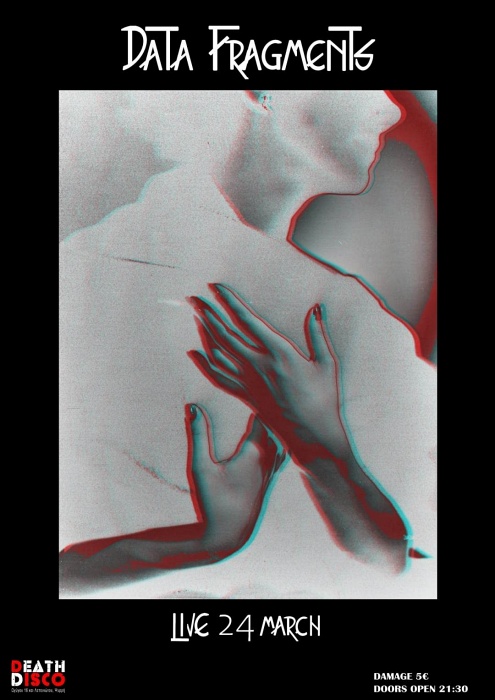 Data Fragments are back. And the boys are back for good. After 3 years of "absence" with strange situations globally, Data Fragments will be back on stage, on Friday, March 24th, at Death Disco club, Athens, GR. And this one is a live show that we want to attend. Because of the band's dark atmosphere, the raw post-punk energy, the emotional soundscapes they create, the beautiful voice of Panos Dedepsidis and the amazing dark, old-school post-punk riffs, synths and beats of Panos in guitars, Stathis Leontiadis on bass, Panos Dimopoulos on synthesizers and Vangelis Felonis on drums
Data Fragments has so many to share with the audience. New EP, new songs, new member. But before all that, I had the pleasure to have a chat with Data Fragments about all these. And that is only the beginning (of the new chapter for Data Fragments)! 
ES: Hi guys. It's been a while but I am really happy to have you here again. I am going straight to the hot news. A live show after years, correct? How do you feel about that? How did you eel all this time that you were not playing live?
Hello Achilles and thank you! We are playing this Friday at Death Disco after 3 years of absence! We missed live performances a lot and we are very excited performing again in a familiar place!
ES: What can we expect from Data Fragments on stage? I think it is a long time and the expectations are really high, since your last appearances, especially the one with The Chameleons.
Raw Post Punk energy and new material from our upcoming LP.

ES: Apart from this concert, Data Fragments just released an EP, titled "Live Sessions". Can you tell us some things about this 4-track release?
Dew to the delay of our new album and the need of financial support to complete it we decided to release this EP which depicts the transition towards a new era of the band.
ES: In "Live Sessions" we find two new songs? Can we expect more, soon? Perhaps a new album?
We are in the final stage of completing our second LP, a process that turned out to be time consuming dew to a lot of setbacks.
ES: Your music has its origins back in the 80s post-punk pioneers. We saw this in your S/T eut album? Which would you say are the new elements that you added in the two new tracks and in the upcoming album? Which things influenced and inspired you?
The most significant change was replacing the Drum Machine with a Human!!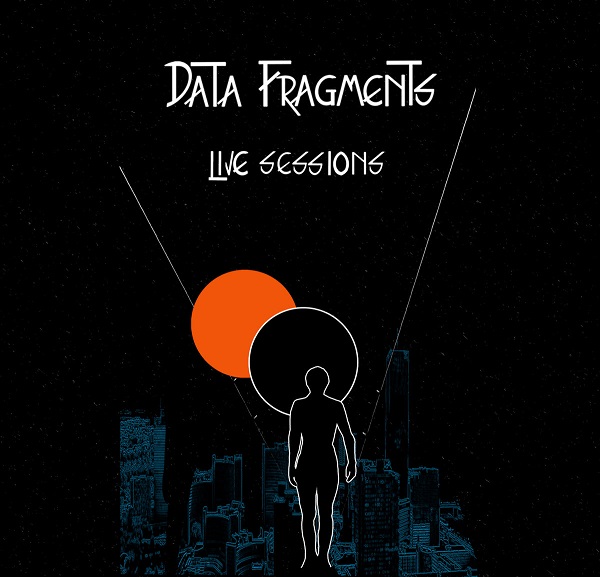 ES: There is a big change in Data Fragments lately. A new member has joined the rest of you? Can you share more about him?
Our human Drummer is called Vangelis Felonis, a great addition to our band! also member of Cold i and many other bands.
ES: Our last chat was just before the global lockdowns. How has the COVID-19 pandemic impacted the process of creating and performing music?
During the lockdowns we had the chance to focus on the creative part in the contrast it was disastrous on performing live thus we are playing our first live after three years.
ES: I am sure we will talk again soon. One last thing. What do you hope listeners take away from your music and your upcoming performance?
We are trying to create authentic music which is also shaped by our influences and we hope this reflects on a memorable live experience.
ES: Thank you very much. Would you like to add something more? Something you would like to say to your fans?
We have a lot of stuff planning for the near future starting this Friday at Death Disco. Stay safe, sincere and wild!
Info:
https://datafragments.bandcamp.com/
https://www.facebook.com/DataFragments/
https://www.instagram.com/data_fragments/
https://open.spotify.com/artist/1pg1A18BAI148PEpm5O1rQ