Interviews
Details

Category:

Written by

Cleopatra K.
Clan of Xymox are back this year with the album "Spiders on the Wall" and Roony Moorings have spoken with us about the music and for the strange times we live in, as well!
---
Clan of Xymox, the famous band with 35 years of career in the electro gothic scene is here today to present us their new album "Spiders On The Wall", released in 24th of July by Trisol/Metropolis records. While the most powerfull songs are "She", "Lovers" and "Into The Unknown" Clan Of Xymox surprised us once again with their new material!
Their thirst and passion for music were keeping them active, with new ideas, all the time and seems that they never give up. Roony Moorings inspires despite the changes of the band members without loosing the originality. But let them say a few words to us.
ES: Hello Clan of Xymox. This is Cleopatra from ElektroSpank. First, my congratulations for the album, I hope you are safe and healthy. Have fun and enjoy this interview!
Ronny Moorings: Thank you. All is good here. In Leipzig absolutely nothing happened.
ES: I would like you to tell us a few words about your album. What does "Spider On the Wall" represent for you, and with what emotions has been created?
Ronny Moorings: All writing recording and mixing was done before the Covid pandemic started to get wide spread. So it is an album not reflecting what we experience today. Only later I added B sides which were inspired by the current situation. All tracks I wrote and recorded when I had some time left in-between touring. Somehow all songs came really fast to me and the lyrics just poured out just like that. The songs " She " and " Lovers" we had already played live before it was released in 2020.Personal themes always will enter into my lyrics.
Nothing much in a real sense has changed musically or concept wise. The sound of the new album is the way I feel should be this day and age. Maybe some songs I made more minimalistic. The feel is a fresh one for me. It became a very versatile album. I can say that there was no pre-planned concept ( there never is / was). The songs come out as they are and that is the way I like its the best. It is an honest record which fans picked up on.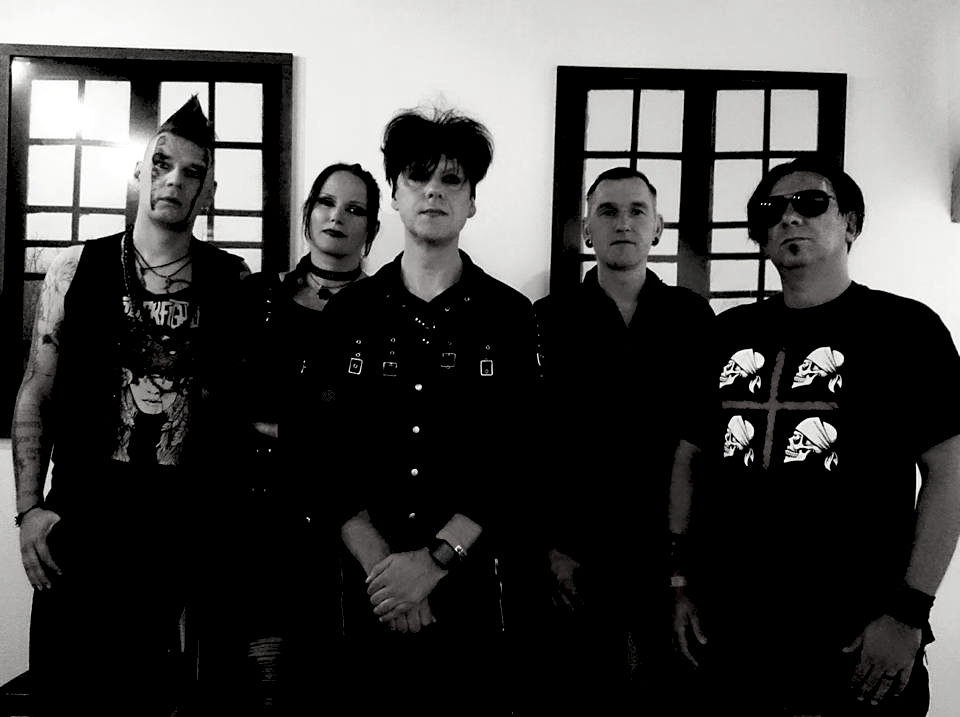 ES: With such a big discography, what do you think helped and made you achieve your goals? How you used to see things in the past and how today?
Ronny Moorings: Keep doing what you are doing best is what drives me. I always aim for something bigger than me. The amount of releases during the years made people aware about our music and versatility. Each 3 years a release seems the natural sequence for releasing and writing material for me. It allows also time to tour the album and play the favourite classics.
The past seems like a lifetime away with what we are experiencing since March 2020. I don't have much hope for the near future. The world has gone mad. Nothing brings peace and joy at the moment. I feel frustrated. These Covid measures and debilitating discussions and number throwing about corona start to numb me. I just wish like everybody else all would be over soon. It seems to me that we have to live with viruses like we always did in the past. Let us live instead of locking us up, setting people up against each other, discussions about what to do and why. Each county, region has their confusing policies. Often they don't make even sense. Everyone seems now to be a virologist expert knowing what is best etc. People are made scared and seem to be victims of psychological "shock and awe" tactics.
The autumn will bring again colds and flue, so we will be made even more paranoid. I will have peace when we have our freedom back. No one seems to be in a hurry with this. Here in Germany the infection numbers were incredibly low but we still are restricted whilst nothing happened for months now. Each week or day rules change. This seems to me going too far.
I am talking about Germany / Europe and not the USA or Brasil which I know has a total different scenario. All who do not agree with the policies made, is made publicly a denier or worse. Most unsettling is that there is no real debate whatsoever. I fear for all the clubs going bust. Artists going broke. Maybe this time "No Future" is the slogan for 2020. So I don't see the light at the end of the tunnel yet :(
So , I got that of my chest ;)
ES: Many concerts and festivals cancelled because of Covid 19. How much has this affected you and your music creation? What thoughts pass through your mind about the future?
Ronny Moorings: We were in the middle of a sold out USA tour when we had to return home. Trump banned all flights from Europe when we were in Texas and it seemed the best course to fly from Houston back home. It was already eerie on the airport. The whole international airport was dead. No one was working there apart from one small airliner who took luckily care of our re-ticketing. The next day we could leave the USA. At home we got a few days later under a lock down. No airplanes were allowed in . We were very lucky under the circumstances.
Since there were no more shows to do I concentrated on the new EP "All I Ever Know" I made a video for it. Wrote some extra B sides for the E.Ps Further I did a remix for Lesson Seven released in July. Spent quality time at home. Tried to catch up with a lot of things waiting to be done but never had the time for it. We just have been on holiday, pretending things are "normal" again until you check in with a facial mask into a hotel. In Europe we try to get back into a normal live but all seems to be hard work with lots of insecurities.
End of the month (August) we will play ( when nothing changes again) our first show since the lock down in Prague. Hopefully from on that period all will be better again. I cross my fingers.
ES: "She" is the most fresh and popular song, with a video clip that exudes strong emotions. What is the story behind it?
Ronny Moorings: The song started with the beat bass and guitar line. The rest came very quickly. The song is about being alone and feeling alone. I felt it was an instant dance floor filler. It proved with a number 1 placing for weeks on end in the DAC charts. When we played the song live (before March 2020) it was an enormous success.
ES: What was the biggest difficulty you encountered on your journey with music and how did you deal with it?
Ronny Moorings: That is right here and now. I am dealing very badly with this and I feel I am getting more angry by the day because of it.Waiting for all this to go away is the only thing we can do unless we go to the street and demand our freedom back. Bring sense back into people. Unfortunately that won't happen. I believe it is the music industry's final blow. People are now living without cultural events for 6 months and there is no end in sight when things are as they are in the rest of the world.
ES: You are one of the most popular bands. How positively or negatively does this affect you and how do you manage it?
Ronny Moorings: Hopefully we will ride this pandemic out and so far 99% of people infected with the covid19 virus got mild to no symptoms is the official statement on the worldOmeters.info/ corona. I am working mainly on songs or remixes. Preparing a new single for the autumn and writing a B side for it.
Somehow I am always busy but I do miss contact with our fans live. As I said 29 August we will do a show and I am very curious how that will work. At the moment I am rehearsing again and try to stay positive.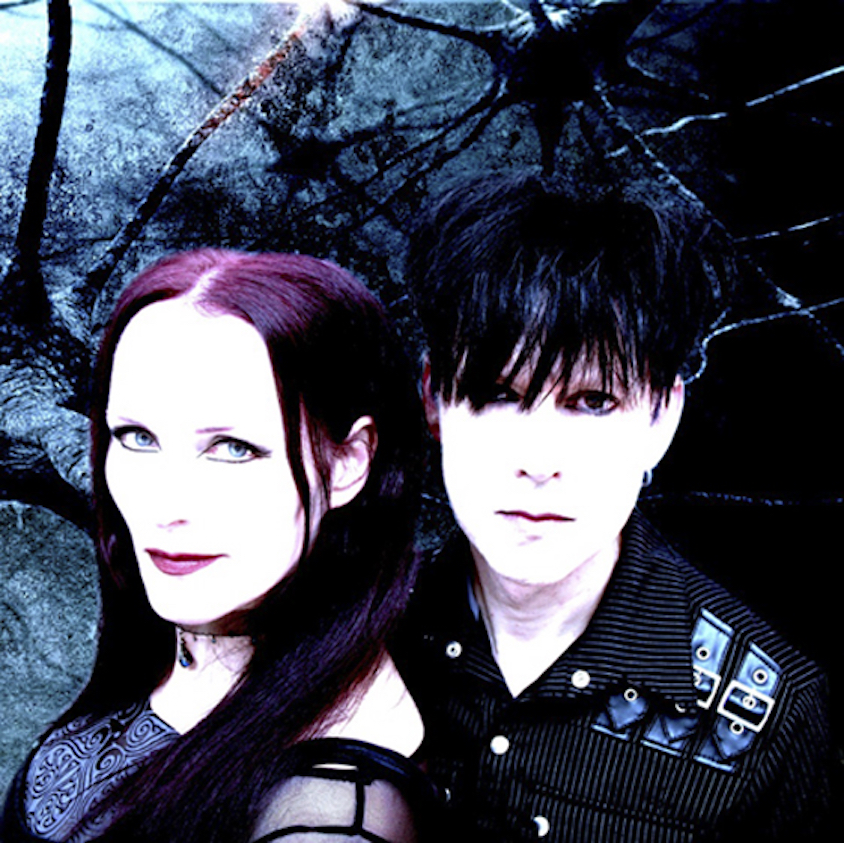 ES: What do you do in your free time? Any hobbies, activities, vacations? Do you maintain your relationships as friends out of the band?
Ronny Moorings: Free time I hardly have. We have been on holiday in Germany, Slovenia and Italy. We stuck to cities and nature areas where we saw no mass tourism. For that you had to go to a beach on the Mediterranean which we avoided. Sean is the only other member who lives also in Leipzig so we see him on a regular basis, The rest of the guys have their thing in their own town. We will see them soon again in Prague.
ES: Many bands of the new generation make their own effort by playing equally good music. What do you think is the key for someone who wants to succeed? How do you think are things now with the music?
Ronny Moorings: I think that is indeed just that. Make good music. You will have people picking up on it. There are many exiting new bands with maybe a 3 to 4 thousand followers and they build from there. They also need to profile themselves on the bigger festivals which of course are not happening this year. The current Dark Wave scene is very exiting I think. Many of these bands have made remixes for our EP releases so please check them out.
ES: How do you see the future of the band in 10 years from now? Are there any plans?
Ronny Moorings: There is no point in making plans. My prediction is that all culture will be dead soon and that we are all treated as consumers going to work and shop at the supermarket.
ES: How do you feel now? Is there anything else you would like to say to your fans?
Ronny Moorings: Miss you!
I am very happy that you shared with me and Elektrospank your thoughts, feelings and opinions about your music. You are on a journey that, only, succeeds and I hope it stays that way. I hope to see you again soon. Thank you and we love you!
Thank you. Love you too and keep strong in these dire times.
You too,
Best wishes,
Ronny
Info:
https://www.facebook.com/clanofxymox.official/
https://clanofxymox.bandcamp.com/album/spider-on-the-wall