Stories
Details

Category:

Written by

Akill
Star Industry will perform live in Athens on May 4th. Find out ten things that could identify the band's long history.
---
Star Industry are coming to Athens, Greece for a live show in front of a really warm audience and fan club, like this of the Greeks gothic rock lovers. The successful goth rock band from Belgium will take on Death Disco Club stage on Saturday, May 4th. With a long history in gothic scene, Star Industry had been established as a main gothic rock act from the day their first album "Iron Dust Crush" was released.
Without being the most productive band in the world, concerning full album releases, Star Industry released their music and songs when they had something really good, different and interesting to say and give to their fans, This is the reason why every album from Star Industry sounded so "fresh" and contained gothic and club hits. Star Industry count four full length albums, "Iron Dust Crush", "Velvet", "Last Crusades"and "The Renegade", a live-album "black angel - white dEVIL" and a number of EPS and singles
Two years after their previous visit to Greece, the Belgians are back for one night, one show that will definitely make their fans and gothic rock fans in Greece really happy. Make sure you will be there in order to enjoy and see what really means, a band and their fans to be so connected.
In order to help you be really prepared for this concert and Star Industry's show, ElektroSpank | FMA is highlighting ten points of the band's long history in music and gothic scene. Ten things that every true fan of the Belgians already knows, but could be a reminder. Ten things that every new fan of Star Industry can read and keep as a part of the band's identity.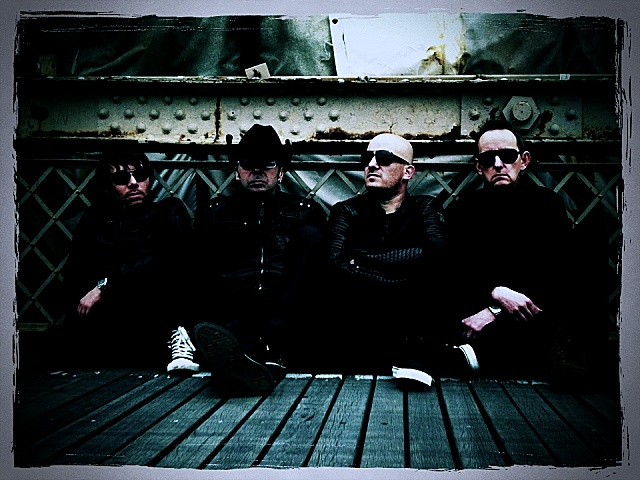 So... 
1. Saturday, May 4th, live appearance of Star Industry in Athens will be the time number 10 the band is performing in front of the Greek audience. Prior to this, there have been a number of other appearances, in 2007 - Underworld Club, in 2008 and 2009 at DADA club, in 2014 and 2016 at Death Disco Club and in 2017 at Modu Club. 2008 and 2009 live shows at Dada club were double shows since Star Industry appeared twice on stage. 23rd and 24th of May, 2008 and 1st and 2nd of May, 2009.
2. On their latest live show in Greece, 2017 at Modu club, one of the supporting bands was the Greek goth rockers, Cold Remembrance. Cold Remembrance will open again for Star Industry in 2019, on Saturday's concert.
3. On that same appearance, at Modu club, back in 2017, online tickets purchased by the audience were changed in front of the venue, with collectibles, printed tickets.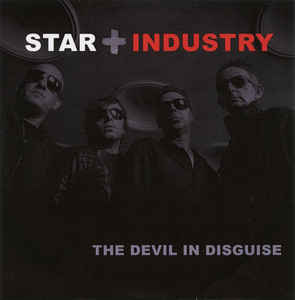 4. On another live show, back in 2016, at Death Disco club, a really special and limited release from Star Industry was given as a gift to one hundred fans that appeared first in the venue. This release was a self-released album from the band, named "The Devil In Disguise" and contained some of their greatest hits along with unreleased material.
5. In the last two full length albums, "Last Crusades" (2007) and "The Renegade" (2015), Star Industry included female vocals in some of the songs. Female vocalist in these releases is Annelies Van Dinter, a talented artist, also known from her experimental pop, pop noir project, Echo Beatty.
6. Star Industry have worked together with Luc Van Acker, as a producer, during "Last Crusades" and "The Devil In Disguise" period. Luc Van Acker is a well known artist and producer due to his involvement with the famous industrial band "Revolting Cocks", along with Ministry's Al Jourgensen.
7. Star Industry begun as a three member band with Peter Beckers (vocals, guitar), Xavier "Pssyche" Vranken (guitar) and Stijn "Stign" Kuijpers (bass). They, quickly, became a five member band with the addition of Marc Haerden (drums) and Peter "Utz" Gerits (synthesizer), while lately became a four member band consisting of Kurt Lantin (drums), Peter Beckers (guitar/vocals), Stijn Kuijpers (bass), Xavier Vranken (guitar/backing vocals).
8. Star Industry formed back in 1996. "Iron Dust Crush" was their debut album which was a huge success, containing some of their greatest songs which proved to become gothic classics. This album and for the above reasons had to be released for a second time, almost a year after its first appearance.
9. Star Industry's massive hit "Nineties", included in "Iron Dust Crush", climbed and topped in Israel's alternative charts.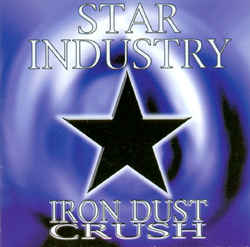 10. Star Industry have performed live, five times, in one of the biggest dark electro scene events, the Eurorock festival. They played there on three different editions, while one year Star Industry played twice, since one of the other bands scheduled, never made it on stage.
Well, there could, definitely, be more highlights added in and taken out from Star Industry's long history. However these can be a good ten point list for someone to begin or for a devoted fan to remember.
To really find out more about Goth Rockers from Belgium, Star Industry, you can check in at Death Disco club, Athens, on Saturday, May 4th at 21:00. I am sure you will have a great time and you will dance with some catchy goth riffs from a beloved band as Star Industry.
Do not forget that opening act is the Greek goth rock Cold Remembrance, one of the best and most active gothic rock band in Greece.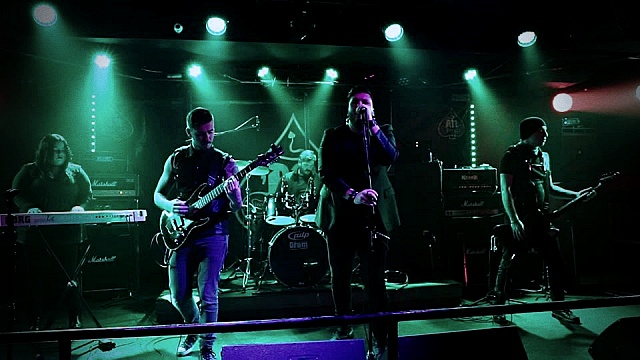 Info:
https://www.facebook.com/events/1521881354613260/
 http://www.elektrospank.com/index.php/agenda/25-star-industry-be-cold-remembrance?date=2019-05-04-21-00