Interviews
Details

Category:

Written by

Maria P.
When ElektroSpank asks if you're interested in interviewing Then Comes Silence, it literally takes 0 seconds to respond..."Of course !!! I love them !!! "
---
Being formed in 2012 at Stockholm,the initially four-membered band was soon noticed for their unique live performances.No wonder they were asked to open gigs for significant artists of the scene like Fields of the Nephilim and The Chameleons.
2022 brought an arrival and a departure for the scheme as their 6th album "Hunger" was released,but Mattias Ruejas Jonson,their guitarist was no longer a member of the group.
In 2023 , the band resumes its lives around US,UK and EU so check out for dates and venues on their official website as Alex Svenson (vocals,bass and keyboards),Jonas Fransson (drums) and Hugo Zombie (guitars) will be live on stage to carry you away with their sharp guitars, melodic synths and dynamic, dark romance.The amazing post-punk/goth rockers from Sweden will give you an experience to remember sharing with you tracks from all 6 albums they've released so far . Seems like it's time for "Strangers" to finally meet...
*cover photo by ELKE Bredenbruch Fotografie
ES: Utterly excited to welcome Then Comes Silence to ElektroSpank Online Music Magazine, certain enough the Greek audience feels exactly the same. On October 14th at Death Disco in Athens, you're having your first live in Greece and I wonder if you have any clue how much we like you down here ?
TCS: We have no clue at all. It's the first time in Greece.
ES: TCS 2012 vs TCS 2023 What Breakthroughs and Upgrades were achieved in these 11 years? How concerned are you with bringing new elements in your music?
TCS: It's been ups and downs of course. We experienced a fast upgrade after we released the forth album 'Blood' on Nuclear Blast in 2017. After touring in 2019, where we reached a lot of new followers, we had a very good feeling about 2020 and the album 'Machine' that was going to be released.... but as we all now, everything changed in March 2020, so we have since then been working hard to keep it up in a market that's going uphill.
We have a fantastic following and they are the best supporters one can dream of. That's a blessing. After the US tours in 2022 and 2023, and after picking up on EU and the UK again, we have a similar feeling of 2019. Fingers crossed and knock on wood.
Picking up new elements in our music is very essential if we want to move forward. I wouldn't want to do the same thing over and over again.
ES: On your official website one can read about "Hunger", your last album that you decided to focus on the light at the end of the tunnel instead of the darkness surrounding at that post quarantine time which globally had a deep effect . How important is it apart from the entertainment part to spread messages through art to comfort, awaken or protest? Does TCS bear that in mind when creating?
TCS: It's important. Culture, art, music, movies, books and theatre is as essential as food and exercise. We think it really matters giving people some boosting or some good vibes as well as the darkness.
ES: One out of many favourite tracks is "Tickets to Funerals" from "Hunger" ." A highly danceable hymn for the dearly departed" as one can read on Post-Punk.com. Question is a little macabre,but if you picked one of your songs to be played at your funeral, which one would it be?
TCS: Kill It
ES: In the recent past, there have been changes in the band's composition, luckily for us you were never held back. How did you deal with those uncertain times and what do you deep down wish for Then Comes Silence ?
TCS: We focus on the road ahead. The vehicle is moving fast and we can't be bothering looking back.
ES: You are often described as "Dark Romantics" , a beautiful characterisation and totally understandable when it comes to you for the dark scene lovers. What if you had though to explain the term "Dark" to people irrelevant to this music.
TCS: Embrace death as it is. Step into the shadows of yours and everyone else's minds. Makes you a more interesting person to live with.
ES: Lately I happened to watch quite a few movies about big music stars and how they started. One thing I've noticed they all had in common was believing in themselves. Is self confidence a big first step to success in your opinion ?
TCS: Yes, of course. Every artist is a genius. One of a kind.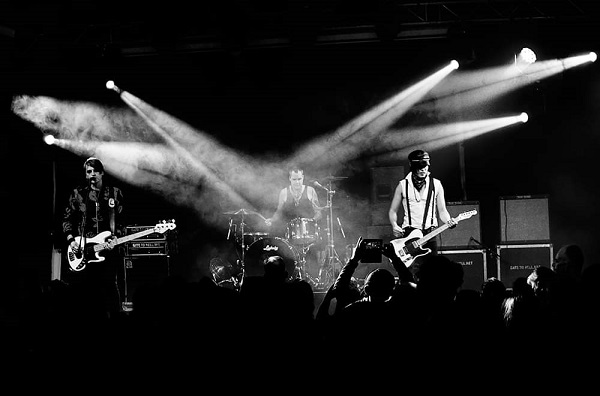 ES: Take us with you on one of those days when you're putting together a new album. We'd love to be a fly on the wall and find out how you make magic happen.
TCS: I, Alex, am the sole song writer in the band, but it can't be done without the efforts and work from Hugo and Jonas. They contribute as much as I do in a way. They do the arrangements together with me and they point me in different directions.
I write music all the time. There's no stop. When it's time for an album I collect what I have done lately and start working with that. Then I add more music to it as it comes. Quite early in the process I can hear where it's going. There is no masterplan or following someone's orders. This is why we can release music every so often. The engine is always on.
ES: Let's suppose you could be a member in any band that has ever existed, which one would each of you choose and what do you love about this band?
TCS: Ramones. They changed everything.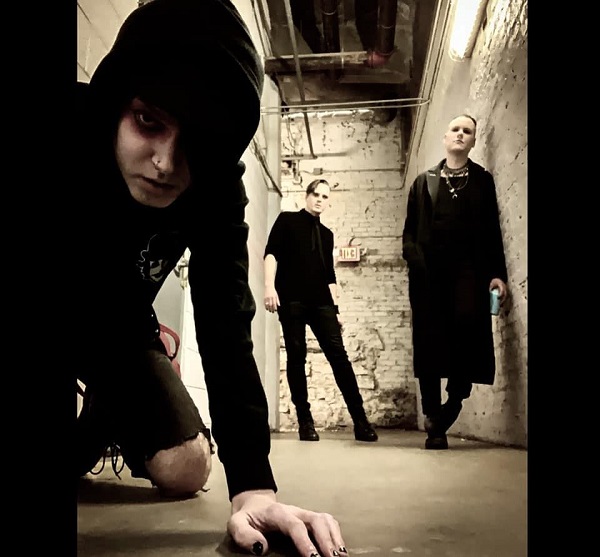 ES: You've toured quite a bit already, being many times the band to open a live for other artists. In what way is it different for you to be the leading band of a live event?
TCS: To be frank, not much actually. It's work. Every show is valuable in it's own way. Practically and economically it's different of course. The band gets paid more playing as headliners.
ES: Live gigs are the ultimate , most precious moment between the artists and their fans. It takes a long period for you to prepare before,it takes a long time for us to forget afterwards. Imagine you're on stage, emotions running high. It's you and this amazing crowd,you pause for a moment. What do you need to share with them at this priceless chance of connecting?
TCS: There's is a lot going on in one's head playing on stage. It's a job like any other job, but it's lovely to get an instant reaction from people when things happen live. Sometimes the job doesn't pay much, but the reception can be as important as everything to keep on doing that job.
ElektroSpank & VoodooD Productions proudly present:
Then Comes Silence (SWE)
Reflection Black (GR)
Saturday, October 14 202
Doors at 21:00
Death Disco, Athens
Ωγύγου 16 και Λεπενιώτου 24, Ψυρρή
Tickets Presales at:
• Le Disque Noir (18€)
• Death Disco (18€)
• Viva Network (Early Bird 16€ / Regular 18€)
• On Spot (20€)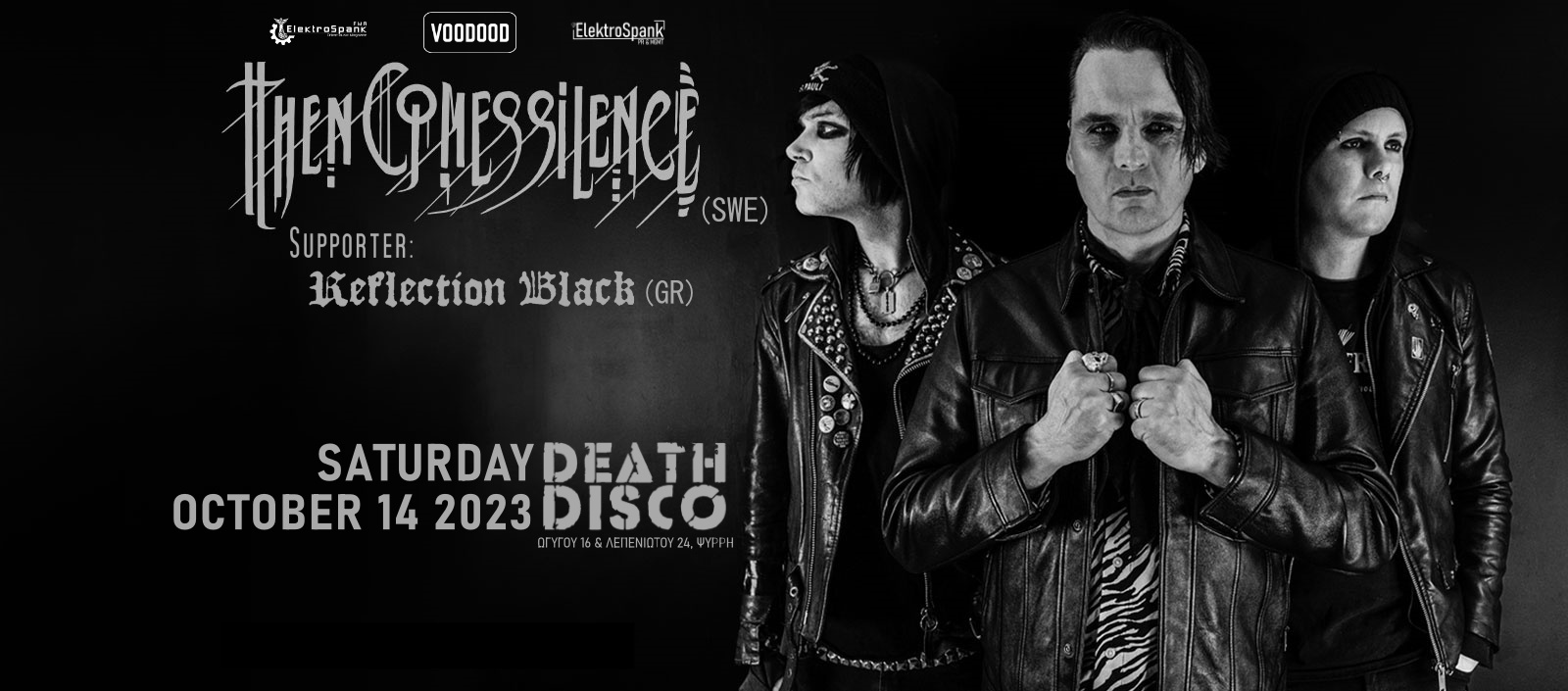 https://thencomessilence.bandcamp.com/
https://www.facebook.com/thencomessilence
https://www.facebook.com/thencomessilence
Check out Then Comes Silence (Official) Selective tracks on #SoundCloud
https://soundcloud.app.goo.gl/r1VV6
https://instagram.com/thencomessilence?igshid=YmMyMTA2M2Y=
Official YT channel:
https://youtube.com/c/ThenComesSilence
Metropolis Records
https://metropolisrecords.bandcamp.com/
https://m.facebook.com/MetropolisRecords
https://instagram.com/metropolisrecords?utm_medium=copy_link
Official Records Company YT channel:
https://youtube.com/user/Met
ropolisRecords