Interviews
Details

Category:

Written by

Maria P.
Close Encounters of the Third Kind with the creature called Jovana!
---
This is MLP, an earthly editor on the ElektroSpank satellite which is in a crazy orbit around the planet . Sending sonic signals around the universe , we're trying to connect beings through music. And yes, our effort has been fruitful, succeeding in bringing in an exceptionally interesting and extremely talented alien creature.. Coming straight from a well known planet, the one called Selofan, you may already have guessed by now to whom I'm referring to.
On the first day of the new year, Jovana appeared on our planet. Before properly introducing herself, she bombarded us with a video clip of milestones of her DIY aesthetic and at the same time with her debut album. Jovana is the new form of Ioanna and Dimitris from Selofan but a brighter, pop version of them. It was created during confinement due to the pandemic and is recorded at home with analog synthesizers and a lot of sensitivity. From Ioanna's lyrics, which this time are exclusively in our language, an emotional storm pours out, of joy, loneliness, but also bliss which, combined with the dreamy melodies of Dimitris, make this album a tribute to the city of Athens and its people. Jovana's fellow traveler on the planet is joined by Seraphim Tsotsonis in co-producing and mixing the album, which is released in 500 numbered copies on pink and black vinyl by Libido records.
Having received our calling, Jovana dropped by ElektroSpank for a gripping close encounter of the 3rd type in which she shared her news, thoughts and feelings about her first  U.ltra  F.abulous O.utstanding personal album.
ES: Starting our chat, I'd like to welcome you on the ElektroSpank satellite and thus to our world Jovana. You're a habitant of the Selofan planet ,a specially unique in its kind one. Still you felt like leaving its safety for a while and wander through the infinite , limitless universe. Was that a decision made out of curiosity of what lies beyond or a need to check how far you could go ?
Jovana: Let's say I went for a walk deep into the jungle of the Selofan planet, lost my way and discovered by chance a new reality called Jovana. It wasn't a conscious decision to distance myself from Selofan, as that is my true home. It all happened during the pandemic lockdowns, our everyday life as we knew it was shattered, time and space gained a new dimension and out of this new dimension Jovana turned up and I embraced her, because she made the pandemic misery easier to cope with.
ES: We're very glad to have an extraordinary creature like you on earth and your album sounds like a special gift to the earthlings . In what way did humans inspire you so that you felt like making an album for them ?
Jovana:Well I actually made it for my own sake, it is all a marketing trick, but don't tell them. ?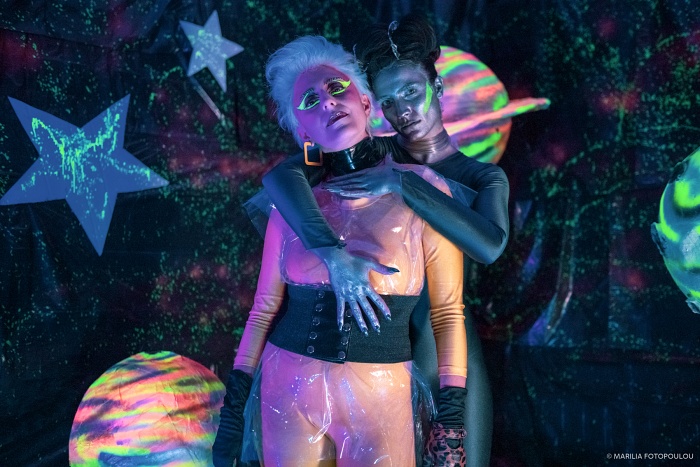 ES: As far as I know, you sing in many different languages on your Selofan home planet which is awesome, because language is a barrier,but certainly not when combined with music . Your personal album, however ,is entirely performed in "Greek" Was it a dilemma for you  as to which linguistic path to choose?
Jovana:Not at all. Jovana only expresses herself in the "alien" (to a large percentage of humanity) Greek language. We were in the studio recording the new Selofan album and there was this track, which we both liked, but seemed to belong somewhere else. It's the first track of the Jovana LP. Based on it and having plenty of free time for the first time in our lives, being "lockeddown" in the studio, we created the whole album. So yes I am not alone on the Jovana planet, my "partner in hell" is with me.
ES: In your album melancholic feelings are expressed along with a further dissatisfaction concerning relationships and the struggle of finding happiness. Was that a result of your modern human affairs observation and what is your perspective when it comes to those ?
Jovana:Our times are quite pretentious, the projection of life is more important than life itself, a general feeling of existential angst is always and everywhere present, destruction even self-destruction becomes normality. Everyone tries to find his way out of it, some through  connecting with others, some through a romantic relationship, fact is that love will save us.
ES: Jovana is the name of your first personal work which makes me wonder, how much of Jovana is expressed in it ? Apart from observing the humans, are you also revealing parts of your most inner being ? Are these delightful 8 tracks based on personal experiences too ?
Jovana:You can't escape yourself if you're a diy musician, can you?
ES: After almost 2 months since the album's release, the feedback received was out of this world , which deep down surprised noone. The honestly expressed feelings in the lyrics and the appealing dark synthpop soundscapes , which are absolutely updated still with a retro touch many of us are in love with , totally justify your background .Would you consider coming back to our planet for a second part and further interaction with the earthlings ?
Jovana:Not at the time of this interview, but I never say never.
ES: What makes an artist content and happy ? Is a sold out album enough ? What are the moments that make you feel grateful for the path you're in ?
Jovana:I've been in a club last Friday and there was this girl I didn't know, she saw me from a distance and made a heart with her hands my way and smiled at me. These small but meaningful moments I enjoy the most.
ES: I really like this Extra Terrestrial theme you've chosen to use in your interaction with your fans . It's playful , has a point of view and brings a good deal of fun in your communication avoiding the ordinary. Do you actually feel like an alien in this world ? Could being authentic lead someone to feeling that way ?
Jovana:Lots of people feel alienated from society during their teenage life. Some never get over it. It depends very much on the society one lives in, the Greek reality still appears alien to me after all these years living here, because it remains dysfunctional. So it isn't a matter of authenticity, it's about being realistic. We are all aliens, because we were thrown in this world and the already existing societies. We didn't really have a choice.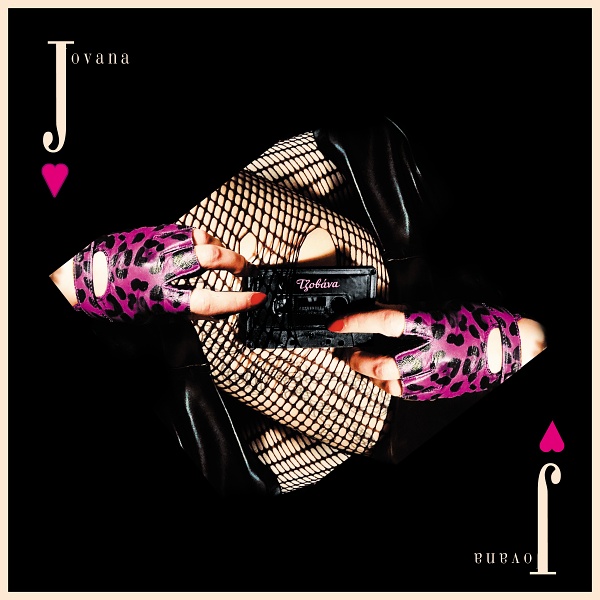 ES: So as we've already mentioned, Jovana was warmly welcomed and enthusiastically accepted by the living creatures of this planet. After your short experience on earth and  before considering leaving us , travelling back to the familiarity of Selofan,what message would you like to send to humans ? It could be a song of yours or lyrics.
Jovana:Dear humans, let's stop complaining (cause nothing will change by it) and "dance, together, forever in a Nirvana." Nirvana is one of my songs and the final goal of Buddhism, a transcendent state in which there is neither suffering, desire, nor sense of self, and the subject is released from the effects of karma and the cycle of death and rebirth. Dimitris Pavlidis
Info:
https://jovana.bandcamp.com/album/jovana
https://www.facebook.com/profile.php?id=100089005928375
https://open.spotify.com/artist/6IZ1pfva9CXt0tFxSLgB5n?si=AgdY9hUpTSeFOBl3Kd4uBw
https://instagram.com/jovana_official
https://youtube.com/@jovanaofficial