CD Reviews
Details

Category:

Written by

Akill
THYMIAN - Rhythm of Doubt
July 2021
Young & Cold Records
---
THYMIAN 's debut full length album is out and unveils an inner self that all of us have!
THYMIAN is a one-man project of Josip Tijan, based in Zurich, Switzerland. Starting to experiment in 2018 Josip Tijan created a dark sound which's roots could be found in some of the well-known artists of the new wave scene, dark wave and post punk. Depicting all these feelings coming from the 80's new wave sound THYMIAN created melancholic, romantic music while adding a dark ambience through his deep vocals, expressing inner thoughts and a struggle between doubt and acceptance.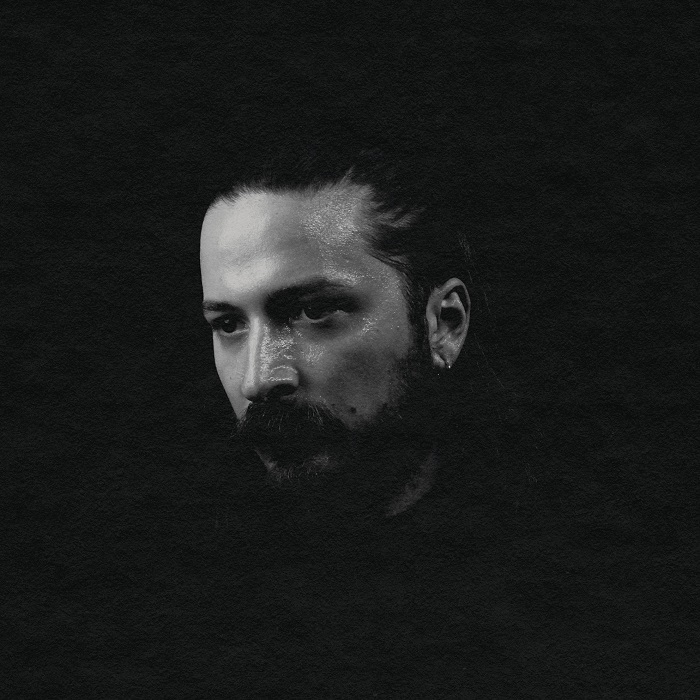 Josip Tjan says about his journey as THYMIAN, "I started to write post-punk / new wave songs in the summer of 2018. After showing it to a couple of friends, I felt encouraged and founded THYMIAN as a solo-project of mine. After writing my debut EP, I decided to upload it to my new bandcamp page to have the songs public for everyone to hear. It took off, Wave Records signed me, the EP got released on all streaming services and vinyl's got made. In the beginning of 2019, I started writing the debut album and playing live shows with two of my closest friends backing me up on synth, sampler and bass. After the worldwide pandemic hit, I got a lot of time on my hands to finish the album and get signed with Young & Cold Records for the new release. This is basically how I got here."
After a really successful, same titled, debut EP, released in 2019 via Wave Records, THYMIAN started getting the attention of related media and the fans of dark wave scene. He appeared on stage and during the pandemic he found himself writing his full-length album, "Rhythm of Doubt", which came out via Young & Cold Records. A collection of songs that came from the deepest and perhaps darkest thoughts of THYMIAN.
The album starts with the "Frustration" getting in a new wave-ish mood right from the first note. "It Is Just Natural" coming in with a more post-punk mood, strong bass line and a beat that builds the rhythm of doubt. A song which let's you see yourself like you really are, without hidden fears and doubts. "Immune" is being built upon a quick tempo along with a bass sound which outlines the new wave synths. "A Great Divide" touches some indie lines with the guitar intro part, while a more synth pop mood is being developed with the synth melodies. In "What We Desire", tempo is going lower, creating a nostalgic atmosphere with sound and lyrics. The deep voice of Josip Tijan makes every line going darker and resonating his thoughts, dreams and doubts. "Interlude" is an instrumental, low tempo, synth melody, leading us to the rest of the album. 
"Ponavija se" is a song written in Josip's mother language, Croatian, which was released prior to the album, with a beautiful video, expressing all that this song was written for. Fears that follow our mind and life from the childhood. "I Should Have Seen It Coming" is another dark track with a melancholy coming from his voice and the drum beats. A song about mental boundaries. "Simplicity" is about the way someone sees things in life with sharp guitar strings filled with new wave synths. "Work In Progress" is closing the "Rhythm of Doubt" with a saxophone melody in a low tempo. A song with, as Josip states, a "choral chanting vibe and combined with the straight rhythm on the drums it feels like a crowd marching through the streets and fighting for their rights".
"Rhythm of Doubt" is an album in which THYMIAN opens his soul, showing us all his dreams, fears, hopes and doubts. With his deep vocals and nostalgic, dark romantic and new wave influences Josip Tijan unfolds an album, willing to bring acceptance and inner peace. A really beautiful debut LP for the Zurich based project who seemed to have managed to end the rhythm of doubt.
While listening to THYMIAN's songs I felt the need to find out which are the elements of the "Rhythm of Doubt" and I invited Josip Tijan to share his thoughts and inspiration with us. Read our short discussion about "Rhythm of Doubt" below.
ES: A highly anticipated debut album, "Rhythm of Doubt". An album that seems to touch some of the inner sides and doubts. What has been the main influence and stimuli for such an esoteric album?
THYMIAN: I felt like writing an album with a common theme. I got my main influence from my hopes, dreams and fears, which leads to me writing songs about these themes. I usually write the music first, before I get to the lyrics and vocals, but this time it felt like that I already knew subconsciously what the songs were going to be about. After having written all the songs that acted like a valve to release the pressure, I had to find the previously mentioned common thread. The "Rhythm of Doubt" for me, is the perfect description for being an overthinker and for being someone who can't let go of things so easily.
ES: It seems to me that you are going really deep into a state of mind, where finding self-acceptance and ending self-doubting is the way to find yourself. Which would you say are the deepest and strongest moments of the album, regarding this state of mind?
THYMIAN: Yes, this album is very personal. I would say that the deepest moment is "I Should Have Seen It Coming", it's about a burnout I almost had last year and about the boundaries of your mental capacity. It is a topic that still bothers me and I'm not yet finished with this "Rhythm of Doubt".
Also "Work in Progress" feels like one of the strongest moments. This song is about human rights, minorities rising up and about us as a society. It bothers me very much to still have so much injustice and racism going on in our modern times. The song has this choral chanting vibe and combined with the straight rhythm on the drums it feels like a crowd marching through the streets and fighting for their rights, which gives me goosebumps every time.
ES: Would you say that THYMIAN ended the rhythm of doubt? Is this album the sound of doubt?
THYMIAN: Certain tracks are about a finished rhythm and others are a work in progress, I would say that the album helped me a lot get used to myself, my thoughts and my way of life. I wouldn't say that this album is only the sound of doubt, it was born through doubt, but it certainly has a lot of hopeful and beautiful moments, in which it gives the listener the feeling of "this might end well".
ES: Would you like to say something to our readers and music fans? Would you like to add anything else?
THYMIAN: I hope that you enjoy listening to my new album and I hope that it'll help you and inspire you to break your "Rhythm of Doubt". Pre-order the vinyl to support me.
Info:
https://www.facebook.com/thymian.music/
https://www.instagram.com/thymian.music/