CD Reviews
Details

Category:

Written by

Cleopatra K.
Crystalline Stricture - Petrol
October 2020
TONN Recordings
---
Universal music images with coldwave, minimal synth tones!
Crystalline Stricture is the solo project of Alan Watkins, featuring Mary McIntyre in vocals. Mary McIntyre manages the TONN productions. The label that Crystalline Stricture releases their new album named "Petrol". "Petrol" is the 4th album and 9th release on TONN Recordings for Crystalline Stricture. Their base is in Belfast, N. Ireland.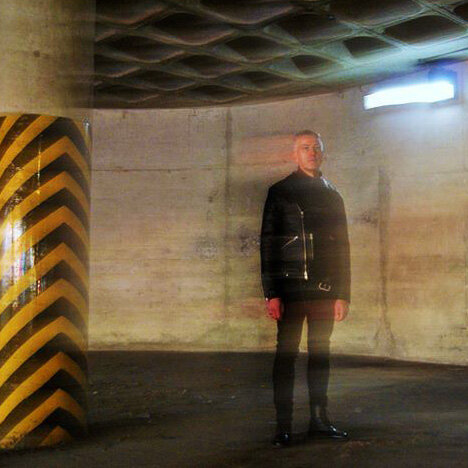 An album consisting of eight songs that create interesting compositions structured between them. Although it is not a "popular" band, I was immediately impressed by how mature it looks and from the little information I manage to collect, the creator seems to have a lot of experience in the world of music. Probably his need to rely on what he is capable of producing, by doing it with love, without the need for publicity, although this is not a bad thing at all.
The synthesizer lines follow a course from the 70's to the 80's influences from those of Tangerine Dream. Kraftwerk, Georgio Moroder and others. Their music reminds me sounds from another planet.
Crystalline Stricture is a situation that every human being can imagine. Scenes from Mars or the moon and every little galactic elements of its existence joining the universe.
Imagine yourself walking down the street wearing headphones and not caring about what is happening around you, feel free to dance, feel unique. Their sound is based on electronic elements with constant and pleasant changes, sometimes robotic and sharp and other times airy and dancing, of course their cold post punk influences are not missing at all in the song "Cursory Glance".hat I listened to, creates a breath of calmness between the sound and the voice. The synths in combination with the warm voice of the singer sometimes lead me to magical images, as I see my body with my eyes closed, free from everything.
Their sound in the songs "Liaison", "Stupa", is a hidden version of an aggressive industrial song and I love to hear it in a different way. I love their meditation style in the song "Deep". "Body Addiction" is on the top of my favorites.
In soundcloud you will find a real treasure from remixes and other exclusive songs of Crystallline Stricture. Enjoy them!
I hope Crystalline Stricture will continue to impress us in the future, with new material, and make your presence felt, if you wanted to. I love you guys.
 Info:
https://crystallinestricturemusic.bandcamp.com/
https://www.facebook.com/CrystallineStricture
https://soundcloud.com/crystallinestricture
http://www.crystallinestricture.com/
https://www.tonnrecordings.com/