News
Details

Category:

Written by

Akill
Greek post-punk band based in Switzerland, Haneke Twins releases first official video for "Lights Off part 2", out of their new album "Stories Of Violence"!
---
Haneke Twins is a 5-piece band based in Switzerland, formed back in 2018 by two Greek musicians, Paschalis Vichoudis  (vocals) and Stefanos Leontsinis (guitars). While the  the duality is maintained in the songwriting process, Haneke Twins has a new line-up since the band's founders are joined by Andres G. Delannoy (guitars), Paul Aspell (bass) and Emil Koulouris (drums).
Haneke Twins has already release two EPs, the S/T in 2018 and the "Astronaut" EP in 2020. In 2023 the quintet is coming back with their full-length album, "Stories of Violence", which is an atypical blend of heterogeneous influences resulting in 13 compositions that amalgamate the three generations of post-punk: the classic era (Joy Division, Bauhaus, The Sound), its 2000's revival (Interpol, Editors) and its modern retake (IDLES, Shame, The Murder Capital).
A foretaste from the album is the single and video, "Lights Off part 2".  "Lights Off part 2" is a haunting dark tale building its tense on the deep, baritone vocals of Paschalis Vichoudis, the strong bassline and the ominous chords breaks.
Haneke Twins comments on "Lights Off part 2": ""Lights Off part 2" builds a captivating and haunting atmosphere, combining dark lyrics with an unsettling chord progression, to transport the audience back to the post-punk/goth era of the 80's"
The video of "Lights Off part 2" is perfectly expressing the depressive ambience that the lyrics creates along with the agitating arrangements. Video was editied by Manolis Tsourounakis. The track, as well as the rest of the album, was mixed and mastered by Costas Verigas.
Haneke Twins often use the unusual term "rough-wave" when referring to their music that balances perfectly between post-punk, alt-rock and new-wave. Their influences can be found in the voices of Peter Murphy, Paul Banks, Ian Curtis while music-wise they are inspired (among many) by Joy Division, She Wants Revenge, Interpol and She Past Away. Their lyrics deal with psychological, social and political subjects such as the lack of stable and appropriate housing, the ever increasing policing and surveillance, the punitive justice, the recent refugee humanitarian crisis, the vanity in our lives, depression, anxiety etc.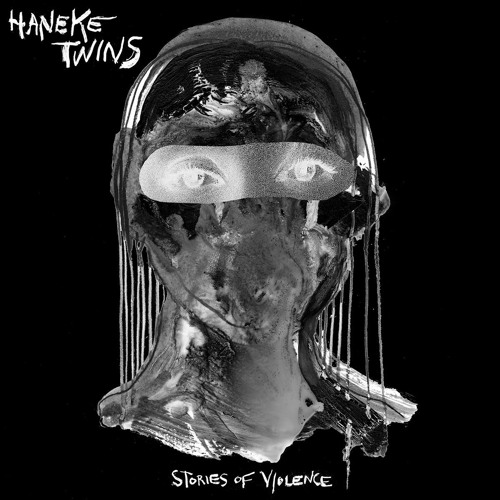 "Stories Of Violence" will come with 13 tracks included, filled with high energy, dark emotions and and sharp riffs. The album balances between the post-punk influences of the band and the modern dark alternative sounds, going from hypnotic and cold to explosive atmosphere.
"Stories Of Violence" will be released in September 2023 under the label Urgence Disk Records (Geneva, Switzerland).
Info:
https://www.facebook.com/haneketwins
https://haneketwins.bandcamp.com
https://soundcloud.com/haneke-twins/